New Phone Who Dis?
Zach Wilson just responded to his recent drama in the best (and only) way he possibly could have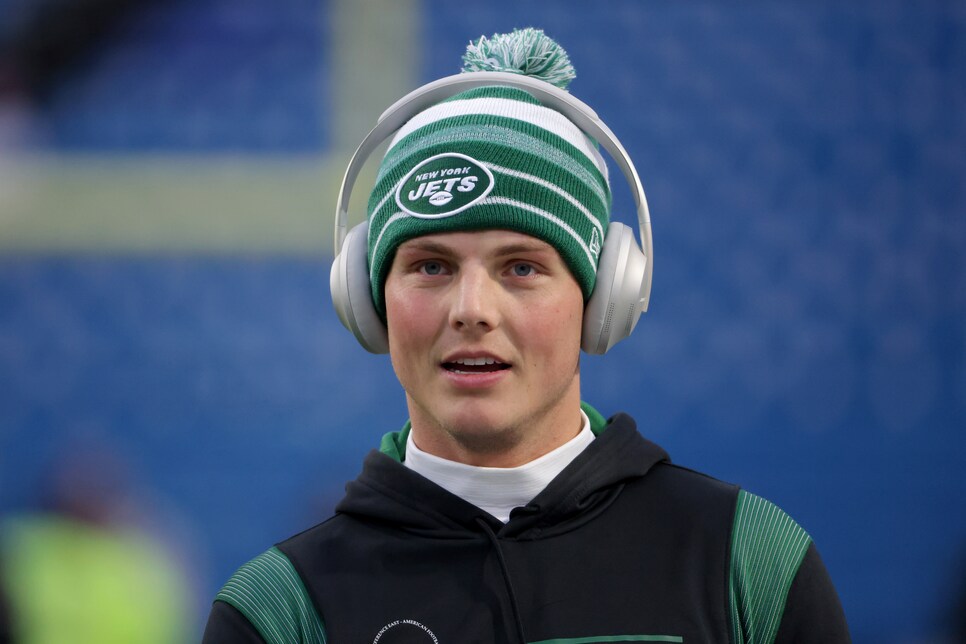 Zach Wilson is the quarterback of the New York Jets. That should tell you everything you need to know about how things are going for the former number-two-overall pick, but if it doesn't, allow us to fill you in:
Back in January, Wilson and his longtime girlfriend scrubbed each other from their respective Instagrams. No big deal. It happens. Young love doesn't last and there's a lot of fish in the sea. This weekend, however, things got messy (like really, really messy) when Washington Commanders wide receiver—and perhaps more notably, Wilson's ex roommate and teammate at BYU—Dax Milne took his relationship with Wilson's ex public. The trolls quickly flooded Wilson's ex with messages and comments. One called her a "homie hopper," to which she replied in a since-deleted comment, "sleeping with his mom's friend … that's the real homie hopper."
The football rumor mill started churning morning, noon, and night, scouring Lisa Wilson's contacts for leads, messaging Zach Wilson's new (less cougar-y) girlfriend about the news, and posting every applicable meme available on the light and dark webs. The only person we seemingly hadn't heard from amidst the chaos and comedy was Wilson himself, but that changed on Wednesday when he took to Instagram to respond to the drama in about the best way he possibly could have.
A combination of "too busy grinding" and "new phone who dis?" Absolutely genius by Wilson (or whatever crisis PR team he's currently employing). It won't make the jokes go away. It won't heal the hearts he's broken or ease the impending awkwardness at the Thanksgiving dinner table, but it's only real play at the moment. He can't deny it, because he actually did it, and he can't address it directly because, well, that's just the repressed society we live in. His only move is to make a little joke, deflect, and hope that winning will heal everything as always.
The only problem? Winning and the Jets don't make easy, um, bedfellows.