U.S. Women's Open
Yuka Saso hat-tipping Rory McIlroy in her post-victory interview is extremely wholesome content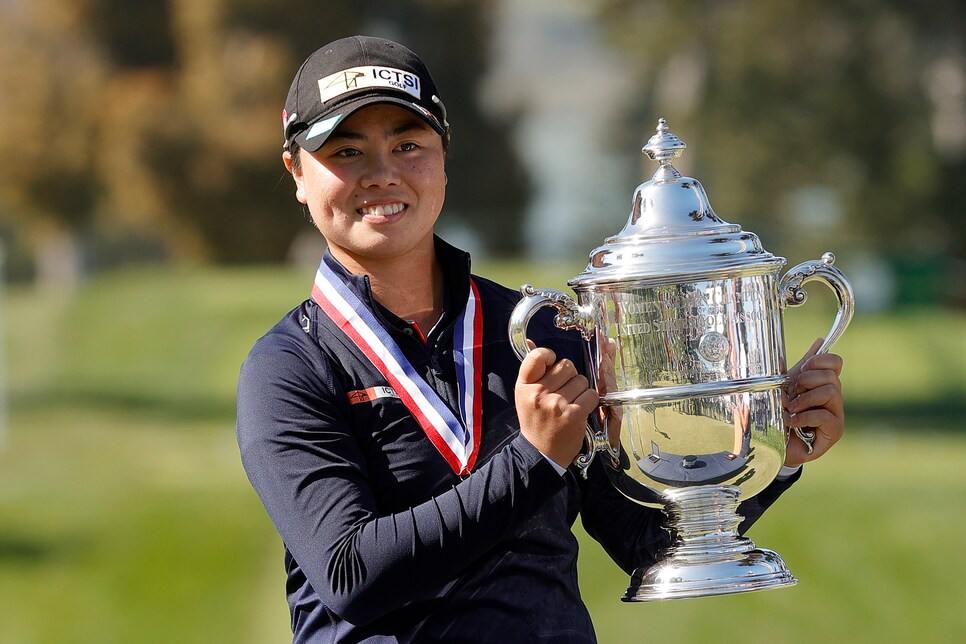 Yuka Saso and Rory McIlroy were playing golf on opposite sides of the country on Sunday. But thanks to the power of social media, these two are now interwined forever.
On Friday night, while Saso was shooting a four-under 67 to grab the solo 36-hole lead at the U.S. Women's Open, the broadcast played a side-by-side video of the 19-year-old's swing and the swing of McIlroy. The moves were eerily similar, which made sense given Saso modeled her swing after the four-time major champion's:
"Everything, I like everything about it," said Saso of Rory's swing, which she has studied on YouTube. Considering his career record, there are definitely worse swings to model yours after.
The results are in—it's working. Saso won the Women's Open on Sunday at Olympic Club, defeating Nasa Hataoka on the third playoff hole, the first of sudden death.
McIlroy, who tied for 18th at the Memorial, caught wind of the side-by-side video on Saturday night and posted this to his Instagram story: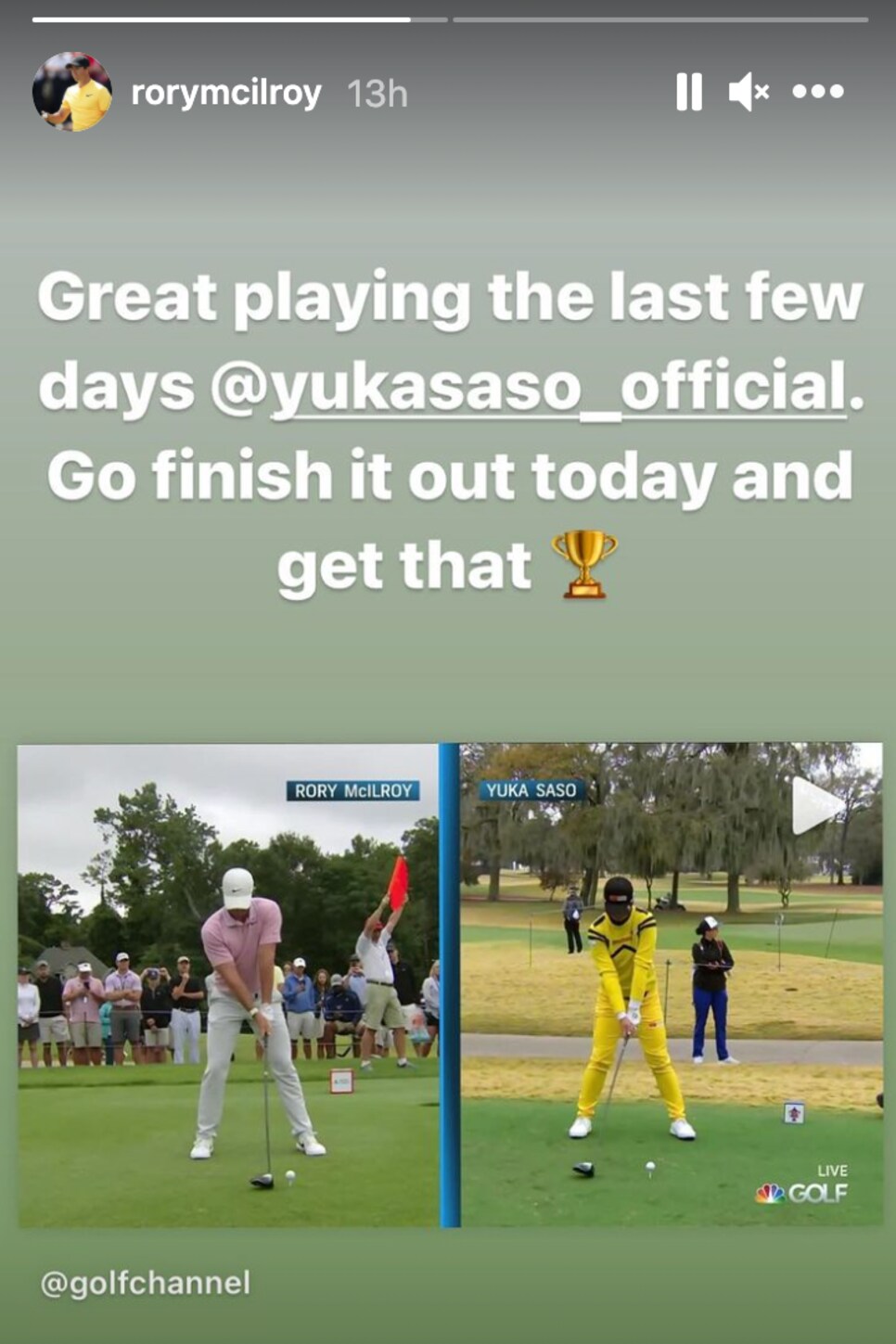 Pretty cool stuff for Saso, who was even watching McIlroy's swing on Thursday night after opening with a two-under 69. "The last time I watched it was the Masters," she said. "I was just watching his golf and swing for like one hour, maybe more." McIlroy, never afraid to poke fun at himself, said he was "hardly [at the Masters] for an hour" when he was told of Saso's routine on Saturday at Muirfield Village.
In her post-victory interview, Saso made sure to give McIlroy a nice hat tip, which will warm your heart:
McIlroy quickly responded on Twitter, saying "Everyone is going to be watching Yuka Saso swing videos on YouTube now. Congratulations!" Amen to that. Good, wholesome content right here, folks. Want it, need more of it.