Winner's Bag
U.S. Women's Open 2021: The clubs Yuka Saso used to win at Olympic Club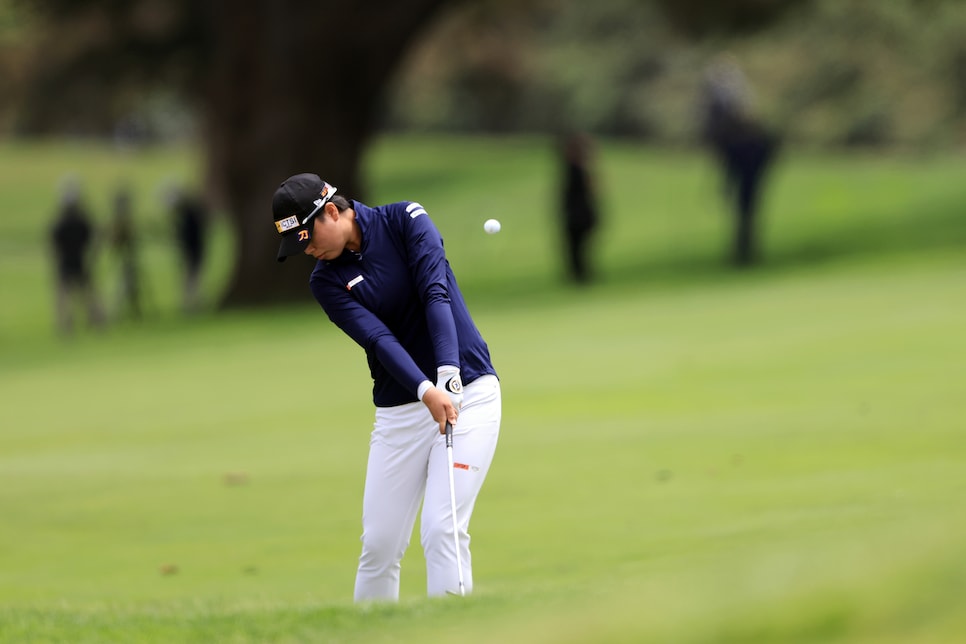 Yuka Saso is just 19 years old but has experience winning big events, winning the first-ever gold medal for the Phillipines at the Asian Games golf competition. Now she has a bigger title to her credit, the 2021 U.S. Women's Open, becoming the first player from the Phillippines to win a major championship, taking the title in sudden death over Nasa Hataoka after the pair were tied after a two-hole aggregate playoff.
Both competitors gained entry into overtime thanks to Lexi Thompson dropping five shots over her final eight holes. Still, once in the playoff, Saso took full advantage. On the third extra hole Saso appeared to be in trouble in the rough, 109 yards from the hole on the par-4 ninth, but as she had done all week, she powerfully plowed through the tall grass with her gap wedge and made the putt for a winning birdie just one hole after making a steely comebacker when a miss would have ended things.
Saso made her way around Olympic Club's Lake Course in much the same manner all week, hitting plenty of greens (ranked T-8 at 65.28 percent) and making enough putts (also T-8 at 1.57 putts per hole). Although putts per hole is not the best metric to measure effectiveness, it's safe to say that ranking high in putts per hole while hitting a lot of greens is a solid showing.
Saso's irons are Miura's TC-101, a players iron with a small cavity in the back to help bolster forgiveness. Her putter is a Piretti Workshop large blade prototype that is not totally dissimilar from the one Tony Finau uses on the PGA Tour.
Saso gained attention early in the week for saying she fashioned her game after Rory McIlroy's. Now, like McIlroy, she has a United States national championship to her credit.
What Yuka Saso had in the bag at the 2021 U.S. Women's Open

Putter: Piretti Workshop prototype
Find the right club for your game with our new Hot List interactive: