Weird Golf News
You won't believe the tiebreaker used for match-play qualifying at the British Amateur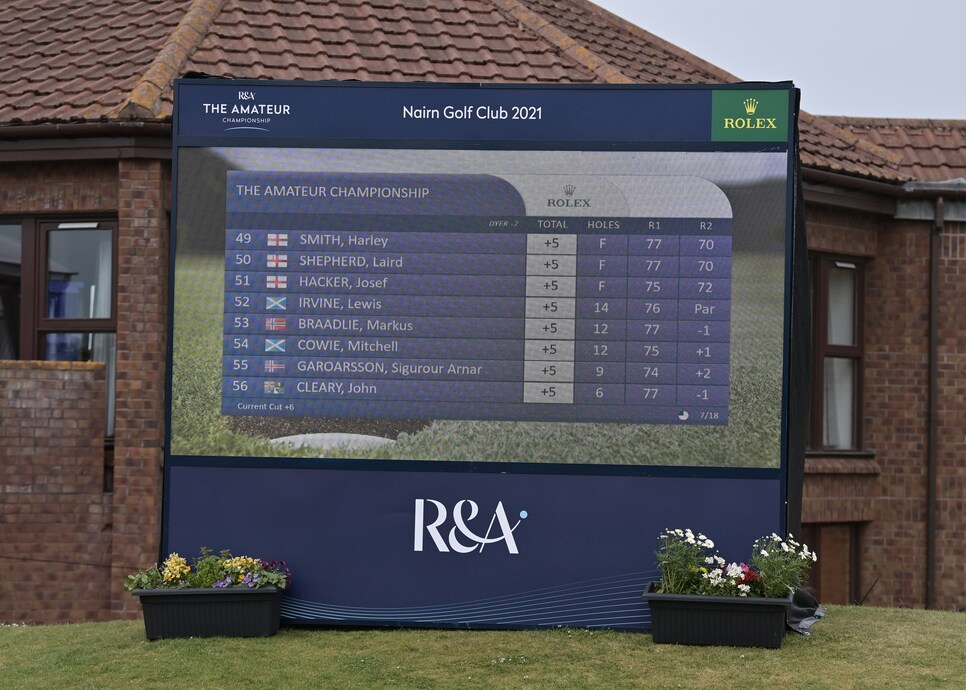 The British Amateur Championship is one of golf's oldest events, dating back to 1885 and boasting a list of winners that includes Bobby Jones, Sergio Garcia and Jose Maria Olazabal. But a decision by the R&A this year has made it feel a bit more like a member-guest.
As with the U.S. Amateur, two rounds of stroke play are used to determine a top 64 that advance to a match-play bracket. This year, however, a match of cards was used to break the tie for those final spots at Nairn Golf Club in Scotland.
Yep, a match of cards. You know, when there's a tie and you look back at the scorecards to settle it by a predetermined method like "Who had the best score on the 18th hole?" That match of cards.
In this case, the R&A went with who had the lowest score on the back nine of the second round. Golf Digest contributor John Huggan pointed out this bizarre method for such an important event in a Golf Australia column titled, "British Amateur Farce." Yeah, he wasn't happy about it.
Huggan detailed the 16-way tie for 58th place that was resolved by seven advancing to match play via what he calls a "card count-back." It's a slightly different term that match of cards, but it means the same thing.
Regardless, Huggan—and many of the players, no doubt—were shocked this method was used. And for good reason. This isn't your local muni's shotgun-start tournament. This is a historic, prestigious event whose winner gets into the Open Championship and traditionally, the Masters.
According to a statement by the R&A, some changes were made due to COVID-19. That included cutting the field in half from 288 to 144. But why they couldn't cut those final 16 players down to seven with a playoff remains somewhat of a mystery.
The 136th British Amateur will conclude with a 36-hole match on Saturday. Presumably, if there's another tie after that, there won't be anymore matching of cards used to crown a winner.