The Loop
You won't believe how much someone paid for one of these hideous 1999 Ryder Cup shirts
The 1999 Ryder Cup will be forever known for two things. A thrilling, historic come-from-behind win by Team USA and those hideous shirts the Americans wore while winning.
That year's U.S. Ryder Cup captain, Ben Crenshaw, played the role of fashion designer, conceiving of a shirt with photos of past victorious American squads. Crenshaw certainly got the good mojo he was hoping for with his creation, but wow, did these shirts turn heads. And not in a good way.
The shirt's burgundy base didn't help matters as the U.S. team looked like they were wearing tablecloths from a chain restaurant. On the off chance the image of these bad boys hasn't been seared into your mind — If not, it probably means you were too young to watch the event — here's a look back at Justin Leonard making (what was eventually) the winning putt while wearing one: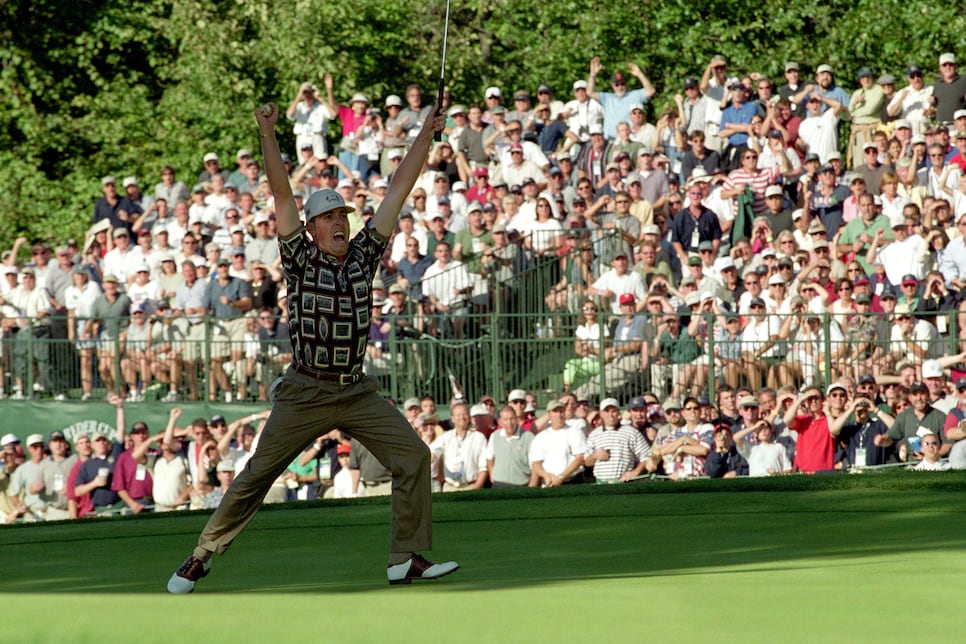 And the team keeping these things on for a celebratory photo after while wearing team-issued blazers: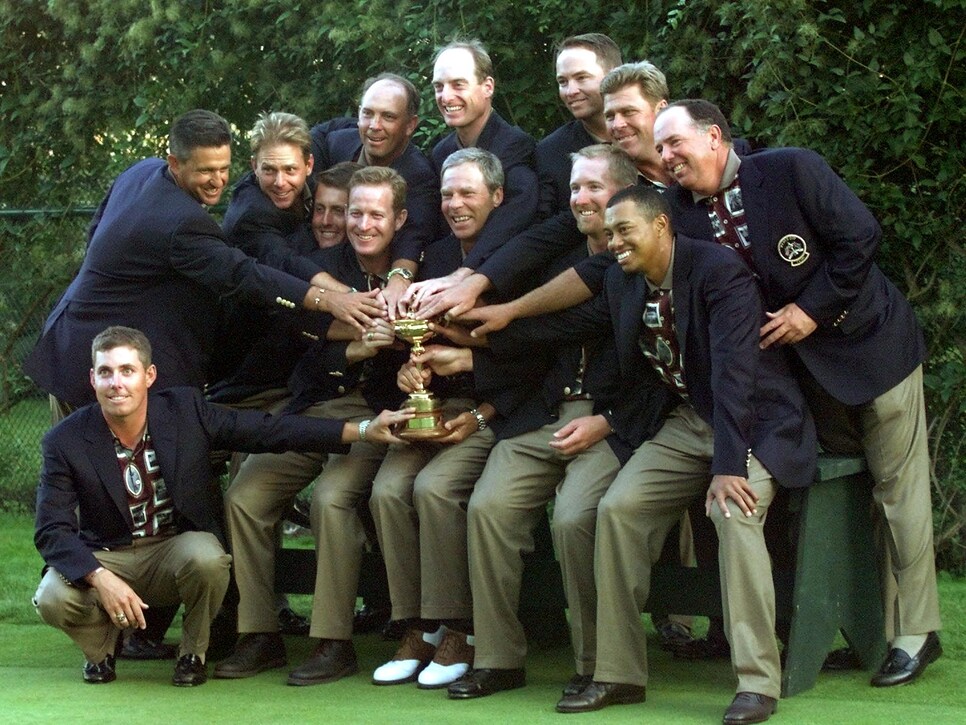 The winning bid? Try $3,906 for this unworn beauty (a size large, by the way), one of 99 created ahead of that memorable Ryder Cup. Again, someone actually wound up paying nearly FOUR THOUSAND dollars for this shirt:
You are using an unsupported version of Internet Explorer. Please upgrade to Internet Explorer 11 or use a different web browser.