PGA Tour
How a 90-plus-minute frost delay helped Xander Schauffele become an early contender at the WMPO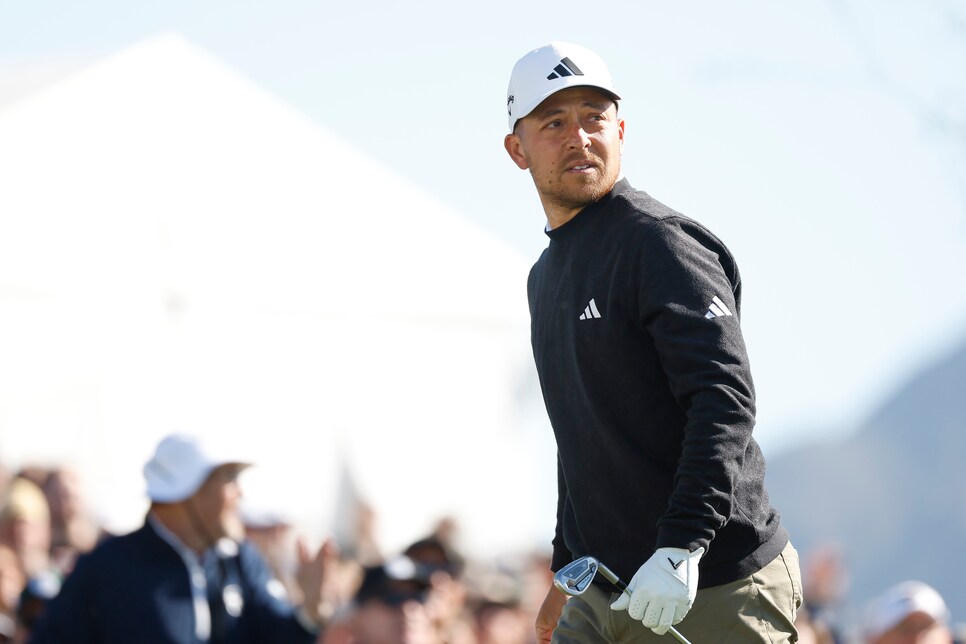 SCOTTSDALE — Xander Schauffele didn't want to jinx it, but he couldn't help himself. His bad back, which caused him to withdraw from the Sentry Tournament of Champions last month, was "coming back to life." He was afraid to put a number on it during a practice round earlier this week at the WM Phoenix Open, but he felt confident enough to give it the mid-90 percent tag.
As anyone with a bad back knows, two things can set you back pretty quickly: Waking up in the morning, and waking up in the morning when it's cold. On Thursday morning at TPC Scottsdale, where Schauffele had a 7:59 a.m. MST tee time, it was downright freezing.
It was so cold in the Arizona desert that play was first delayed for 30 minutes due to frost. Thirty minutes became an hour, an hour became 90. When the frost had finally subsided and play began, it had been an hour and 45 minutes. For athletes as routine-oriented as PGA Tour pros, a delay of that length could throw things off. Schauffele welcomed it.
"I was actually glass half empty, half full," Schauffele said when asked how his back was feeling. "I just realized an hour or two hour, an hour and 45 [minute] delay would mean we would come out when the sun was up, so I was happy about that."
Make no mistake, it was still a bit nippy, especially with high winds wreaking havoc on the morning wave. But with the sun shining and ample time to get warm, Schauffele went out and went low, posting a four-under 67 that has made him the live tournament favorite.
Suffice to say, the back continues to progress.
Schauffele began the day with three straight pars and then picked up a pair of birdies where he needed them—at both par 5s on the back nine (his front), 13 and 15. He gave one back at the 16th, which has been a common occurrence in the opening round, though it wasn't because of the wind.
"I was the loser of the group, hitting it to 50 feet and three-putting," he said.
That earned him some extra boos since Tony Finau, one of the members of Schauffele's threesome, hit one inside a foot and made birdie.
"I was booing myself in my own head, too, though," Schauffele said.
This marked Schauffele's sixth straight sub-70 opening round in this event, having finished third here a year ago, second the year before that and top 20 in each of the three years prior. If he finally finishes first this year, he would have picked a good year to do it with its new "designated-event" status, meaning the winner will pocket $3.6 million. Spoiler alert: that is the last thing on his mind.
"It feels just like another week, to be completely honest," he said. "We're not really thinking … I'm assuming most of the guys aren't really thinking about the payout when they're playing golf, but I can't speak for everybody."
As for whether he has unfinished business in this tournament like his record indicates, that hasn't really crossed his mind, either.
"I think you just have to go and get it," he said. "I feel that's the mentality. If you sit around feeling like the game owes you something, you'll probably be on your couch before you know it. I feel like no matter what happens, you've got to go and get it, and I think in every one of those moments where I had a close call, I didn't get it. It's one of those things where it puts a chip on your shoulder, one that's already there, but it maybe adds another mark to it, and then you've just got to move on."