PGA Tour
Xander Schauffele was brutally honest about his winless drought, even dropped golf's dreaded "C" word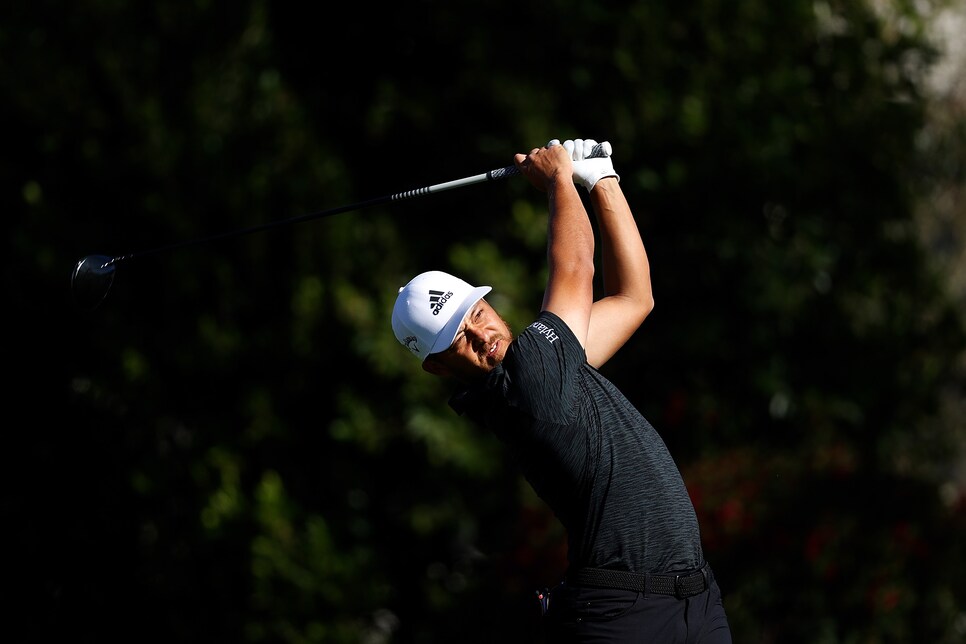 From Stewart Cink to Brian Gay, the 2020-21 PGA Tour season has been marked in large part by surprising—and aging—winners. Perhaps the biggest shock over the past two years, though, is one younger name who hasn't won: Xander Schauffele.
Despite four wins in a two-year span to start his PGA Tour career, Schauffele has now gone more than two years without lifting a trophy. This despite remaining a mainstay on major championship leader boards and racking up scores of close calls, including two runner-ups already this season.
After a T-2 last week at Torrey Pines, Schauffele put himself back in contention once again with a first-round 66 at the Waste Management Phoenix Open. But following his round, he was asked more about the missed opportunities over the past two months than the putts he made on Thursday. And the 27-year-old was quite candid in his responses, even dropping golf's dreaded "C" word.
"I think if you look back at my rookie year or sophomore year on tour even, my third year, I spoke about becoming a more well-rounded player, and I'm in that boat of chasing. I haven't really won. My World Ranking has gone up, and I am playing more consistent golf, but I'm still not doing what I want to do," Schauffele told reporters at TPC Scottsdale. "I guess it's a good thing. It keeps me hungry and keeps me humble, but yeah, the ultimate goal is winning and it kind of just dangles right in front of you every tournament, and you just try your best. I've knocked on the door a few times and kind of messed up and choked, I guess, if you want to call it that. But just try to learn from every moment."
Schauffele was then asked a follow-up about whether he really thinks he's "choked" away tournaments.
"I mean, I have at certain times," Schauffele replied. "What I've learned is sort of it's so hard to win in today's day and age. I'm very aware of that. But you just need certain things to go your way. I'm trying to just get to a level where when I know I'm playing really well, I can win. I don't know if my game is quite there yet to where I can show up to a course and really feel like I'm 100 percent that I'm going to win this tournament. There's a lot of variables that come into play. Like I said, I still feel like I need to clean up some things."
There wasn't much to clean up during Thursday's round, and it's pretty hard to knock someone who has finished in the top 25 in 14 consecutive events, a streak that started at last year's Travelers Championship. Schauffele ranks second on tour in strokes gained/total this season, only trailing Bryson DeChambeau.
Obviously, he's playing good golf. It's just odd for No. 4 in the Official World Golf Ranking to be stuck on career win No. 4 for so long.
However, it should also be mentioned that Schauffele technically shot the lowest score at the Tour Championship. But he finished T-2 that week at East Lake behind World No. 1 Dustin Johnson, who benefitted from the staggered scoring system. In any event, after posting another low round, he's confident he's finally closing in on his next victory—or victories.
"I think just as I get older, I deal with situations better on the course," Schauffele said. "You know, I feel like I am in a good place. I just need to really stay patient and not really try and force things and try to get back to my sort of lower expectations kind of attitude from my rookie year. I think that's sort of how I rattle off wins, and with a little more experience now in certain situations I can kind of combine the two, and that's what I'm trying to do and see if that works. I'm trying everything."