Farmers Insurance Open
The worst break of 2021 already belongs to Xander Schauffele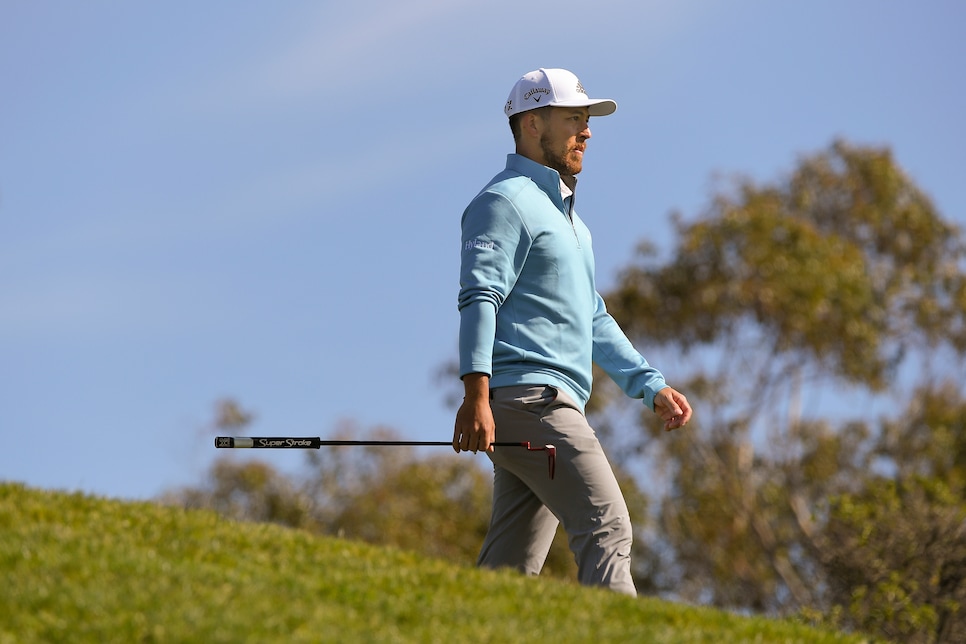 Backstopping Twitter, assemble. *Extreme Kurt Russell in "Miracle" voice* This, is YOUR TIME!
Late in his first round of the Farmers Insurance Open, Xander Schauffele had just worked it to two under on his round with a birdie at the North Course's par-4 sixth (his 15th). Finally, some good things were happening for the former San Diego State All-American at Torrey Pines, where he missed the cut four times in his first five appearances. Demons were being exorcised.
Then, at the par-4 seventh, Schauffele locked up "worst break of the year" for 2021. Or, depending on how you look at it, he got some serious karma. The hole is only 322 yards, and Schauffele had blasted his drive just left of the green, leaving him with a difficult sidehill lie to a tucked left pin. Up on the green, Jordan Spieth, one of Schauffele's playing partners, had not yet marked his ball. Schauffele went ahead and hit anyway, and would you believe it, his ball hit Spieth's and ricocheted all the way off the other side of the green. Take a look:
Again, there are two ways of looking at this: a very bad break, or he had it coming since he didn't ask Spieth to mark his ball. Protect the field, as they say. Something tells us the fine folks on Golf Twitter will be leaning toward the "karma" argument, but we can't be too sure.
Schauffele went on to make bogey, but he was able to get the stroke back at the par-5 ninth to finish with a two-under 70.