Instruction
U.S. Open 2023: What TV cameras didn't show about one of the best shots of the tournament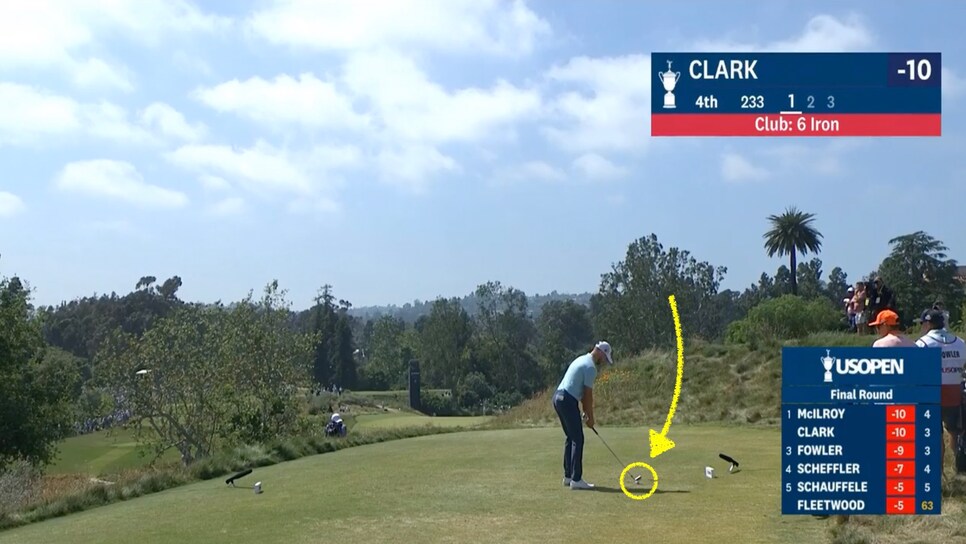 LOS ANGELES — Wyndham Clark is playing some truly incredible golf at the U.S. Open, and the fourth hole proved it.
On the 233-yard, par-3 fourth, Clark hit a towering 6-iron that floated into the clouds. When it came down to earth, it ended just a few feet from the pin. A truly incredible shot.
He made the putt to give him the solo lead.
But more interesting about the shot was the fact that Clark didn't use a tee to hit it. Most players have opted for tees this week, and for good reason. It helps launch the ball higher into the air, and often adds more distance.
Some data for amateur golfers, reported in Golf Digest's 2023 Hot List:
Sure, it's super cool to walk onto the tee box on a par 3 and just drop a ball, prop it up on a nice tuft of grass and swing. It's also about as dumb a move as trying a hero shot through a forest of trees. Arccos data shows the amount of distance golfers of all levels gain from hitting an iron off the tee versus fairway-height grass is the kind that turns Bruce Banner into The Incredible Hulk.Taking the data from all players with all irons, the gain is almost 12 yards—143.4 yards from the grass and 155.3 yards off the tee. That's a full club less into the green. It's also nearly universal with each club as no iron from 3-iron to 9-iron showed less than a 9.7-yard increase. Does the added distance translate into more greens hit? You bet it does. On all shots from fairway-type grass the green in regulation percentage of all handicap groups combined was 36.2 percent. When using a tee, it jumps to 40.7 percent.
Wyndham is in the upper echelon of ball speeds on the PGA Tour—his 146 mph ball speed on this 6 iron is about 10 percent above tour average—and a natural fader of the ball. The combination gives him all the speed and spin he needs, without the help of a tee.