Fade City U.S.A.
U.S. Open 2023: Why you'll see players hitting this one shot all day on Sunday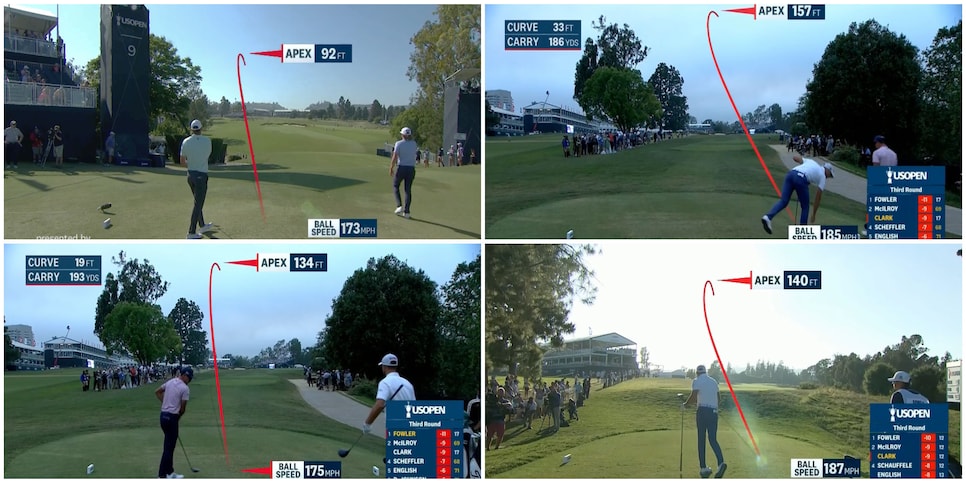 LOS ANGELES—Los Angeles Country Club doesn't quite hand over its fairways to those playing it, but it comes close.
That's not a criticism, by the way. It's by design. The fairways are wide and rolling. The ball funnels into certain areas, and the course asks players to take advantage of the width in order to approach the green from different directions.
Then, if you do hit a bad shot and miss the fairway, the course will punch back.
"The big issue around this place is you miss the fairway by a yard and you got to chip out," Matt Fitzpatrick says.
In practical terms it means you'll see players revert to one tried-and-tested shot shape during the final round: Fades, which are shots which move from left-to-right.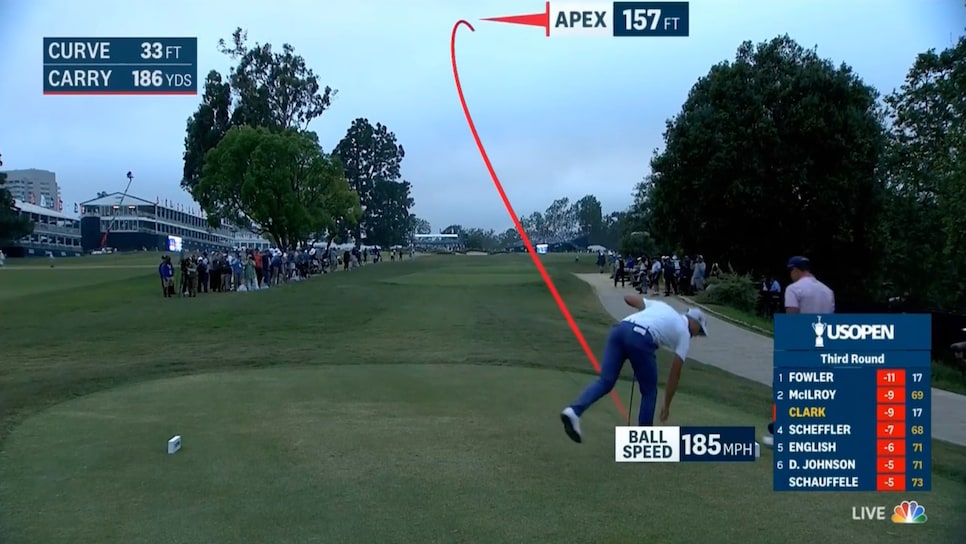 Eagle-eyed golf fans would've started seeing them pop up with more prevalence late during the third round. It was particularly apparent with Wyndham Clark, whose go-to fade became particularly severe as the round went on.
We talked about it in the most recent 10 minute episode of the GOLF IQ podcast, which you can listen to below (or subscribe to right here), but basically there's a few reasons players get so fade happy in the U.S. Open pressure.
The nature of fades mean the ball comes off with more backspin than with draws. This extra spin takes off a little distance, buta allows pros to add a little control along the way. A stock straight shot may go a little further, but players know where a big, left-to-right cut is going. When the rough is this gnarly, and the pressure makes things nervy, it's a fair trade.
"I've been struggling with some of the courses that are pretty straight, because I need to hit it straighter," Min Woo Lee, who comes into the final round T-12, says. "It's nice to be able to hit actual shape shots off the tee shots and into greens. It suits my game a little better."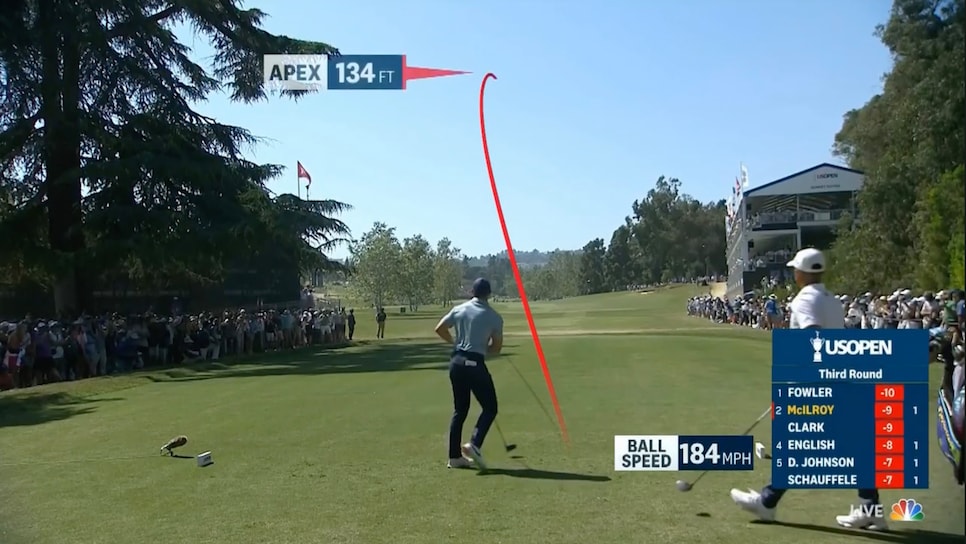 While we're on the rough, one of the ways many players hit fades is by hitting more down on the ball, with a steeper angle of attack. This steeper angle of attack means the clubhead travels through longer grass for a shorter amount of time, which can prevent twisting or chunked golf shots.
3. Stops the ball rolling
Because Los Angeles Country Club is dry, the issue for players when their ball lands is getting it to stop. More spin helps players do that. Bryson, who usually tries to shave backspin off his driver, is intentionally playing with more of it this week. The goal is simple: To take some juice off that initial bounce so it stops rolling, faster.
"I would be the longest in the field, but I have 3,000 [RPMs] of spin to try and control it better," DeChambeau says. "That's the main reason I have it this week. When it gets so firm and fast, you need it to help you keep something in the fairway."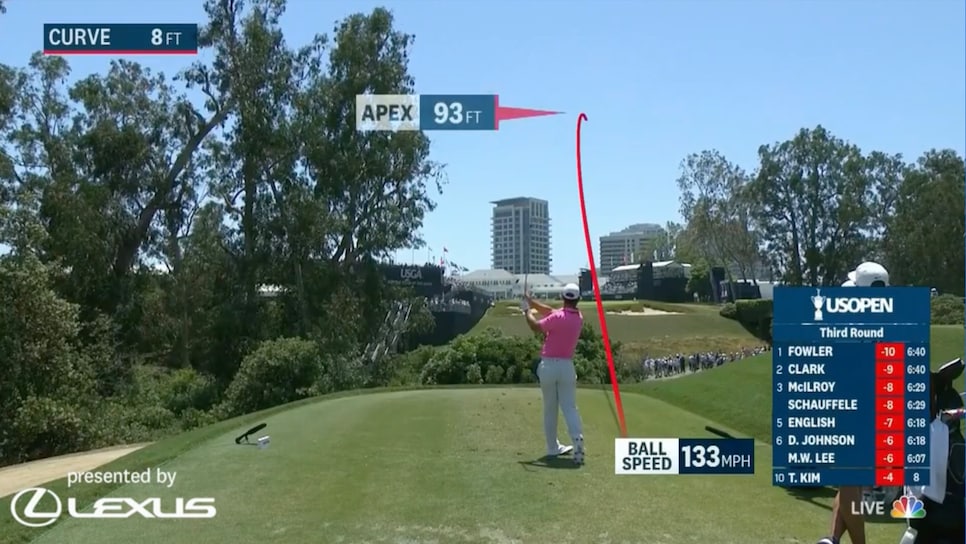 4. You can chase more pins
It's not just the fairways that are firm. The greens are, too, and when the pin is placed on the right side of the greens — as they are on the second, third, fourth, fifth, sixth, seventh, 10th, 12th, 15th, 16th, and 18th holes today — players can float softer-landing fades that start at the the middle of the green and end closer to the pin.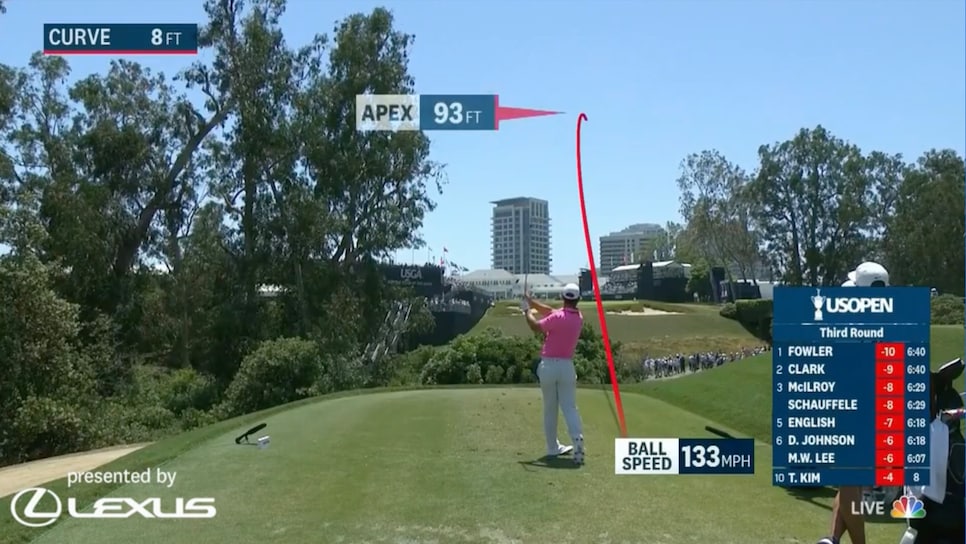 Once again you can listen to the episode of the GOLF IQ podcast right here.