Fantasy Advice
Wyndham Championship DFS picks 2023: Will Justin Thomas figure it out?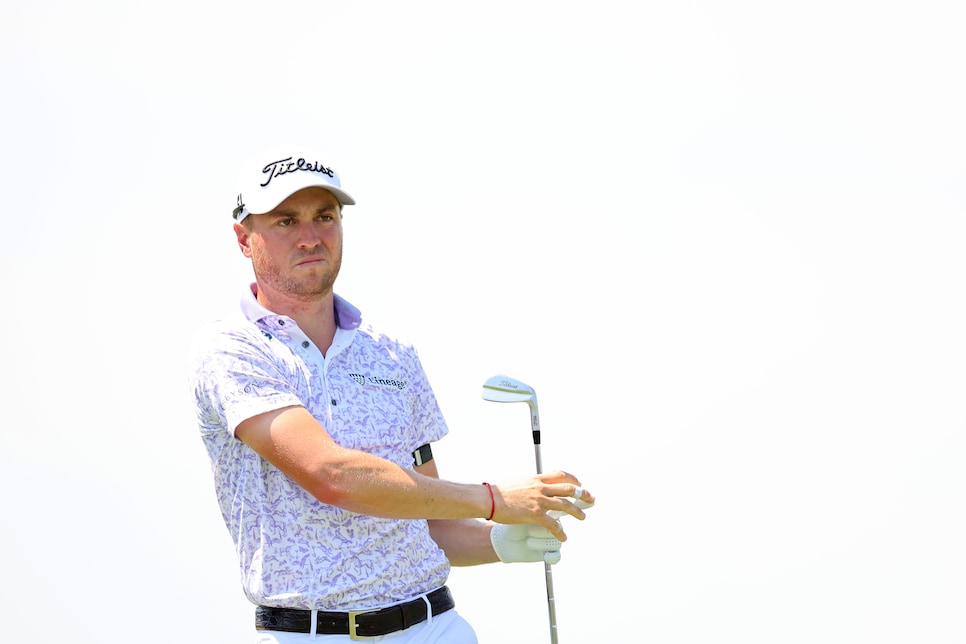 The Wyndham Championship once again marks the finale of the regular season as the FedEx Cup Playoffs will kick off next week in Memphis. This is the last opportunity for players to secure their spot in the top 70 in the standings to punch their ticket into the FedEx St. Jude Classic, and keep their hopes of making a run to East Lake for the Tour Championship alive.
Sedgefield Country Club will feel claustrophobic off the tee, forcing players to keep it within the line of the towering trees. Doing so will reward pros with larger than average greens but ask them to make plenty of birdies—with the winning score breaking 20-under in six of the past seven editions.
All eyes are on Justin Thomas this week as he hopes to turn things around and make enough noise to help Zach Johnson justify using a captain's pick on him. His struggles are no secret: Over his last 36 rounds, Thomas has been 0.59 strokes per round worse than his own 100-round baseline. Essentially, that means he's playing like an average PGA Tour pro. Will he find his game this week? Scroll down for my thoughts on him this week.
Here are all the players who have my interest—and those who certainly don't—this week at the 2023 Wyndham Championship:
Golfers I'm Definitely Playing
Russell Henley ($10,200 DraftKings | $11,600 FanDuel)
Henley does everything that Sedgefield Country Club will ask for this week—keeping it in play off the tee and stuffing a ton of short irons close to the pin. His success will likely go as far as his putter allows, and it has allowed for three straight top-10 finishes at the Wyndham Championship.
J.T. Poston ($9,200 DraftKings | $10,600 FanDuel)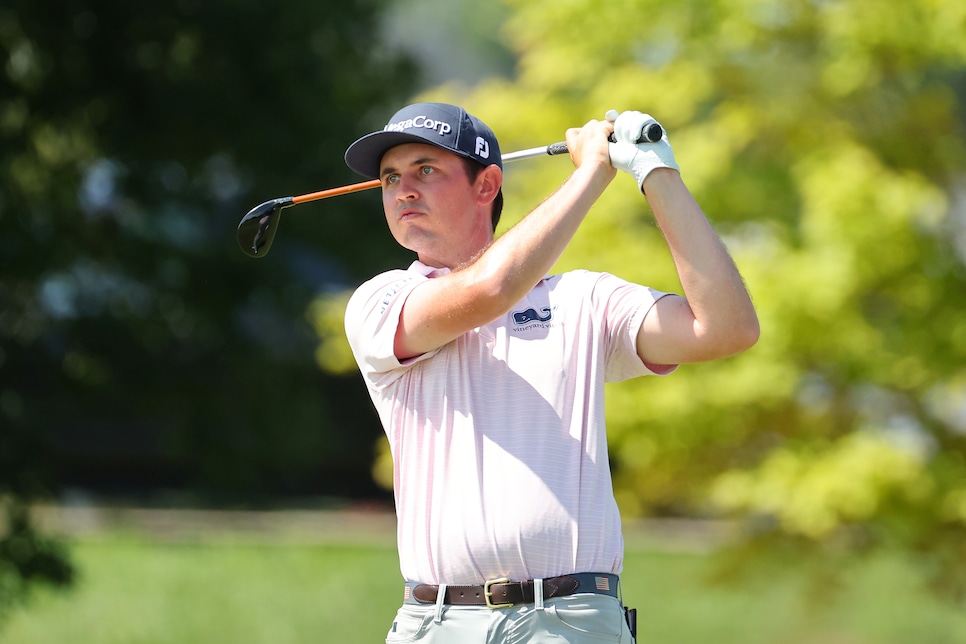 Poston's 72nd-hole disaster last week is what's being talked about, but I would rather think fondly of his recent form. He's earned three top-six finishes in his past four starts, which include him gaining a total of 10.3 strokes of approach in his last 12 rounds, per the RickRunGood.com golf database. He won this event in 2019, and I'd expect him to keep up his hot form.
Denny McCarthy ($8,700 DraftKings | $10,700 FanDuel)
I could make the case that this is a pricing error on McCarthy. Over the past 36 rounds, he's the best player in this field, gaining 1.53 strokes per round. He's also the best player in the field of the last 50 rounds, and the second-best player in the field over the past 100 rounds. Barring a forgiving missed cut at The Open, he's been stellar this summer and has three top-22 finishes in his past four trips to Greensboro.
Lucas Glover ($7,500 DraftKings | $8,600 FanDuel)
There are "good cuts" and "bad cuts" on tour, and Glover's missed cut at the 3M Open last week certainly falls into the category of "good cuts." He gained 2.27 strokes ball-striking, which was 35th in the field over those two rounds. He lost that amount with the putter, but that's something that has been much better as of late. That new flatstick could be the key to him unlocking Sedgefield.
Nicholas Lindheim ($7,100 DraftKings | $8,400 FanDuel)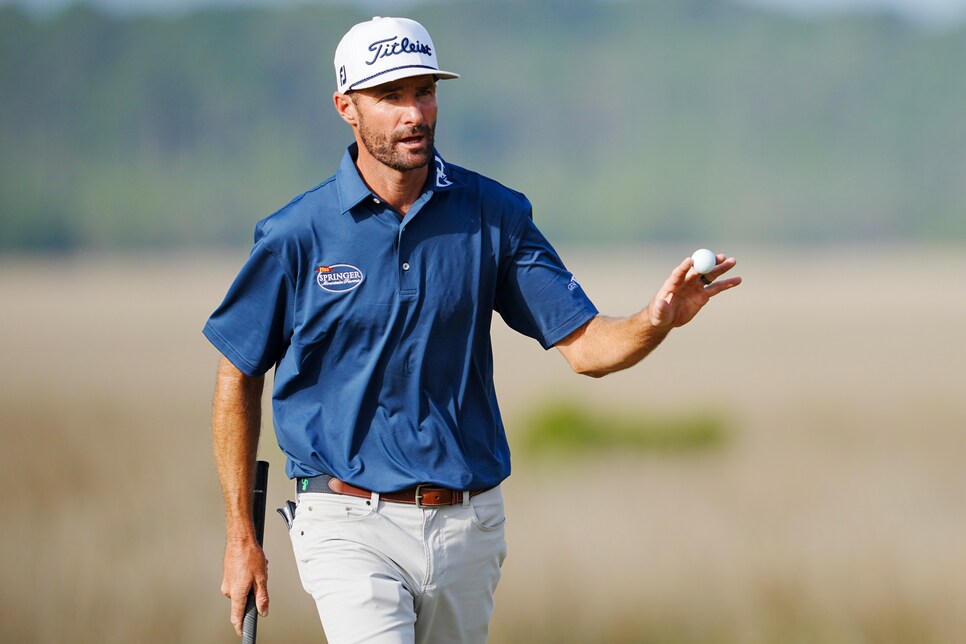 Lindheim is a difficult golfer to handicap this week, considering he's missed significant time this year rehabbing from a back injury. He's teed it up five times since his return and has earned finishes of T-8, T-8, T-27, third and a win. That most recent start was a Korn Ferry Tour victory at TPC Colorado just two weeks ago. There's plenty of risk but also plenty of reward with a healthy Lindheim.
Hideki Matsuyama ($10,600 DraftKings | $12,000 FanDuel)
Matsuyama was electric from tee-to-green last week on Thursday and Sunday. He struggled the other two rounds en route to a T-30 finish. That'll be a disappointment for Matsuyama backers, but it's still his 10th finish of T-32 or better in his past 11 starts. His advanced metrics are solid, and he could offer a pivot off a popular Henley this week.
Si Woo Kim ($9,000 DraftKings | $11,100 FanDuel)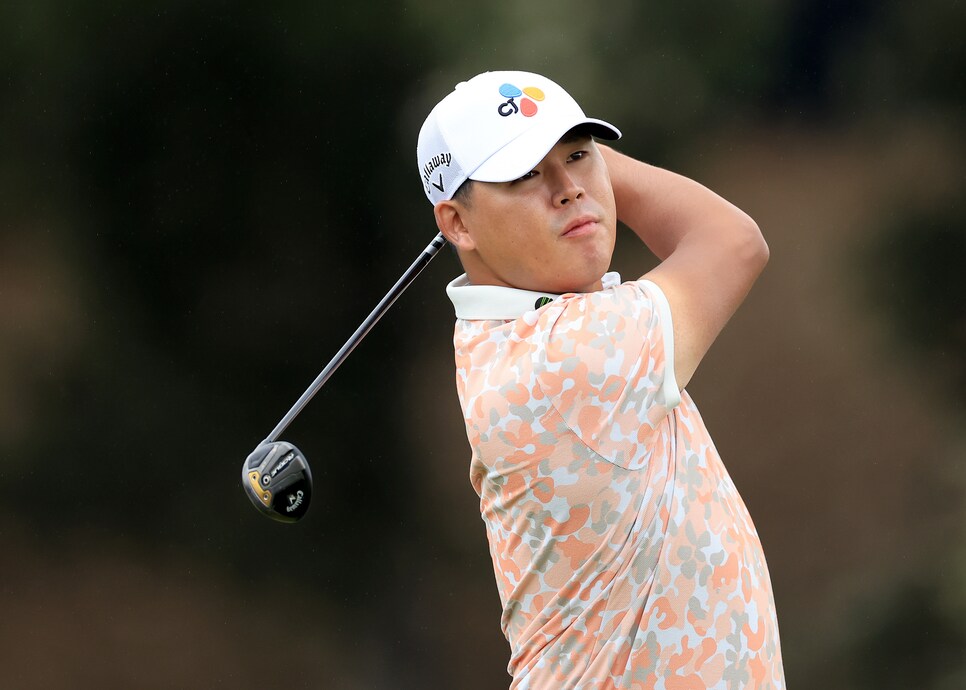 Kim's record around Sedgefield Country Club is spectacular—gaining 1.08 strokes per round over 24 rounds, per the RickRunGood.com golf database. That includes a win and three more top-five finishes along the way. He's capable of keeping the ball in play off-the-tee, and then he turns into one of the better short-iron players on the planet.
Aaron Rai ($8,600 DraftKings | $10,200 FanDuel)
Rai offers an interesting pivot option off of McCarthy as he has piled up five top-25 finishes in his past seven starts. He's fifth in accuracy on tour this season and when he misses the fairway, misses by just 22 feet on average. That's the 11th-smallest miss on tour. He gained strokes across the board at the 3M Open last week and should head to Greensboro with plenty of confidence.
Doug Ghim ($7,200 DraftKings | $8,700 FanDuel)
Ghim missed the cut at the Scottish Open but picked up right where he left off previously—earning a T-27 at the 3M Open, his seventh top-35 finish in his past eight events. He's back to being an excellent tee-to-green player, and he has gained strokes putting in five straight. That's the profile of a golfer who can contend.
Peter Kuest ($6,800 DraftKings | $8,000 FanDuel)
Statistically, Kuest is second to only Dylan Wu in strokes gained over the last 36 rounds of all golfers in this $6,000 range. He's made six out of his last seven cuts, and he's been a fairly brilliant driver of the ball in his small sample this season. He's longer than most of his peers but also just as accurate.
Sungjae Im ($10,800 DraftKings | $11,900 FanDuel)
Im has an unreal history at Sedgefield, with a top-25 finish in all four trips—three of which are top 10s. However, his recent form creates more questions than answers. He's been average off-the-tee in his past seven starts and hasn't been able to make progress in the other areas of his game. He's missed two of his last three cuts and has failed to make the weekend in five of his last nine.
Justin Thomas ($9,100 DraftKings | $10,500 FanDuel)
Thomas is untouchable until further notice. We need to see some semblance of his game heading in the right direction before we're backing him at this price tag, and a missed cut at the 3M Open is not going to do the trick. He's lost strokes putting in seven of his last eight starts, but more concerning, he's lost strokes on approach in six of his last eight. That's his bread and butter. Thomas is a shell of himself right now.
Beau Hossler ($8,300 DraftKings | $9,800 FanDuel)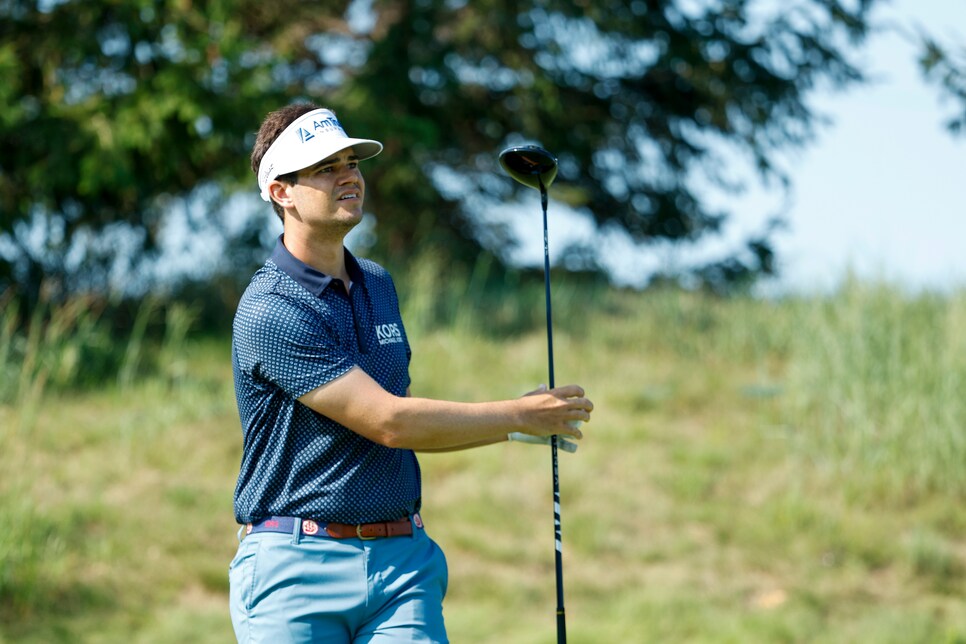 Hossler made plenty of headlines as he made eight straight birdies on Sunday last week, en route to a 62 and a T-13 finish. The problem is that Hossler has a knack for missing wide off-the-tee, and he hasn't been strong with short clubs in hand this season—ranking outside the top 150 in every proximity bucket from 100-225 yards.
Garrick Higgo ($7,300 DraftKings | $8,800 FanDuel)
Higgo has been splendid and valuable in lineups over the past few months, but there are warning flags when looking at how Sedgefield Country Club lines up for Higgo's game. He'll be asked to keep it inside the tree line this week, which is something he has historically struggled with. There will be lots of great spots for Higgo moving forward, but this isn't one of them.
Dylan Wu ($6,900 DraftKings | $8,400 FanDuel)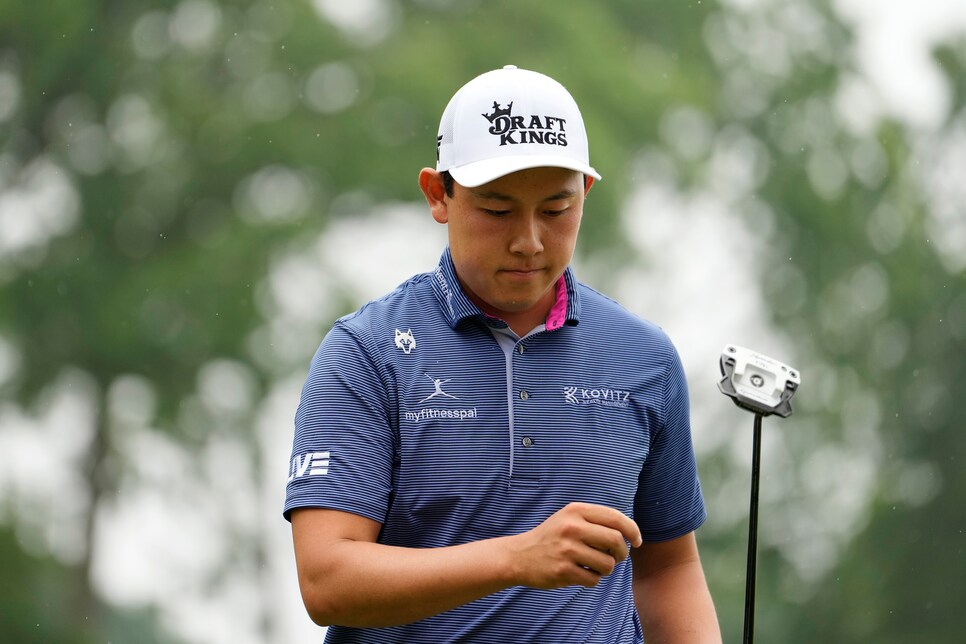 I love Dylan Wu, and he's been undervalued for the vast majority of the season. However, he just posted +11.51 strokes putting last week, the best putting week of any golfer, at any event this season. He nearly doubled his own personal record of +6.75 at the 2022 Honda Classic. That flatstick will come back to earth this week, and it will require Wu to elevate other areas of his game.