Nope
Please don't watch the first goal ever in this new Spanish soccer league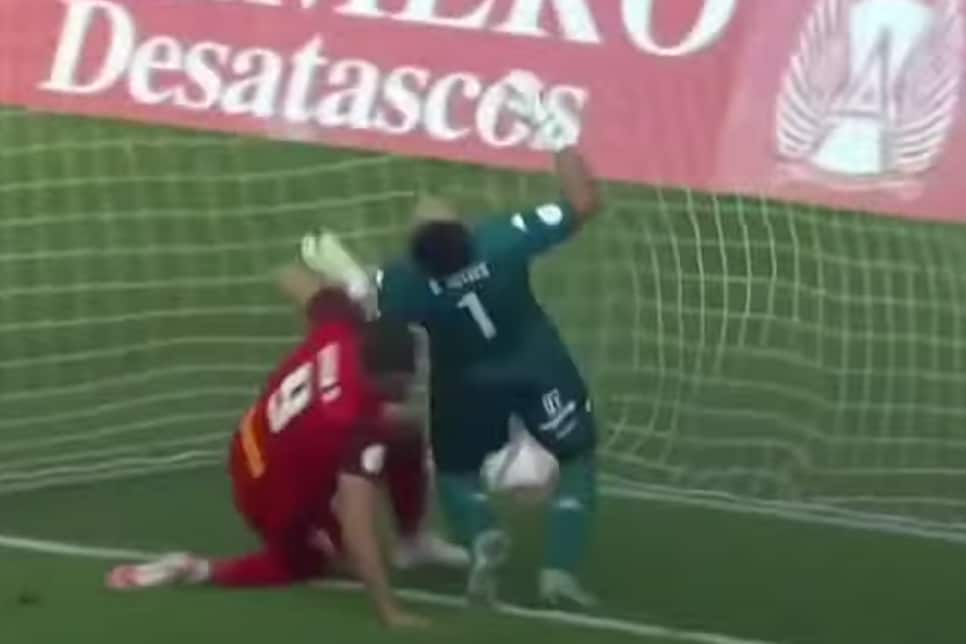 It was a busy sports weekend.
We got an extra six holes and some Bryson theatrics at the BMW Championship, a pre-season Hail Mary, a Cristiano Ronaldo transfer, two Mets wins, another Jake Paul fight for some reason, and Kanye West's "Donda" dropped. The last one isn't technically a "sport," but the upcoming legal battles over it will surely count.
Anyway, with all of that content, you might've missed Friday's start of the Primera División RFEF, the Spanish Football League's new third tier comprised of 40 fútbol clubs. To kick off the season (and league), Rayo Majadahonda and Cultural Leonesa faced off, and we immediately saw a goal to forget.
It took less than 25 minutes for a mistake of epic proportions from the Cultural Leonesa keeper, Dani Sotres, as he accidentally switches to ballet instead of soccer missing his first swing at the ball completely and then kicks his second attempt right off of Rayo Majadahonda forward Rubén Sánchez into the back of the net.
Just look at that Olympics-level high kick. Remarkable...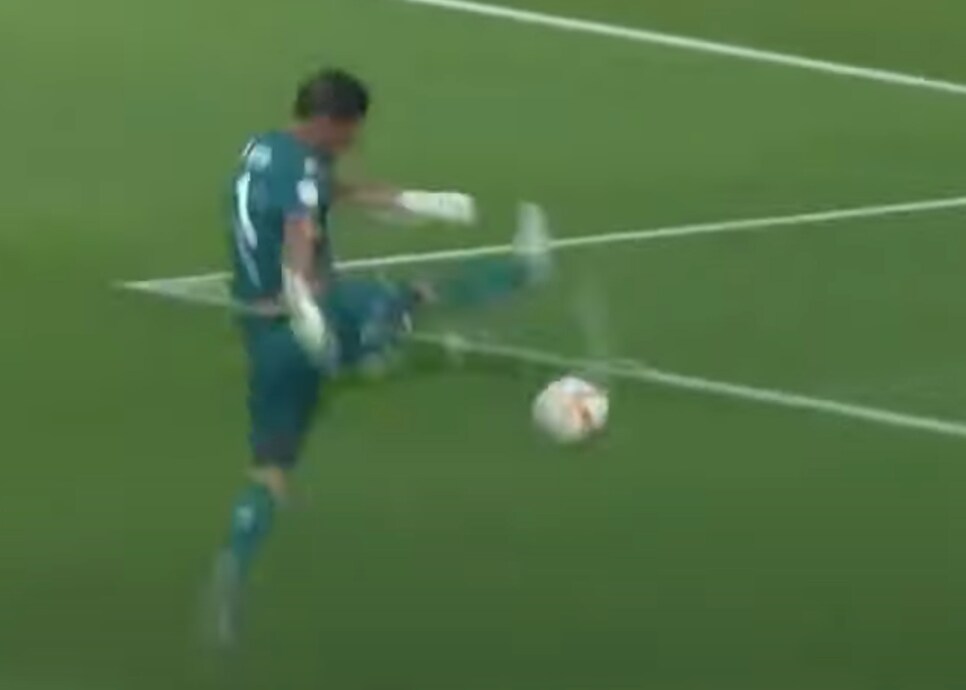 It's one of those goals you know he'll be thinking about for a long time and to make matters worse, it'll forever be the goal that christened the new league.
Cultural Leonesa and Dani Sotres ended up losing 2-0, but at least there's nowhere to go but up.