Age is Just a Number
15-year-old sues to play pro soccer, scores her first goal in top American league, is probably the future GOAT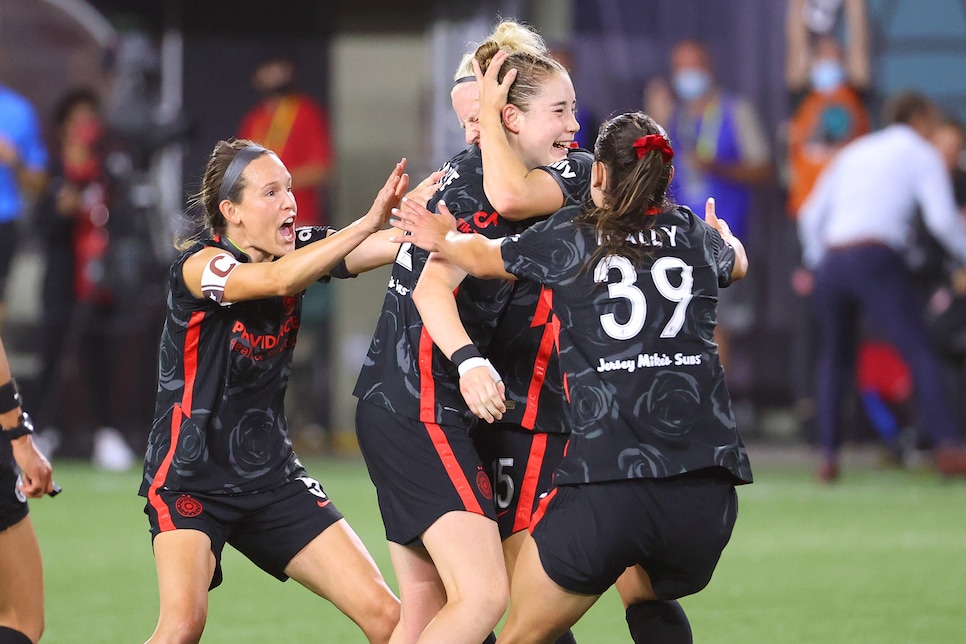 The saga of Olivia Moultrie, the 15-year-old phenom who accepted a scholarship to play at UNC at the insane age of 11, then decided she was just too good for school and turned pro at age 13—these are all real numbers, folks—continued Wednesday when she scored her first professional goal for the Portland Thorns. It came on a free kick, and because we're caught up in the hype, The Loop gives it an official rating of "absolute firecracker":
The goal tied up the Thorns' match with the Houston Dash in the Women's International Champions Cup, a four-team competition that will now pit the Thorns against Lyon for the title. The Cup would be a huge prize for the Thorns, but you get the sense this tournament will be remembered more as the first goal for Moultrie, who actually turned pro and joined the Thorns two years ago. The early part of her career was stopped in its tracks by the fact that the NWSL prohibited players under 18, and it didn't help that FIFA has a rule against minors playing overseas. This past May, she and her team filed an antitrust suit on the grounds that the NWSL is the only game in town for American players, and that the age limit violated the Sherman Antitrust Act. This was the legal equivalent of a slam dunk—they received an immediate injunction from the court that allowed her to play this season.
Moultrie signed a three-year deal with the Thorns in late June, set a record for youngest player to get a play in the NWSL when she made her first appearance in July, got her first start last week, and now has her first goal. Even better for her, it seems very unlikely that the NWSL is going to fight any of this; after being slapped down by the district court, it's doubtful they'll try to move backwards in the gender equality game when it's a plain fact that the men's professional game is full of players under 18; in fact, most MLS teams have at least one "underage" player on the roster.
Now, about that GOAT status ... the obvious comparison any time you talk about a super young soccer player is Freddy Adu, a player who signed with DC United at age 14 andn[checks notes] did not become the GOAT. He was not even very good. So we don't mean to burden Moultrie with expectations when nobody really knows what the future holds. Nevertheless, she's already a starter on a very good American team, and clearly has the ability to score lots of goals. So, in solidarity with the player who did to the NWSL what we all wish someone would do to the NCAA, we're hopping on the GOAT train now. Hamm, Lilly, Lloyd, Morgan, Wambach, Rapinoe, step aside—The Loop is now an Olivia Moultrie fan club.