Fantasy Advice
World Wide Technology Championship DFS picks 2022: Scottie Scheffler's glaring weakness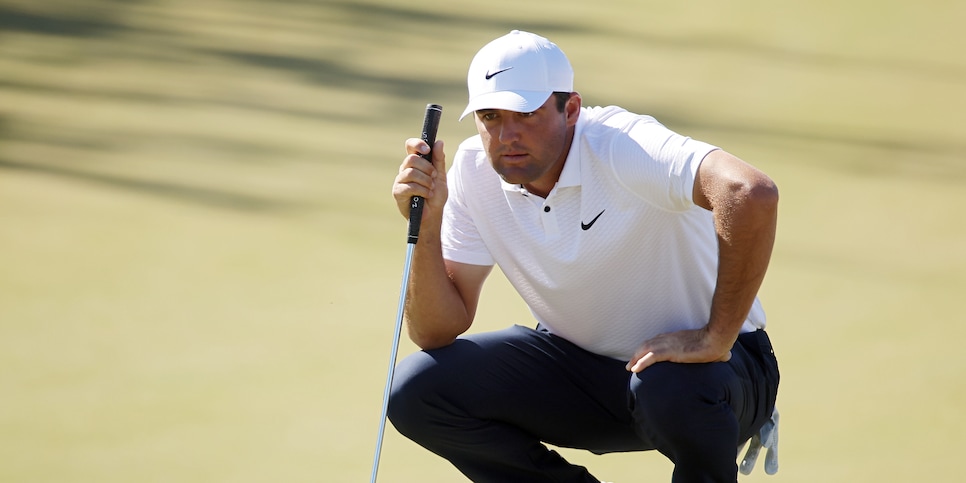 Photo By: Mike Mulholland
Three more full-field events remain in the tour's fall swing as El Camaleón at Mayakoba hosts the World Wide Technology Championship. It is a very top-heavy field with six players priced above $10,000 in DraftKings scoring, including Tony Finau, Collin Morikawa and Scottie Scheffler—plus Viktor Hovland, who looks to win this event for the third consecutive year.
Driving accuracy has been the most correlated stat to success at El Camaleón—only three other courses on tour reward accuracy more, according to my RickRunGood.com stat modeling. Another unique feature of this course is the fact it boasts three short par 3s that play under 150 yards. That's rare on the PGA Tour, and when you combine it with short to medium length par 4s, you're going to see these golfers hit plenty of wedges this week.
Here are the players who have my interest—and those who certainly don't—this week at the 2022 Mayakoba Championship.
Golfers I'm Definitely Playing
Aaron Wise ($10,200 DraftKings | $11,100 FanDuel)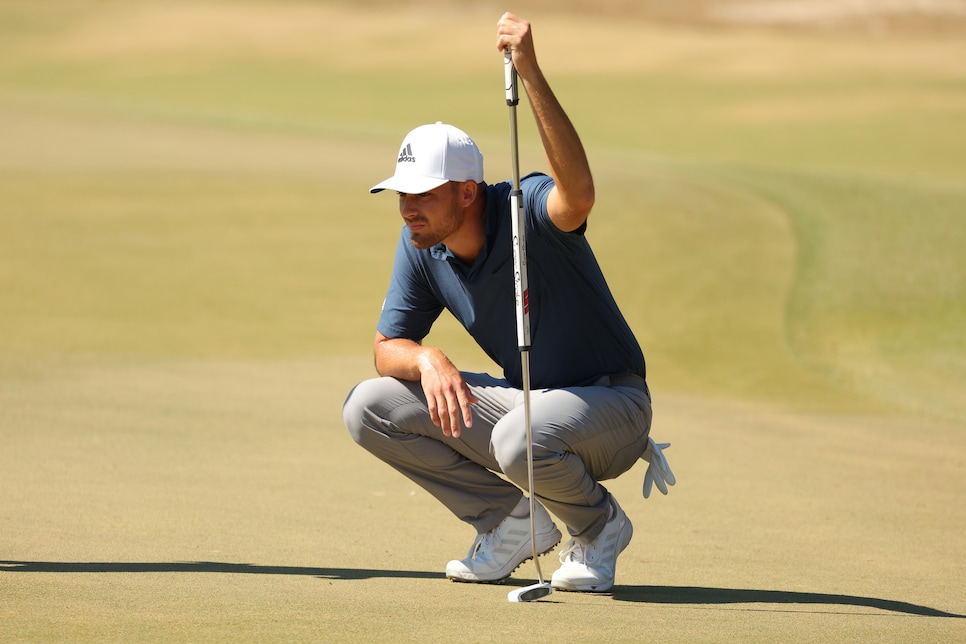 I've been a believer in Wise for over a year, ever since he returned to his "broomstick putter" and improved his putter stats exponentially. Those gains are showing up in his results. With a sixth-place finish at the CJ Cup, he now has three top-15 finishes in his past four starts and eight top-25s in his past 14 starts. He's been splendid at Mayakoba, finishing T-15 and runner-up in his previous two trips.
Brendon Todd ($9,000 DraftKings | $10,100 FanDuel)
Todd hasn't been perfect this season, but he is flashing top-10 upside on a more regular basis. In four events this season, he has two top-10s—both fueled by excellent approach play. He's one of best putters on tour, gaining strokes with the flatstick in 12 straight starts. If he can marry those two aspects of his game, he'll be in line for another great week.
Thomas Detry ($8,800 DraftKings | $10,000 FanDuel)
Another great finish last week for Detry, who finished runner-up in Bermuda. That's his fourth top-12 finish over his past six starts and his seventh such finish over his past 12 events. While this field is definitely stronger than last week, it's probably not strong enough to warrant the $1,700 price decrease on Detry from just a few days ago. This is a solid buy spot for a golfer who is playing well all over the globe.
Will Gordon ($7,000 DraftKings | $8,300 FanDuel)
Gordon is in the midst of an excellent stretch of golf, arguably the best of his young career. His T-35 finish last week in Bermuda extended his made cut streak to nine starts. He's driving the ball well, gaining 6.27 strokes/off the tee over his last three measured events, per the RickRunGood.com golf database.
Kevin Yu ($6,900 DraftKings | $8,400 FanDuel)
Yu posted a T-3 last week in Bermuda, which continues his stellar run of golf this season. He's proving that he's one of the better ball-strikers on tour so far in this campaign, and that he can hang in basically any field. He has an impressive collegiate resume (Arizona State), and now he's making great strides on the PGA Tour.
Scottie Scheffler ($11,400 DraftKings | $12,000 FanDuel)
Putting. That's it. That's the key for Scheffler, and he knows it. He switched to a prototype Scotty Cameron putter at the CJ Cup and it didn't work, losing 4.25 strokes to the field, per the RickRunGood.com golf database. The putting slump goes back to the AT&T Byron Nelson, with Scheffler losing strokes putting in nine of 12 starts since that event. The rest of his game is absolutely dialed-in, and it's just a matter of time before he fixes the flatstick.
Tom Hoge ($9,500 DraftKings | $10,900 FanDuel)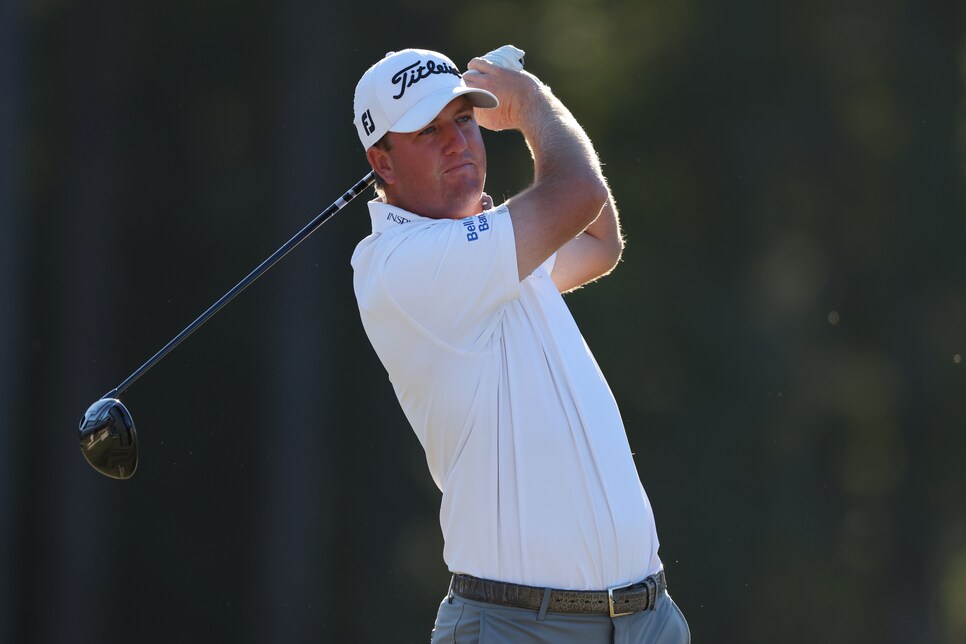 Hoge struggled this summer missing seven cuts in eight starts heading into the FedEx Cup Playoffs. He's snapped out of that slump and has been phenomenal this season. He's finished no worse than T-13 in any of his four starts. He's gained 31.2 strokes to the field over those 16 rounds, the fourth-best mark in the field over the same stretch.
Harris English ($7,700 DraftKings | $9,800 FanDuel)
I'm not sure that English is entirely healthy, but he seems to be getting his game back on track after a disastrous 2022 season. Based on his Mayakoba history, I'm willing to "be early" on English. He won this event in 2013 and has finished fifth in each of his past two trips.
Dean Burmester ($7,700 DraftKings | $9,400 FanDuel)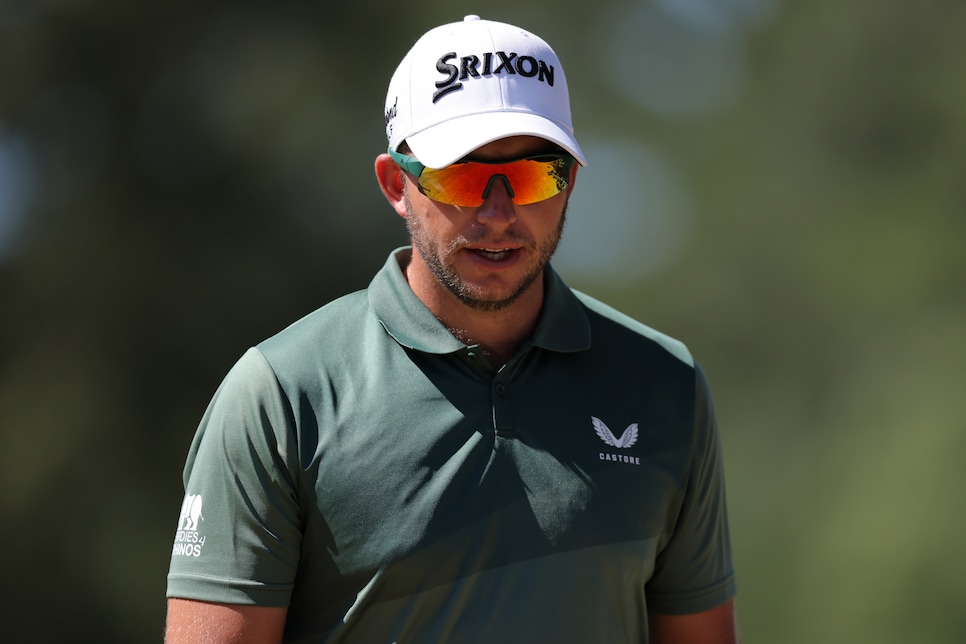 No matter the tour or the field, Burmester's name is showing up near the top fairly often. This run started with a T-10 at the Scottish Open and T-11 at the Open Championship. Along with those results, he's earned three more top-five finishes in his six most recent events.
JJ Spaun ($7,300 DraftKings | $8,700 FanDuel)
El Camaleón has disproportionately rewarded accurate drivers over the years, and Spaun is one of the most accurate on tour. He's made six cuts in a row, including three top-25 finishes during that stretch. In his six trips to Mayakoba, he's never missed the cut and has four top-28 finishes, highlighted by a T-3 in 2018.
Billy Horschel ($10,000 DraftKings | $11,200 FanDuel)
It's a tough fade on Horschel, but he seems to be getting squeezed at the top of this pricing board. The golfers who are more expensive (Scheffler, Hovland, Morikawa and Finau) are clearly in a different class. The golfers who are less expensive (Montgomery, Hoge, Power, Todd) are all playing great golf and carry expectations of winning this week. It creates a sticky situation for Horschel who tops $10,000 for just the second time in the last year.
Brian Harman ($8,900 DraftKings | $10,200 FanDuel)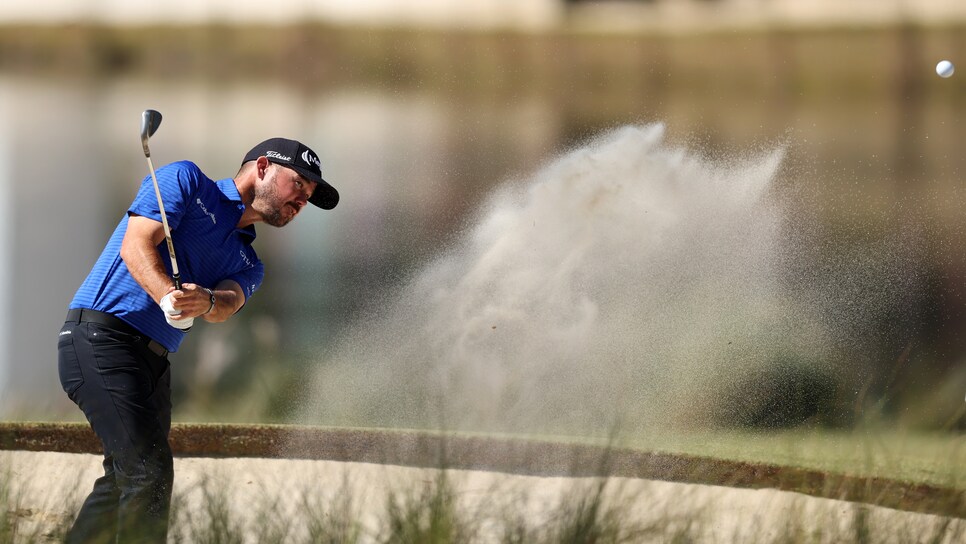 On paper, Harman should set up really well for El Camaleón since he's accurate off-the-tee and a positive putter. Unfortunately, this event isn't played on paper, and Harman has really struggled. He's made the trip to Mayakoba nine times with a T-26 being his best finish.
Keith Mitchell ($8,300 DraftKings | $10,300 FanDuel)
Mitchell's weapon is his driver—thanks to distance, not always accuracy. El Camaleón has given him fits over the years, losing a total of 17.98 strokes to the field in five starts. His best finish was last season (T-56). Sometimes courses just don't fit a player's eye, and that's likely the case for Mitchell in Mayakoba.
Chris Kirk ($7,200 DraftKings | $8,600 FanDuel)
El Camaleón features paspalum greens, a strain of grass generally only found in tropical and coastal areas. Though we don't always have the strokes gained/putting numbers for these events outside the United States, we can still see golfers who have success on the surface. Unfortunately for Kirk, his name doesn't appear on that list. He's lost strokes to the field in four of his last five starts on paspalum with a T-33 being his best finish in seven events dating back to 2019.
Max McGreevy ($6,200 DraftKings | $7,200 FanDuel)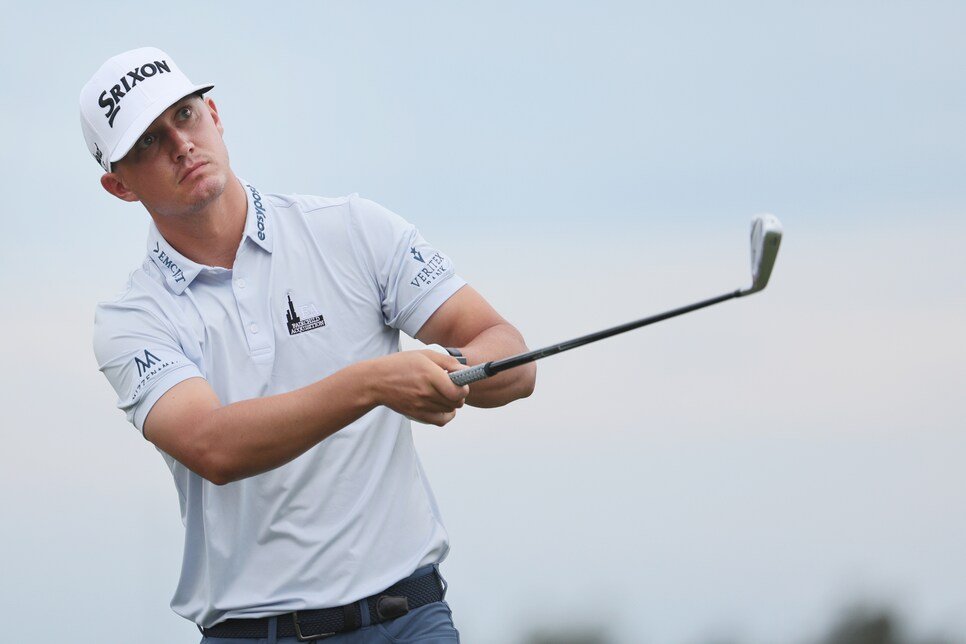 McGreevy was dynamite on the weekend in Bermuda, gaining 7.23 strokes to the field—the best mark of anyone. At this price, it's tempting to think he found something. We've seen this before from McGreevy who finished T-5 at the Wyndham and T-12 at the Barbasol, making it three top-15 finishes in his past 13 starts. The problem is that he missed the cut in each of the other 10 starts.