Podcast
What role does selfishness play in becoming a successful tour pro? More than you might think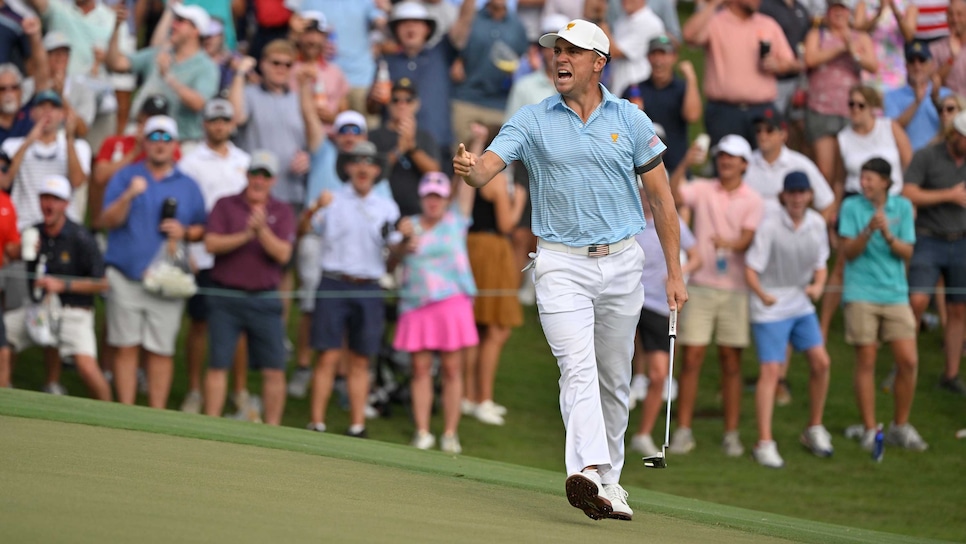 Justin Thomas is open about the fact that golfers need to have a me-first mindset. "Depending on how you feel about your career or how serious you are about it, you have to make some selfish decisions," he said.
Ben Jared
It was Matt Judy, an agent who represents PGA Tour players and who once represented Matt Kuchar, who put the need for selfishness among elite professional golfers to me most succinctly during an interview in 2014:
"This is not kumbaya anymore," he said. "That buddy of yours from the amateur and junior events wants to kick your teeth in now and win that $1.5 million. And the guy that's going to lose his card the quickest is the guy who worries about everybody else."
It goes without saying that the ones who aren't worried about everyone else have decided to worry about one thing only: themselves. And if you ask most PGA Tour golfers, this kind of selfishness is incredibly important for those attempting to compete at the game's highest levels.
"It's a very selfish sport," Justin Thomas said at the Presidents Cup in late September, conveying with his tone that nothing could be more obvious. "Depending on how you feel about your career or how serious you are about it, you have to make some selfish decisions. … Maybe I don't want to hurt this coach's feelings, or ruin a friendship, but if it's what I need to do to become better, that's a selfish decision. If it's like 'hey, I want to have five times as much worth than I have right now, maybe I'll go do this,' that's a selfish decision. But you can make those decisions, and all selfish decisions are different, but you definitely have to have some of that mindset in this sport."
In this week's episode of our Local Knowledge podcast, we explore the importance of selfishness in golfers and the role it plays in building successful careers.
In talking to Thomas, a 29-year-old who has won two major championship and 15 tour titles, he brought up some of the more dramatic moments when selfishness might prevail for a tour golfer, but the notion can leak into almost every aspect of life. Golfers may see their family less than they wants, or let down friends and acquaintances, or have to cut back on media or corporate appearances. Time is the great non-renewable resource for the golfers. They need time to practice, to play, to maintain the ability level that is the lifeblood of their careers. Anything that infringes on that time is a threat to their livelihood, and as Judy put it, those who can't squash those threats rarely last long.
Jordan Spieth even brought up the point that selfishness often means letting down fans and organizers.
"You can talk about tournament directors," he said. "Like 'Hey, I want to play there but I can't do it. It's not best for me, I love the tournament, thank you for wanting me to come, I can't do it.' That's not just the tournament director [you're disappointing], it's fans you have in the area, kids that were looking forward to you coming there. That happens. But you can't dwell on that, because you have to do what's best for you. "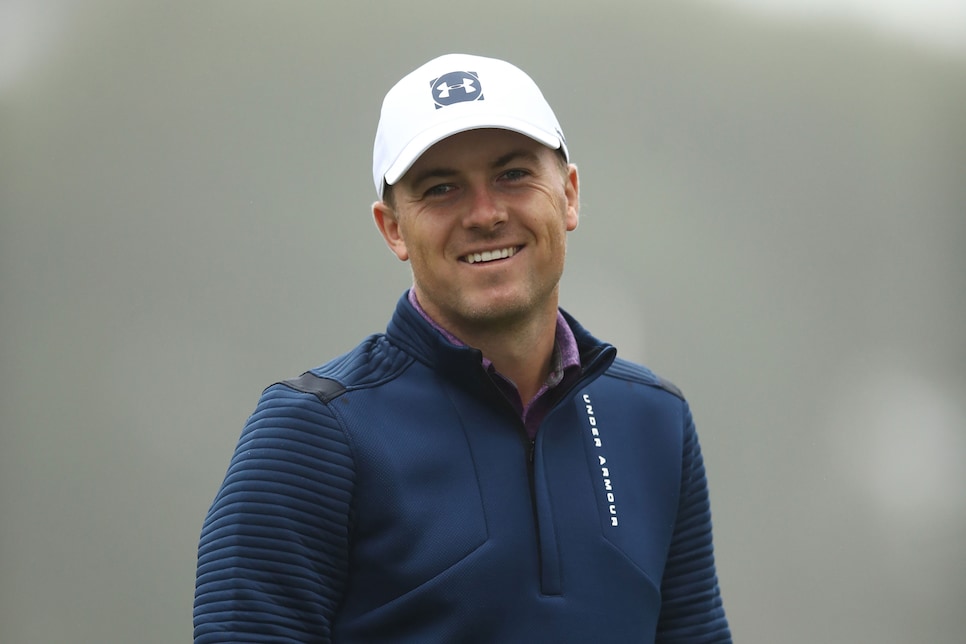 Jordan Spieth knows that when making decisions to help himself, he's going to be letting down others. But it comes with the territory.
Ezra Shaw
Trevor Immelman, captain of the International Team at the Presidents Cup, spoke on the topic of the guilt this can cause—even when your family is on the same page.
"You have to enjoy spending time on your own, you have to be completely single-minded and radar-focused and yeah at times you have to be extremely, extremely selfish," he said. "And looking back now, now I'm on the other side, and I'm doing more of what you're doing, I'm looking back and going, 'Yeesh, I wish I had handled a few situations differently with a lot of people, not just my loved ones and family, but with a lot of people.' But in that moment, in a lot of ways, it's just survival, and the mental aspect of the game and being at the elite level is such a delicate balance that you have to be extremely guarded at times to make sure that you're managing that."
While most players agreed with the premise that selfishness is more or less a requirement of the job, Max Homa was one of the few who brought another perspective.
"'Selfish' has a negative connotation," he said. "I hear some people say that and I think that they mean it differently … [they mean] inconsiderate to other people's time. I still like it to be a team feel. If my caddie's tired or something, if my coach wants to do something, if I want to do something, I want to consider all options. I'm not saying that's what everyone means by selfish, but that's how I feel."
Even Homa, though, conceded that "you've got to do your own thing at times." In other words, he's no stranger to the concept of time as a precious commodity that has to be managed.
Professional golfers may grow up as loners—the kinds of kids who are content to spend hours by themselves at the range, many of whom never liked team sports because it forces you to rely on other people—but there's irony in the fact that almost all of them end up forming de facto support staffs. These include agents, coaches, trainers, caddies and various other roles that make up an average PGA Tour entourage. The idea here is that the members of the group protect the players—they manage their time and schedule, and keep at bay anyone who wants to infringe on the plan. In many cases, they're the "bad guys" who put on a hostile face to the press or other outsiders so that the player doesn't have to.
In that way, every player becomes a kind of CEO. And those who can't find it in themselves to let others down—and to control their own time with a kind of ruthless selfishness—will be overwhelmed. The job can be lucrative, but there's very little security, and it never takes long for a player to lose his spot. You can't play good golf when you're overwhelmed, and without that ingredient—without being selfish—you might find there's no place for you in professional golf.