The Loop
World Long Drive champ celebrates in style, thanks his "super hot" wife
After thanking his dad, a former long drive champ, James turned toward his spouse:
"I had to see my wife. We got married last July, I love her and she's super hot," he gushed. "She's my babe."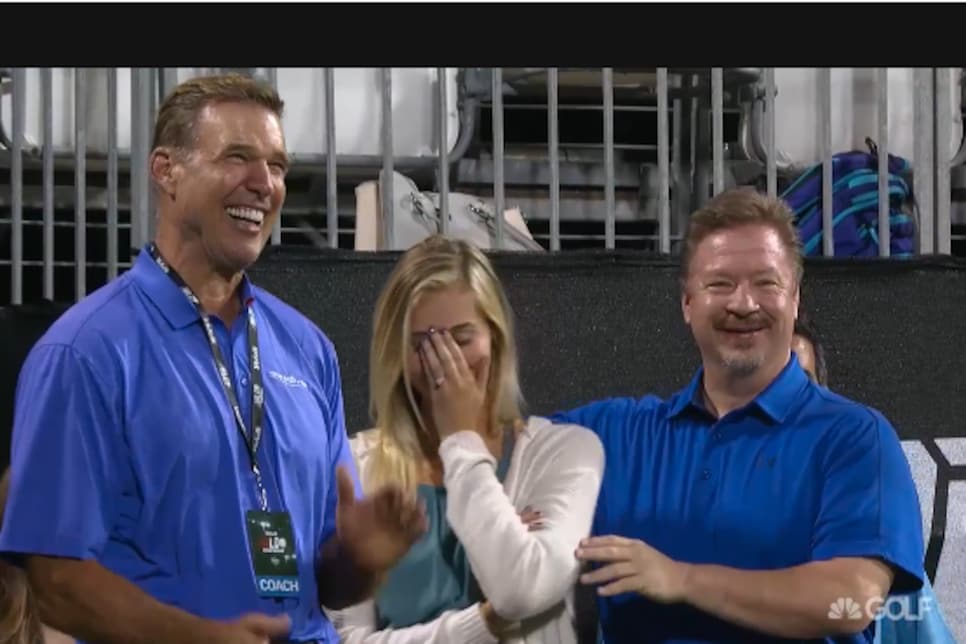 But before that humorous exchange, James, 27, was all business in the final. After he blasted a 435-yard drive to wrap up the biggest win of his career, though, he let loose, even pulling off (eventually) a Lambeau-esque leap into the crowd behind the tee box:
Congrats, James. And you know what they say: Chicks dig the long ball.