The Loop
Should Wilson Contreras apologize for smiling, sliding into home, having fun playing baseball?
By now you've probably relived the Fernando Tatis Jr. 3-0 pitch count grand slam drama a thousand and one times. Never before in sports history has a player swinging through a take sign in a blowout caused so many knickers on both sides of the knicker aisle to knot. Never before has there been such a furiously contested one-sided argument. Everyone except asshat Chris Russo and first name Jayce last name Tingler has already acknowledged that if you can hit grand slams, you should probably try to hit grand slams. It's over. Done. Dusted. Score another one for the kids.
But Tuesday's dust-up du jour paved the way for an interesting Wednesday discussion in the wide world of baseball, where Wilson Contreras has just come motoring around third, arms akimbo, smile on his face, sliding into home despite no play at the plate. What do we say, baseball war crime tribunal? Should Willy issue a tearful apology for having fun playing a children's game for millions of dollars a year?
Hmm, tough to say. Let's go to the expanded angle.
Still a close call. What do the people have to say?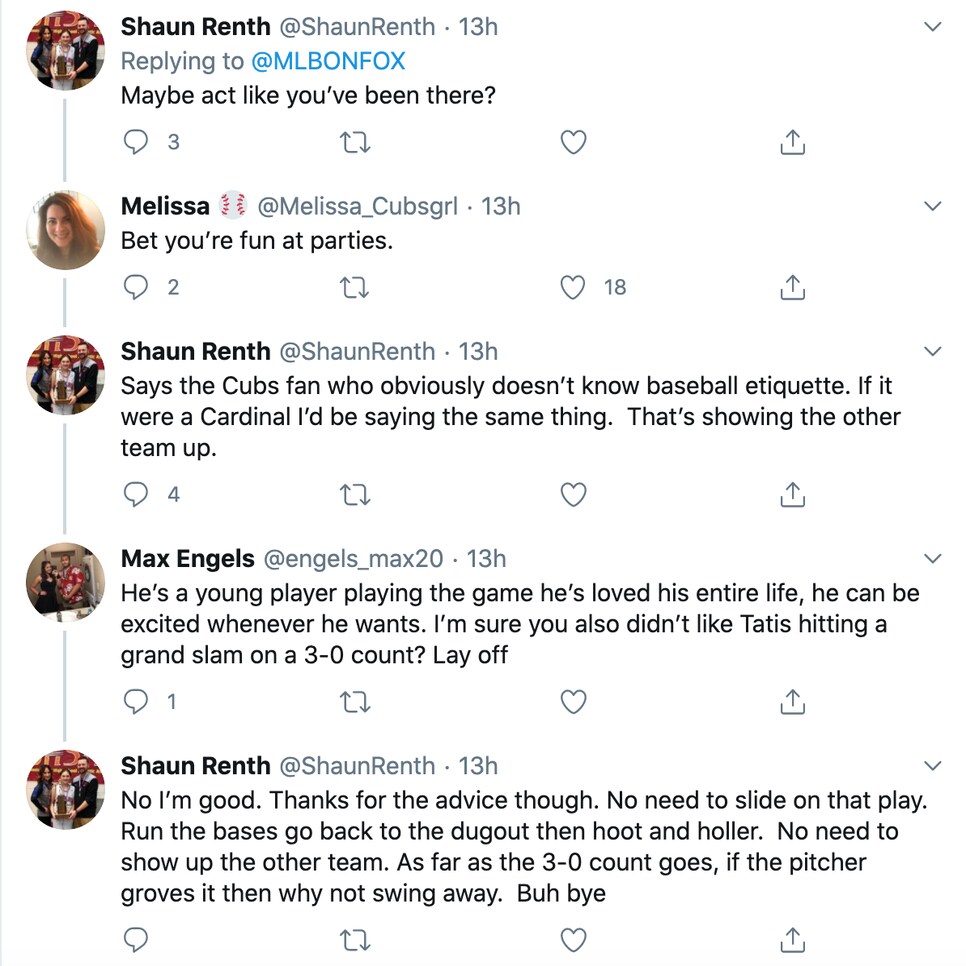 What unprecedented times we live in. Not only we do get a presidential election to enjoy this autumn—with its healthy exchange of differing ideas on how to best run our democracy playing out peaceably on Twitter, Fox News, and QAnon reddit—we also get this, the greatest baseball debate of our age: Should we let the kids play or euthanize them? Perhaps November holds the answer for that as well.