Be Right
Willy Wilcox praises fellow pro for 'the most masterful' T-12 finish he's ever seen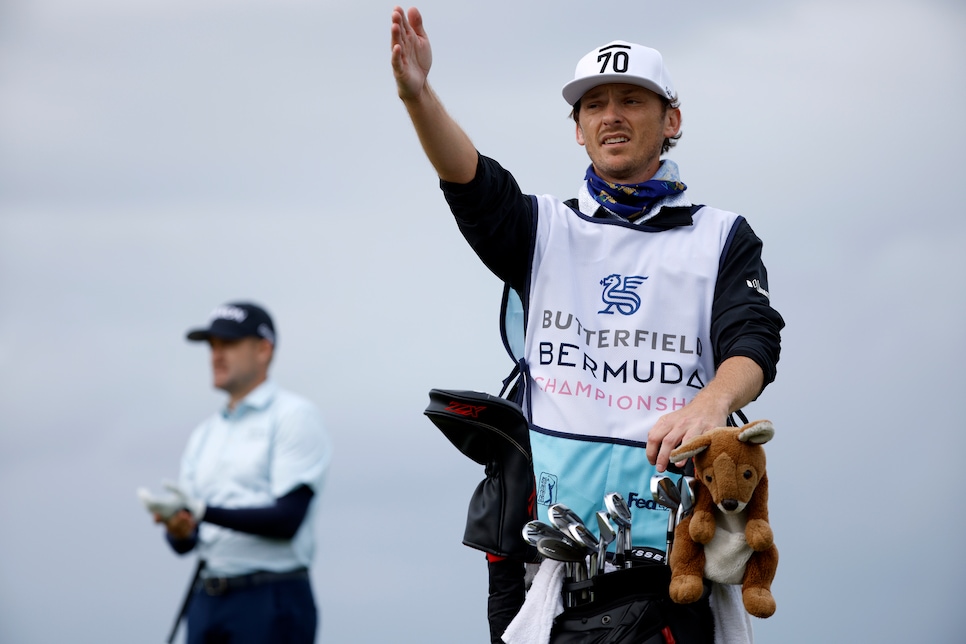 Just three months later, Wilcox appears to already be calling the comeback tour off, a decision he seemed at peace with during our discussion with him on this week's episode of "Be Right." Golf, as we know, has a way of bringing you back down to earth after a successful run rather quickly, which is exactly what happened to the former PGA Tour pro recently.
But Wilcox is not wasting time wallowing away over a few 75s, instead plotting his next career move, which could be caddying. In a few weeks, he's set to loop in the U.S. Amateur at Ridgewood Country Club for Ben Carr, a fifth-year senior from Georgia Southern whom Wilcox calls a "total stud." Carr recently tweeted out that he was looking for a caddie, and Wilcox jumped at the opportunity.
It won't be his first time on the bag in a high-level event. Last October, Wilcox caddied for his good friend Russell Knox in the Butterfield Bermuda Championship, where he got a front-row seat to a ho-hum T-12 finish from the Scotsman. Of course, as Wilcox knows all too well, not all T-12s are created equal.
"I thought I did a good job," Wilcox said with a laugh. "We finished [T-12] and he was in the hard wave. It was the most masterful performance. That's the thing about golf that's so crazy. He finished [T-12] in a wave of guys, maybe 70 guys, and like five guys made the cut in that wave, and it was the stripe-iest thing I've ever seen in my life. That's a 12th-place finish that nobody will ever remember, but I got to witness it and it was like -- he hit a 7-iron from 106 [yards] as hard as he physically could and it was just one of the best shots I've ever seen. And I was just like, man, it's so underrated what's happening right now."
Wilcox was gracious enough to give us 30 minutes of his time, where he also touched on his battle with addiciton, his upcoming book, the LIV Golf series (he's open to it) and his favorite Netflix documentaries. Please, have a listen to our full chat with this legendary ball-striker below: