The comeback kid
Walk-off albatross helps Willy Wilcox collect first win since getting sober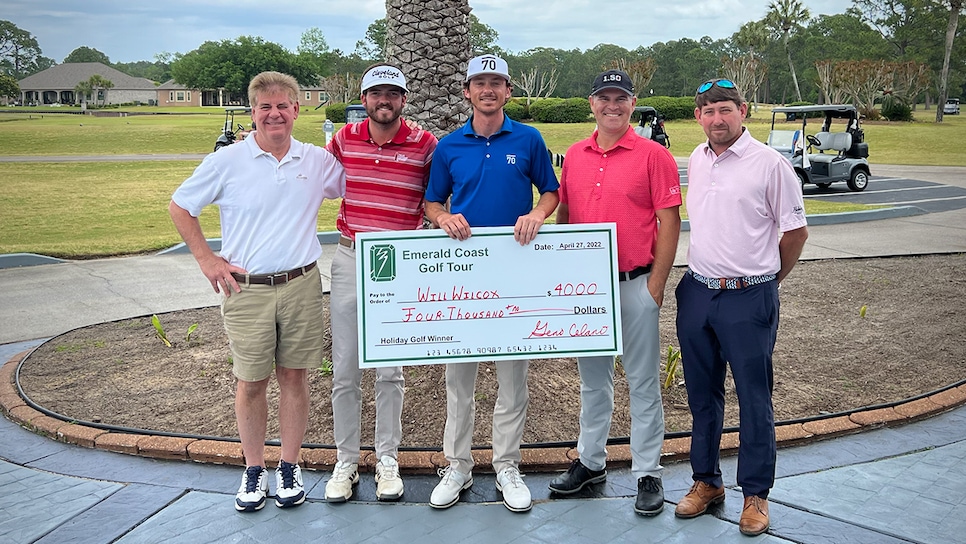 Willy Wilcox struggled with substance abuse for almost 20 years. A little more than two months ago he went to a treatment center to begin the hard work of turning his life around. Now he is beginning a new chapter in his professional golf journey. Wilcox has won more than $2.5 million on the PGA Tour, he has shot a 59 and he has won on the Korn Ferry Tour, and yet on Friday on the Emerald Coast Golf Tour, he pulled off the most important golf achievement of his life: He won a tournament sober.
The Emerald Coast Golf Tour is about as far away from the PGA Tour as a player can get, an obscure circuit played across the Southeast. There is no online scoring, the fields and purses are small, the courses non-descript. But none of that mattered, because Wilcox is a winner again. He did it on his own, without the "birdie pills" and the other drugs that fed his addiction.
And he did it in style. On the par-5 closing hole at Holiday Golf Club in Panama City, Fla., Wilcox was 190 yards out and under a tree. He decided on a 5-iron and hit a low punch that bounced toward the hole, rolling and rolling until it disappeared into the cup. "I've never had an albatross," Wilcox told me excitedly after the round. It capped a closing-round 64 that gave him a seven-stroke win over former Korn Ferry winner Michael Arnaud.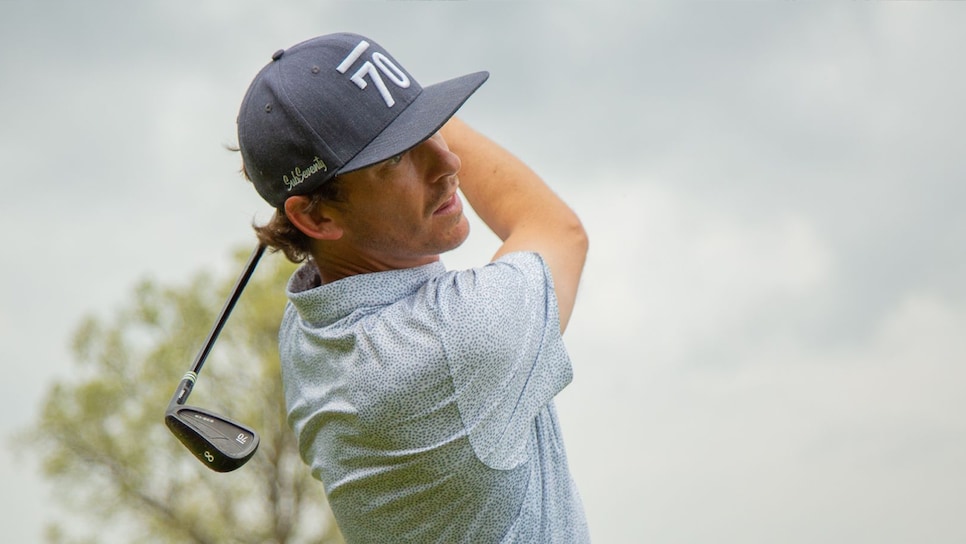 "Just holding a big check again means the world to me," Wilcox said, "and doing it sober means even more."
Wilcox made the turn with a five-stroke lead, but his tee shot on the 12th hole floated into a tree … and never came down. He would make double, and he followed that with a bogey at 13. Considering the circumstances, and that he was playing his first full event since walking off the course at a Korn Ferry event eight months ago, no one would have been surprised by a late collapse. Instead, Wilcox responded with birdies on 15 and 16, and then the albatross. He finished 17 under after opening with a bogey-free 67 and following that with a 68.
When Wilcox left that Korn Ferry event, he appeared done with golf and was in the grip of drug addiction. He was at rock bottom. "I didn't think I would ever play again, let alone win," he says.
The fight is far from over. Wilcox, 35, knows there will be tough times ahead as he battles to stay clean. But on Friday he accomplished something he can hold on to forever.