The King
Will Zalatoris tells funny story about why his mom had to take away a letter from Arnold Palmer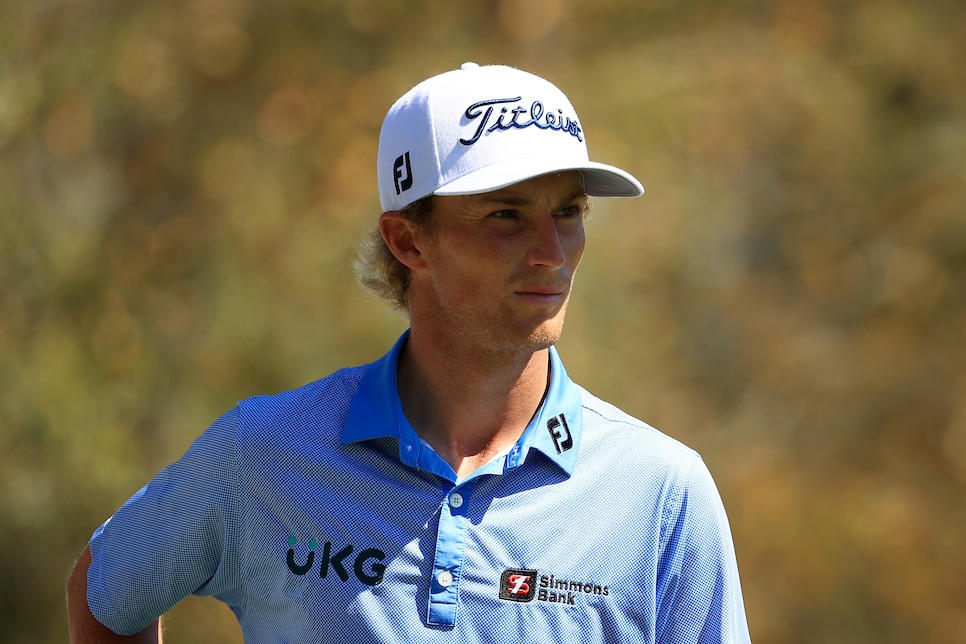 The Arnold Palmer stories flow like Arnold Palmers in the Bay Hill clubhouse each year when the PGA Tour comes to Orlando, and this year was no different with players from Rickie Fowler to Jordan Spieth regaling the media with tales of their brushes with The King. Sadly, Will Zalatoris, despite playing on the Arnold Palmer Scholarship at Wake Forest, never got to meet the man. But that doesn't mean he still doesn't have a good Arnold Palmer story to share.
Following a Friday 68 that moved him into contention heading into the weekend at the 2021 Arnold Palmer Invitational, Zalatoris talked about the time he received a letter from the sports legend—and why his mom decided to take it away.
"I was on a scholarship freshman year and I got a letter from him just saying, congrats on winning the U.S. Junior and best of luck at Wake," Zalatoris said. "And it's a typed-out letter, but he signed his signature on bottom. And I didn't know if it was like a copy or real and so I kind of put my thumb on the 'r' of Palmer to see if it was real and I took a little ink off. And my mom was like, 'You know what, I don't think you're going to have this until you have your own place.' "
We'll excuse Will for doubting if Palmer, known almost as much for his correspondence with fans as his on-course accomplishments—had personally signed the letter. After all, he's only 24 and was just starting his junior year at Wake when Palmer passed away.
Great call by Mrs. Z, though. Talk about a valuable keepsake. And now that Will has cracked the top 50 in the Official World Golf Ranking and has his own place, he's gotten this prized possession back. And framed?
"Oh, yes," he added. "Absolutely."
Good to hear, Will. You're learning.