The King
Rickie Fowler talking about the time he 'disappointed' Arnold Palmer will hit you in all the feels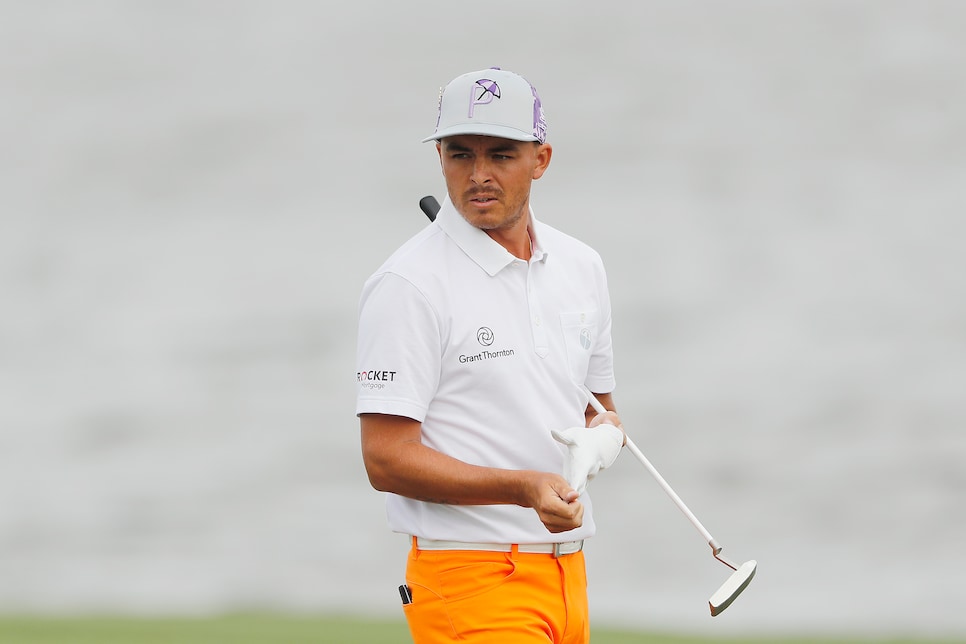 At some point, we've all heard that crushing phrase from one of our parents. "I'm not mad, I'm just disappointed." For some reason, "disappointed" is so gutting in those moments, because you feel like you've let them down.
Now, imagine hearing something similar from the legendary Arnold Palmer. This was the case for Rickie Fowler in 2016, when the five-time tour winner decided it'd be in his best interests to skip the Arnold Palmer Invitational, an event normally circled on his calendar.
That year, Fowler's plan was to play the Honda Classic and the WGC-Cadillac (now the WGC-Mexico/Workday) at Doral. After that, he wanted to take a month off, then play the Houston Open to get ready for the Masters the following week. That made the API a scheduling casualty.
"It was obviously a tough decision," Fowler said when relaying the story on Tuesday morning at Bay Hill. "It was all schedule related and how the schedule leading up to this event and after, it really wouldn't allow me to, at the time, not playing a bunch of events in a row, and being ready for Augusta, that was what led to the decision.
"So between myself and kind of a team around me, we just thought it would mean a lot if I at least made that announcement or discussed it and shared it with Arnold in person."
Being the world-class guy he is, Fowler made the drive to Orlando to break the bad news to the King, face-to-face. Not an easy task, as he soon found out.
"I mean, one of the hardest things I've ever had to do," he said. "It was like I was breaking up with a long-time girlfriend or something.
"He was a little bit in shock, but he understood."
While Palmer never used the word "disappointed," Fowler still knew a little part of him was. "It wasn't the best at the time, just because of how disappointed he was. Like I said, he did understand. But for me looking back, it was definitely something that is a memory that I'll always have."
Unfortunately, Palmer passed away later that year on Sept. 25, which makes this moment, as tough as it was at the time, that much more special for Fowler. Not surprisingly, he hasn't missed an API since.