Podcasts
Will Zalatoris reveals the situation that had him much more nervous than Masters Sunday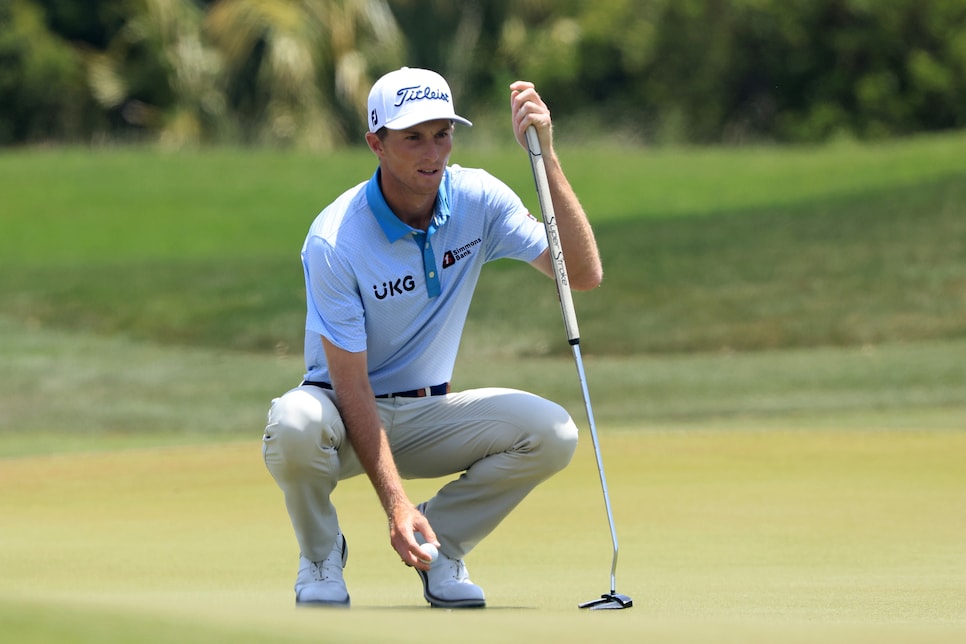 It's been a dream year-plus run for Will Zalatoris, who has had no problem handling the world's biggest golf tournaments despite the fact that, yes, he still has the boyish looks of Happy Gilmore's caddie. But there's one situation that really had him nervous. It just had nothing to do with being on the golf course.
The 24-year-old star joined this week's Golf Digest Be Right podcast to discuss his sudden rise as well as a certain plunge in his personal life. Less than two weeks after finishing runner-up to Hideki Matsuyama in his Masters debut, Zalatoris dropped down and popped the question to longtime girlfriend Caitlin Sellers.
Turns out, the stress level caused by the latter experience was no comparison.
"I will tell you right now I was more nervous on one knee than I was on 18 at Augusta, there's no question about that," said Zalatoris, who appeared on behalf of Gillette. "I don't even know what I said. I know I didn't say what I was trying to say, I know I didn't say it in the right order, but she said, 'Yes,' so that's all that matters."
Zalatoris' playing career was thrown out of order as well after COVID-19 caused the Korn Ferry Tour, where he was the leading money winner in 2020, to extend its season through 2021. But through taking advantage of sponsor exemptions—and finishing top 10 in three majors—the Wake Forest product has earned a special temporary membership on the PGA Tour.
"Six months ago, I thought I was going to have another year on the Korn Ferry Tour and next thing you know, it's the Monday after the Masters and I'm disappointed that I missed out by one," Zalatoris said. "So keep sticking to the process as much as I hate that old cliché, but it's gotten me here and hopefully we keep on plugging."
Zalatoris discussed how his schedule has changed, the DECADE on-course strategy he uses, his thoughts on potentially making the Ryder Cup, and more. Plus, we have our usual picks for this week's PGA Tour event, the Palmetto Championship. Please have a listen: