Can't Stop, Won't Stop
Will Zalatoris gets engaged, continues epic life run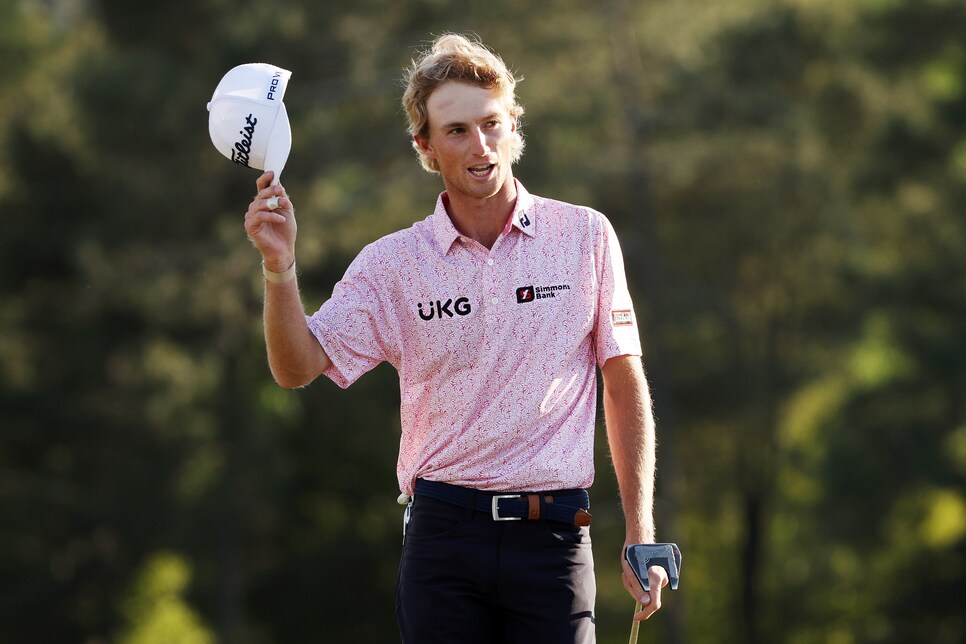 Over the last sixth months, Will Zalatoris has been dominating life, most recently with an impressive runner-up finish in his first career Masters earlier this month. Somehow, he pulled off an even more impressive feat over the weekend, one that had little to do with golf.
Zalatoris, 24, proposed to his longtime girlfriend Caitlin Sellers, a fellow Wake Forest Demon Deacon. Sellers said yes, obviously. "Best day of my life. I love you," wrote Zalatoris on Instagram. This guy is on such a heater he may actually be on fire:
Zalatoris first posted a picture of he and Sellers together in December of 2018, the year he turned professional. The two met at Wake Forest, where Zalatoris skipped his senior season:
Sellers, unlike Zalatoris, graduated from Wake Forest and then got her Masters degree from the University of Texas. Zalatoris congratulated her on his Instagram page in May have 2019, jokingly saying that they now have two degrees between the two of them:
Outside of a few more pictures posted by Zalatoris, Sellers, who is 25, keeps a relaitvely low profile. That could prove to be difficult to do if Zalatoris continues his meteoric rise in the golf world.
Anyway, congrats to the happy couple. Now, all Willy Z needs is a PGA Tour victory to complete this epic stretch of life he's on right now.