News
Will Tiger Woods win in 2018? Will he play in the Ryder Cup? The Tiger prop bet market starts to crank up again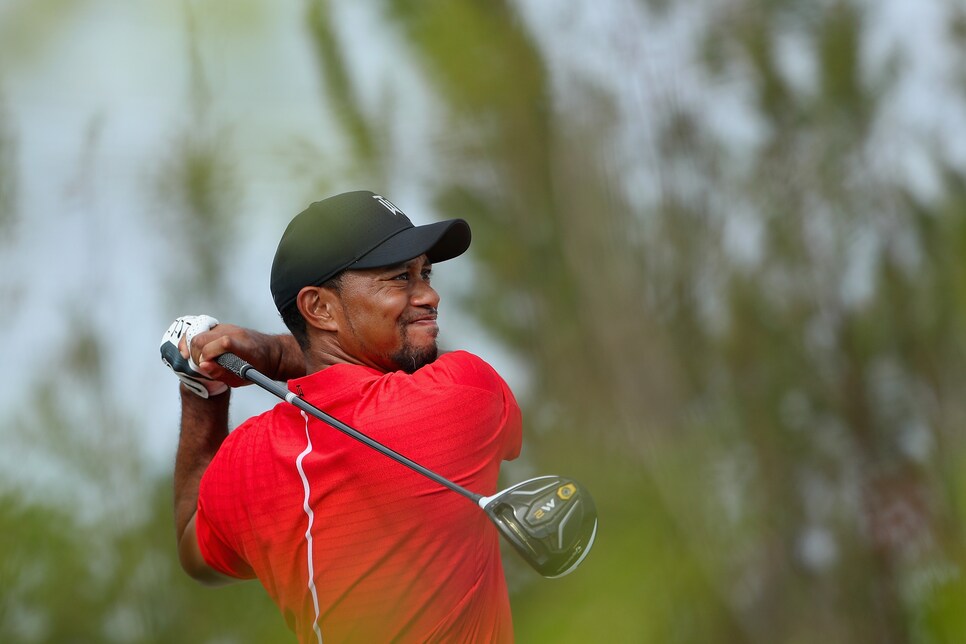 -- Have a top 10 (including ties) at a major: 11/8
-- Have a top 5 (including ties) at a major: 9/2
-- Win a PGA Tour event in 2017-18: 8/1
-- Win a major in 2018: 25/1
-- Make the cut in all four majors in 2018: 16/1
-- Play in the 2018 Ryder Cup: 16/1
-- Win his first PGA Tour event of 2017-18: 50/1
-- Win two or more PGA Tour events in 2017-18: 50/1
Obviously, the days of Woods being a straight-up bet against the field are long gone. The last of Woods' 79 career PGA Tour titles came at the 2013 WGC-Bridgestone Invitational. The last of his 14 majors came at the 2008 U.S. Open.
Woods, who will turn 42 Dec. 30, underwent a fourth back surgery in April. He has played just seven competitive rounds (four of those coming at last year's Hero World Challenge) in the past two years. In other words, bettor beware.
But if we had to make one wager, we'd roll with the Ryder Cup bet. Even if Woods, an assistant captain at the 2016 Ryder Cup and 2017 Presidents Cup, is slow to come back, he probably wouldn't have to show that much to earn a captain's pick for France next fall from his buddy Jim Furyk. However, that assumes Woods is still feeling good a year from now and that he doesn't have any more health setbacks. Based on recent history, that's a risky proposition in its own right.