News
Let's project when Tiger Woods will make his return to golf
It is inevitable when hearing that Tiger Woods has been cleared by doctors to resume full practice to start thinking about when we might actually see him play competitive golf again. Is this dangerously premature seeing how he hasn't played a tournament in eight months? Sure. Didn't his agent Mark Steinberg just say that the 14-time major champion would take things slow as a precaution? Maybe.
But in the event Woods' practice goes better than expected, he starts getting restless, and decides he's ready to take on all comers, we might as well consider some of his options.
Option 1: Shriners Hospitals for Children Open, Las Vegas, Nov. 2-5.
Odds of this happening: Slimmer than Charles Howell III on a juice diet.
Woods will have presumably only been practicing for a couple of weeks, and there will be plenty of rust to contend with. On the plus side, this is an event he won way back in 1996, and he might be motivated to reprise this photo.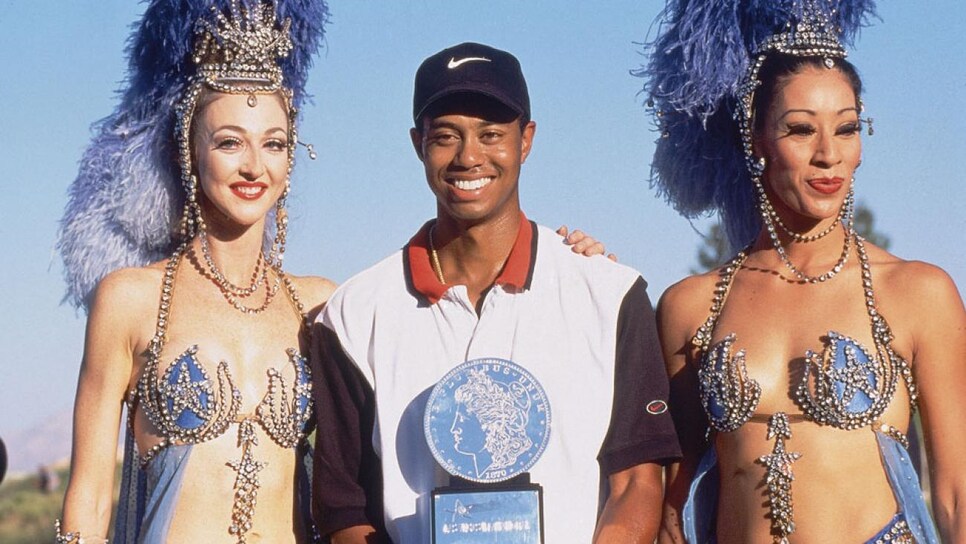 Option 2: Hero World Challenge, Bahamas, Nov. 30-Dec. 3
Odds of this happening: About as likely as a reunion with Stevie.
It still feels really early, and right now, Woods isn't on the field list (which consists of only 18 players, by the way). Then again, this is HIS event, there's no cut, and even if he chops away around to a 72-hole total of 10-over par, he'd still be guaranteed a top 20.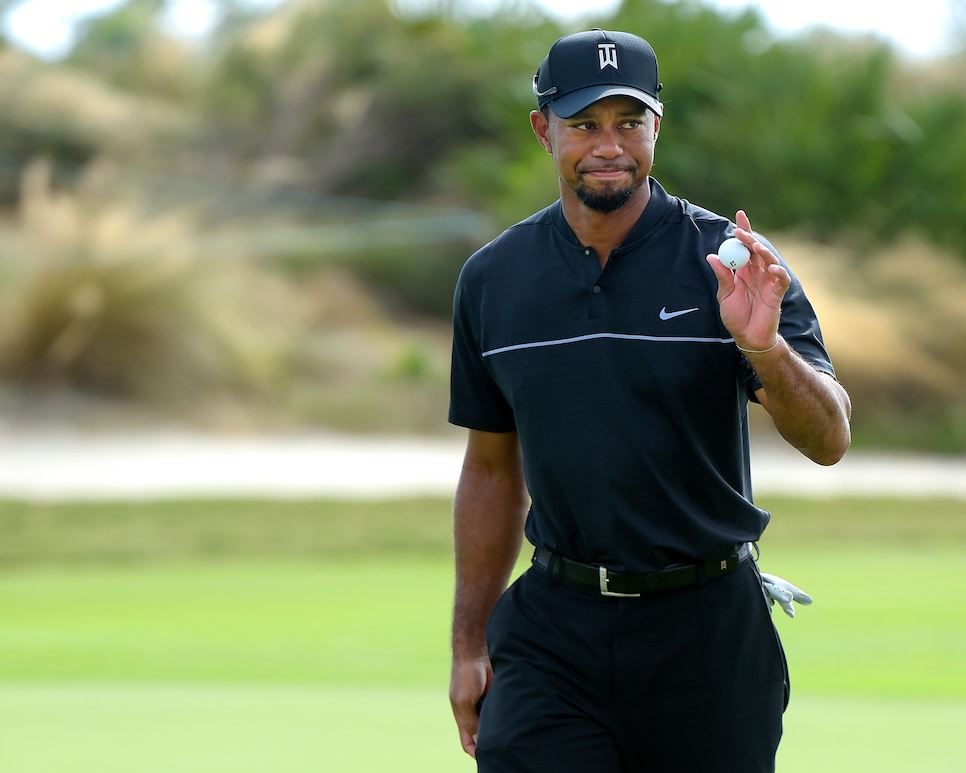 Option 3: Farmers Insurance Open, San Diego, Jan. 25-28
Odds of this happening: Crazier things have happened.
There's a level of comfort at Torrey Pines for Woods, where he's won seven times as a pro, including the 2008 U.S. Open. But that record can also be a deterrent seeing how it elicits unreasonable comparisons to his former self. This happened last year, when Woods played his only two official rounds on the PGA Tour and missed the cut by a mile.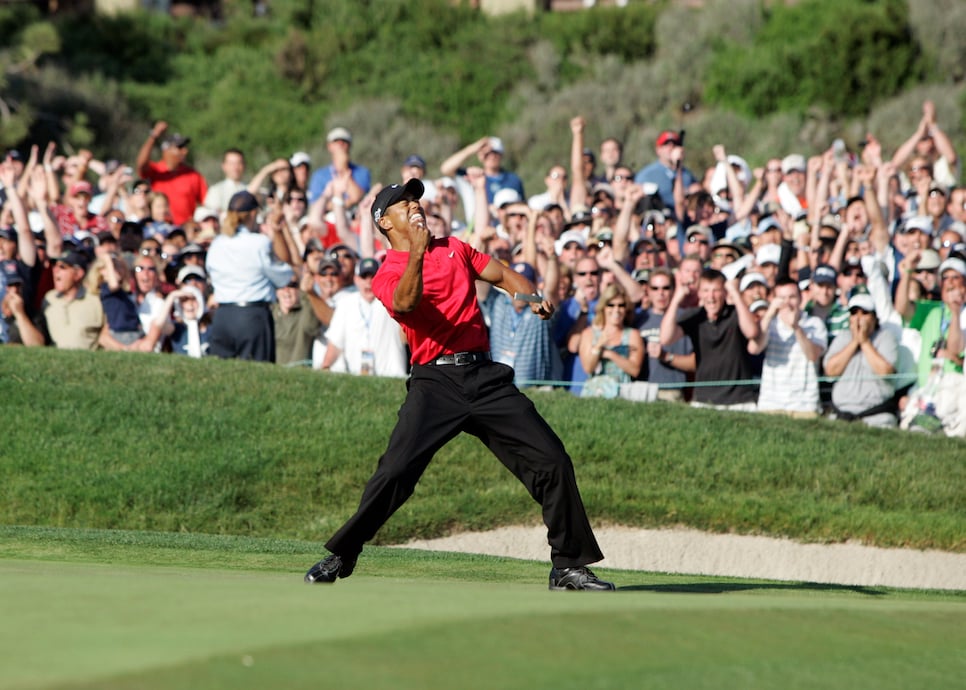 Option 4: Genesis Open, Pacific Palisades, Calif. Feb. 15-18
Odds of this happening: Pretty good, actually.
Although storied Riviera is one of the few classic venues where Woods has never won, his TGR Live ventures operates the tournament and it benefits the Tiger Woods Foundation, so it's fair to say the tournament would enjoy the boost of the host teeing it up. Fittingly, this is also the site where Woods played his first PGA Tour event, in 1992 at age 16.
Option 5: The Honda Classic, Palm Beach Gardens, Fla., Feb. 22-25, 2018
Odds of this happening: Less likely.
On one hand, it's a home game for Woods, and he's won here as well, so one could see why PGA National might be appealing. The reason it wouldn't be appealing? It's consistently among the toughest courses on the PGA Tour, with enough looming water to perhaps send shivers down Woods' recently-fused back.
Option 6: Arnold Palmer Invitational, Orlando, Fla., March 15-18, 2018
Odds of this happening: Marginally decent.
Bay Hill too has been kind to Woods, where he's won eight times, so there are many of the inherent benefits and drawbacks he'd also face at Torrey Pines. Working in the tournament's favor is it's a manageable five months away, and it will be a chance to honor the memory of the tournament's late namesake.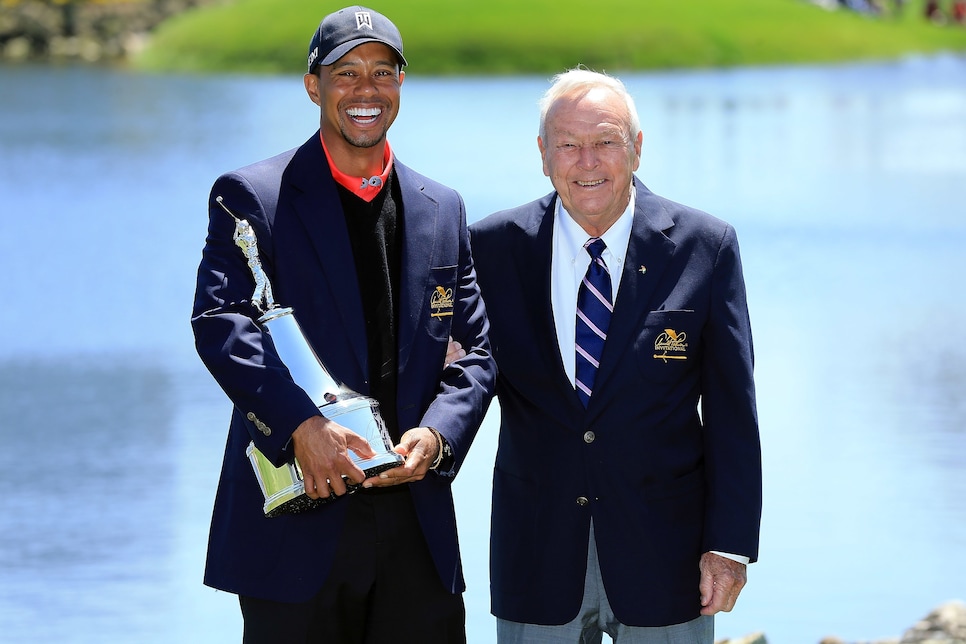 Option 7: The Masters, Augusta, Ga., April 5-8, 2018
Odds of this happening: Also decent, if ill-advised.
One would think that if Woods was in good enough shape play the Masters, he would also be well enough to get a tune-up in at an event like Bay Hill first. Strangely, though, Woods has taken this route before. In 2010, he opted for Augusta to be the site of his return to golf after a self-imposed exile in the wake of his sex scandal. Even as recently as 2015, Woods missed two months due to injury and decided to make the Masters the site of his return. It might not be the most prudent way to prepare for a major championship, but Woods has proven he's not afraid to jump in cold.