PGA Tour
Why Wyndham Clark enjoyed his first round as a major champion so much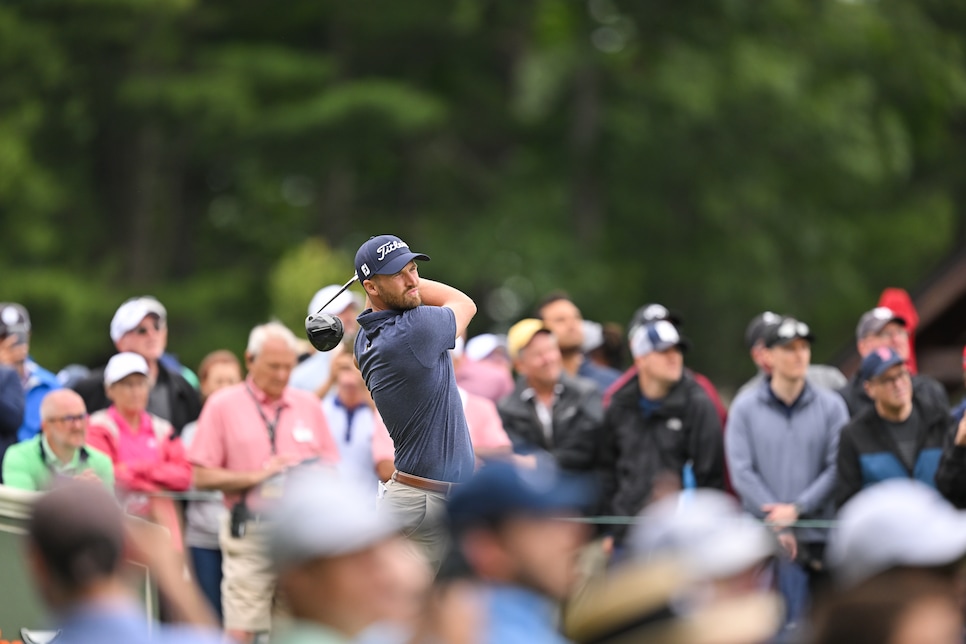 CROMWELL, Conn. — On a day of low scoring, you have to scroll pretty far down the leaderboard to find the name Wyndham Clark. But good luck finding anyone in the field who flashed more smiles during the first round of the Travelers Championship.
Just four days following his U.S. Open victory at Los Angeles Country Club, Clark was on the East Coast teeing it up at TPC River Highlands. And it didn't take long for him to feel different than he has during any other tournament of his career.
"I definitely was a little less stressed or anxious today than I think I normally would be to start a tournament," Clark said. "I was more relaxed. I didn't have much expectations, which was really nice. And then obviously the fan interaction was great. We went off early, which normally when I'm going off on a Thursday that early there is hardly any fans watching me and there as of decent amount, so that was kind of nice."
Clark was announced as the "U.S. Open champion" before beginning his round bright and early at 7:35 a.m. on the 10th tee along with Justin Thomas and Max Homa. He took some playful ribbing from Thomas, but received plenty of crowd support throughout the day on his way to a solid opening-round two--under 68.
"Every hole they were saying 'The champ's here,' and 'Congrats,'" Clark said of the fans. People know my name now, which is nice. Four or five years ago they didn't know who I am. So it's been an amazing day."
Since holding off Rory McIlroy to win the U.S. Open on Sunday it's been a bit of a whirlwind. Clark says he's been amazed by some of the "influential" people he's received calls and texts from, and his media tour of New York City included stops at the "Today" show and "Good Morning America" earlier in the week. He admitted he "hardly had any prep" for this week. So little, in fact, he forgot to tweak his 4-iron that gave him problems at LACC.
He hit his worst shot with that club on Thursday, his shot on the par-3 fifth hole clanked off a teenager's head. But like he did at LACC time and time again, Clark scrambled for par.
"I had an incredible up and down, so I think he probably saved me," said Clark, who finished the morning wave six shots behind early leader Keegan Bradley. "So whatever his name is, thank you."
Clark says his competitive drive has him wanting to do well, but you can't blame him if deep down he's treating this week's tournament as a bonus. In addition to the U.S. Open, Clark won another designated event at the Wells Fargo Championship last month, bringing his winnings over the past six weeks to $7.6 million after earning only $2.6 million over the previous six years.
"No, hasn't hit me yet," Clark said. "I'm still kind of on the high. I'm sure as the week goes on it might hit me, but fortunately I have two week off after this to get refreshed and ready for the rest of the year."
In the meantime, Clark is still in this tournament at two under after Day 1. And he's still enjoying his victory lap.