News
Why "The Match" between Tiger Woods and Phil Mickelson will likely have a weird vibe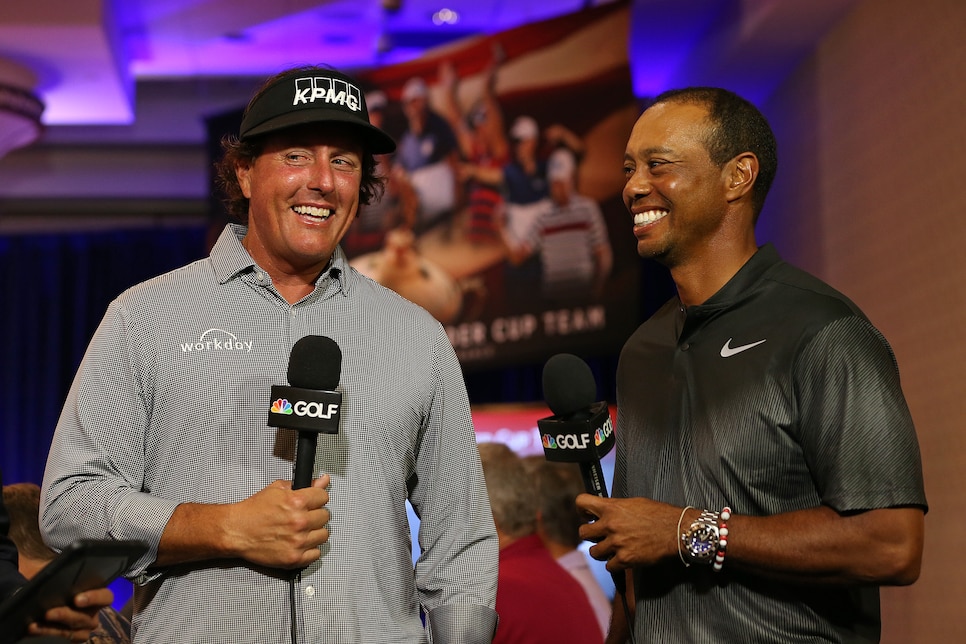 Instead, "a small gathering of sponsors and VIPs will be given access" to the course, according to the report, which also says the event will take place during the day. Originally, Mickelson had promised a "prime-time" meeting.
While this news may disappoint some, it makes sense from a logistical perspective. It's one thing to put on a made-for-TV event, but it's another to provide security and everything else needed to handle thousands of fans.
The Match is also still getting the HBO 24/7 treatment leading up to the match. We're guessing that will involve plenty of shots of Tiger in the gym and Phil navigating Krispy Kreme drive-thrus.
Although both Woods and Mickelson struggled at the Ryder Cup, Tiger's recent better PGA Tour play, including his win at the Tour Championship, has made him a heavy (-220) favorite against Mickelson.