The Loop
Why the Atlanta Hawks will be one of the NBA's most fun teams to watch (HINT: Trae Young)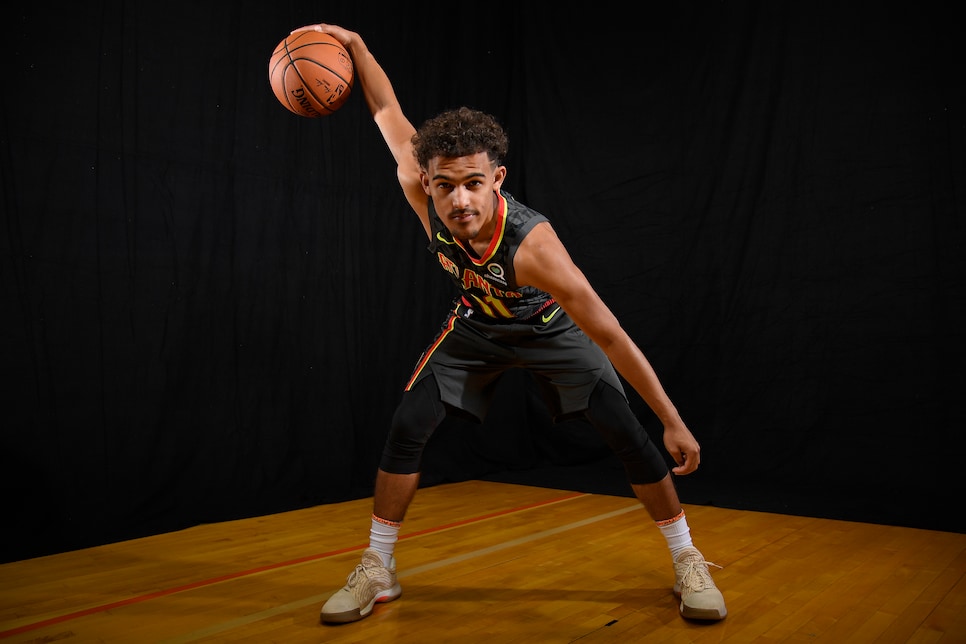 Someday, there may be books written about the NBA draft night trade that resulted in 5th pick Trae Young going to Atlanta and 3rd pick Luka Doncic winding up in Dallas. The general consensus is that the Mavericks wound up with the better player, a versatile European player who will emerge as the face of the team with Dirk Nowitzki in his final season. But Young, who is often compared to two-time NBA MVP Stephen Curry, has a chance to be something special as well. And at the very least, there's no chance he won't be one of the league's most entertaining players.
Young proved that in a Wednesday night preseason game against the San Antonio Spurs. With the game tied at 127 in the closing seconds, he launched a Curry-esque rainbow from over 30 feet and drilled it. Look at this RANGE!
The flashy Young, who put up video game numbers (27.4 points per game and 8.7 assists per game) in his only year at Oklahoma, finished with 22 points, seven assists and only one turnover. But he's not the only reason the Hawks will be worth keeping an eye on if you have NBA League Pass. This team also features the GOAT dunker Vince Carter, who at 41 is more than twice Young's age. Also in Atlanta? Jeremy Lin. Vinsanity AND Linsanity? Sign me up.
Then there's John Collins, who will probably lead the league in highlight-reel dunks by a power forward. Collins isn't a big defensive guy (I know because I followed him closely during his two years at my alma mater, Wake Forest), but what's more fun that watching stuff like this?
And any team with Kent Bazemore is going to have strong bench celebrations:
Unfortunately, the fun doesn't look like it's going to equate to a lot of success. According to Westgate Las Vegas Superbook, the Hawks have the lowest over/under wins total on the board at 22.5. That's 3.5 games lower than the next-worst Sacramento Kings. Woof. Meanwhile, Doncic's Mavs are projected to win 35.
OK, so Trae and the Hawks aren't winning a title anytime soon. And maybe the Mavs got the better of that blockbuster swap. But when it comes to the over/under of highlights, the Hawks are a beautifully constructed powerhouse.