News
Why Marc Leishman mows his yard every day when he's home (No, really)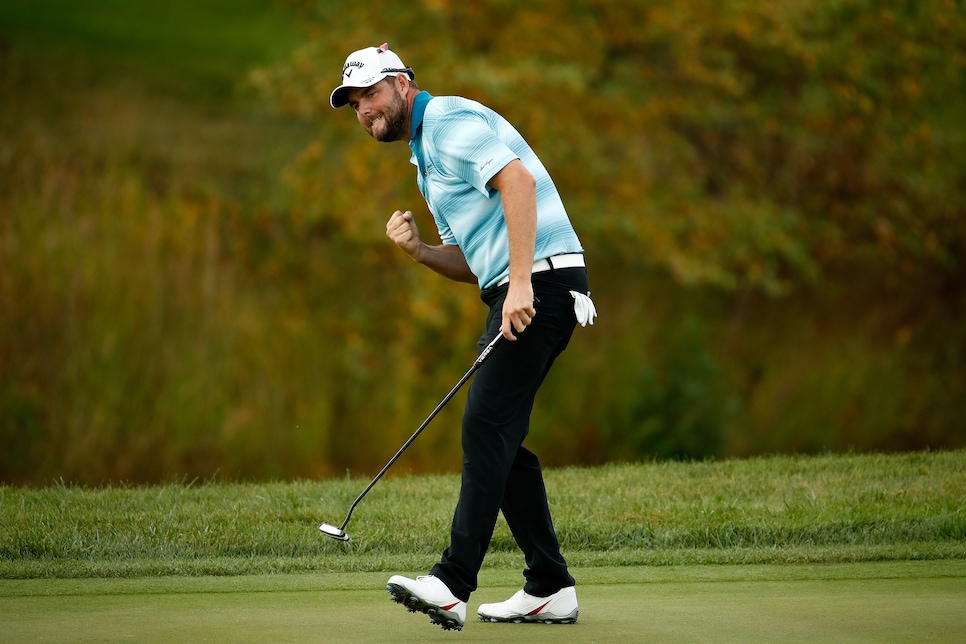 And yet, who are we to question Leishman? After his five-shot win at the BMW Championship, the Aussie is in great position to win the FedEx Cup at this week's Tour Championship. And at his post-tournament presser, Leishman opened up about his unusual habit of mowing his backyard every day. You read that right: Every day. Here was the exchange he had with a reporter:
Q. Sorry to bring this up one more time, but Audrey (Leishman's wife) said you're rather obsessed with the backyards, sometimes mowing it twice a day. Surely you're not into -- the actual mowing? There's got to be some kind of stress. What is it?
MARC LEISHMAN: It's definitely stress relief for me. It's very rare I'm out twice a day (laughter). Yeah, every day I'm out when I'm home. Neighbors think I'm crazy.
But getting out there -- and it's a bit of a workout for me. I'm not -- I'm not a gym rat at all. I haven't ran in about ten years. But I do try to stay somewhat healthy and in shape but that is like a little work out -- it's probably 150, 200-pound mower I'm pushing. Good workout. Yeah, stress relief, I guess.
Q. You think a lot out there?
MARC LEISHMAN: Going in my nothing box in my head. I think about nothing.
MARC LEISHMAN: It's great. There's a comedian that has a thing and talks about men's brains and all men have a nothing box in their heads. That gets me into my nothing box.
So there you have it. It's certainly unorthodox, but Marc Leishman uses a lawnmower for both mental ("Nothing box" is a fantastic phrase) and physical exercise. And he's now the 15th-ranked golfer in the world. Think about that the next time you have to cut your grass.