Why is chief executive Keith Pelley monitoring the European Tour's website?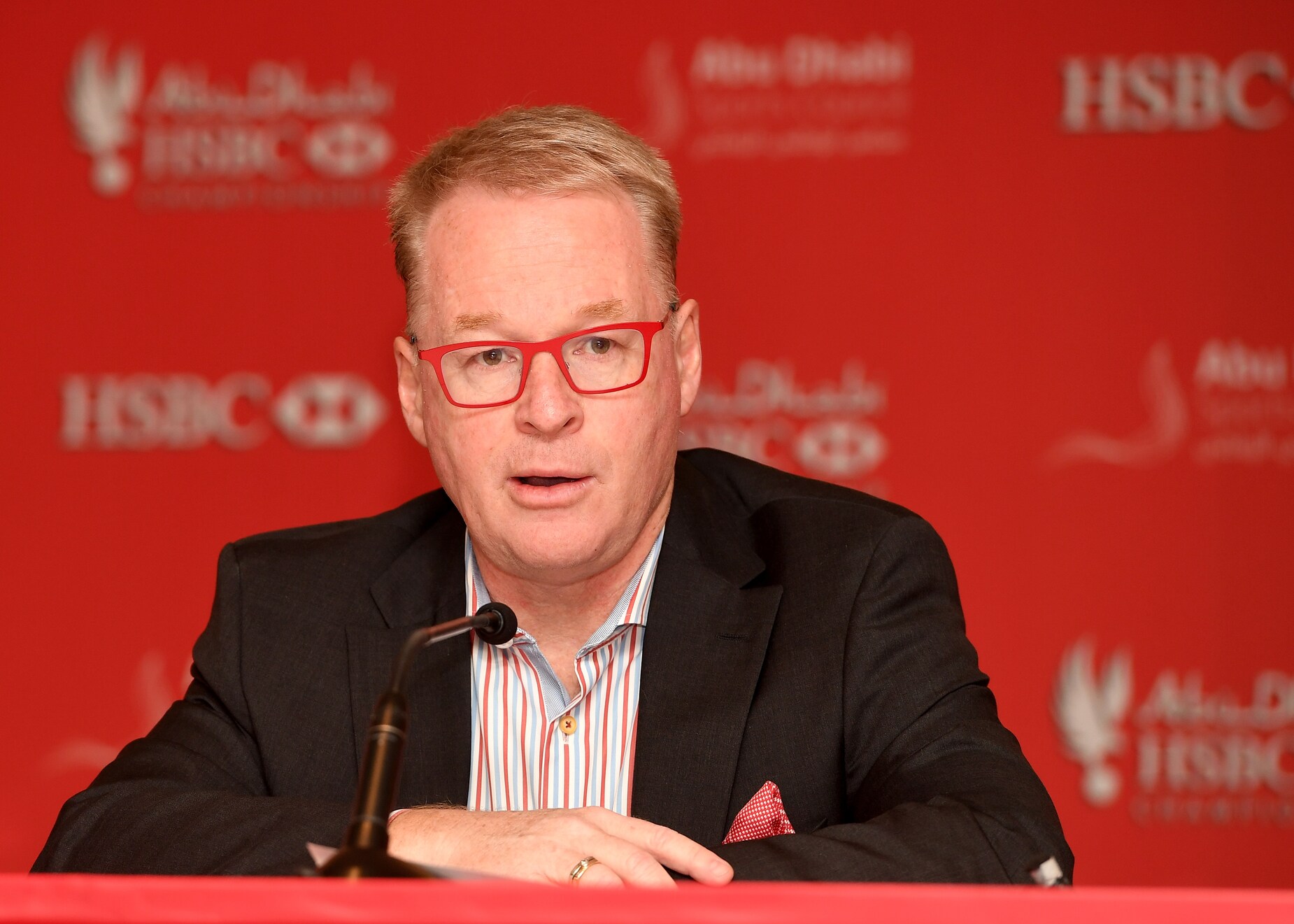 94089571
ABU DHABI, UNITED ARAB EMIRATES - JANUARY 18: European Tour, Chief Executive, Keith Pelley talking to the media during the pro-am event prior to the Abu Dhabi HSBC Championship at Abu Dhabi Golf Club on January 18, 2017 in Abu Dhabi, United Arab Emirates. (Photo by Ross Kinnaird/Getty Images)
European Tour chief executive Keith Pelley is known for being hands-on, but this might be a little much. On Monday Pelley issued an open letter on the tour's website noting his frustration with the tour's website and app and that, for now, the tour was going back to its old design.
"I have been disappointed with the functionality of our new platforms since they were relaunched and I completely understand the frustration many of you have shared with us," Pelley wrote. "I was hopeful the technical issues we faced were behind us, but having monitored our website and app closely they are clearly not, which is why we have taken action."
Now, it wouldn't have taken a genius to realize the new version of the tour's website and app, updated earlier in the summer were in need of a mulligan. But for Pelley to take the step of addressing his tour's fan base directly is a reflection of his continuing desire to interact with the people he needs to connect with in order for the European Tour to be successful.
Pelley, who has spoken several times about the need for consumers to engage with the European Tour's brand and the need to adapt to an ever-changing consumer base, has implemented a number of changes to the tour since taking over in 2015. Among them include implementing non-traditional initiatives such as walk-up music as players go off the first tee, media moves such as The Awkward Reporter and even drastic changes to competition such as the Golf Sixes, where two-man teams representing 16 countries played a number of six-hole matches in various formats under the looming presence of a 40-second shot clock.
As for the website and app, Pelley continued, "I apologize for the disruption this has caused to your enjoyment of the European Tour through our digital platforms and rest assured we will do things differently in the next phase of our development."
Given his track record, we can bank on that.
You are using an unsupported version of Internet Explorer. Please upgrade to Internet Explorer 11 or use a different web browser.