Golf Business
Why golf fans are going to see a lot more World Long Drive—and Bryson DeChambeau—in 2023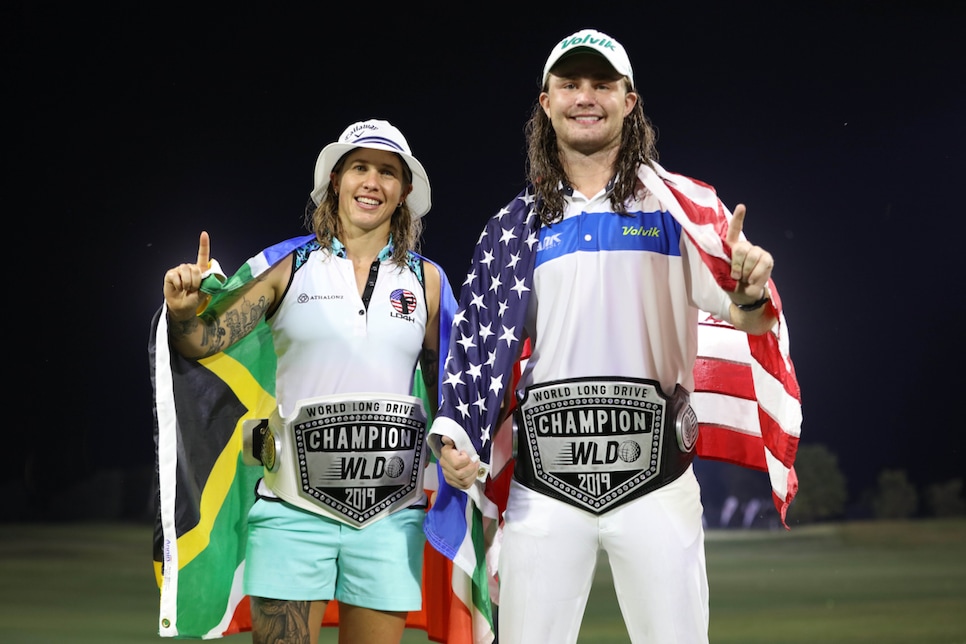 The biggest hitters in the golf world are about to get a much bigger stage starting in 2023.
The sport of long driving got a big boost with Thursday's announcement that GF Sports & Entertainment has acquired both World Long Drive and the Pro Long Drivers Association. The move also includes a deal with NBC Sports to air events on Golf Channel.
In other words, golf fans are going to see a lot more long drive competitions this year. And Bryson DeChambeau, a major champion whose presence in the sport no doubt played a major role in Thursday's news.
"World Long Drive is exciting, challenging and fun," DeChambeau said in the press release. "I started long drive to increase my swing speed and then I got addicted to hitting it farther and farther. I'm looking forward to qualifying for Atlanta and competing on a national stage in 2023."
DeChambeau, the 2020 U.S. Open winner who left the PGA Tour for LIV Golf last year, surprised many by getting into professional long drive at the end of 2021. Then he nearly shocked the long drive world when he almost won the 2022 PLDA World Championship in October, losing to Martin Borgmeier in the finals.
Thursday's move means the sport's two main factions are fully united, yielding a record $1.1 million prize purse and a schedule of 12 events, culminating with the WLD Championship Oct. 18-22 in Atlanta. Ten of those events will be televised on Golf Channel, which previously owned the World Long Drive Association and aired events until 2020.
"To say I am thrilled for World Long Drive to be returning to television is an understatement," said two-time world champ and current World No. 1 Kyle Berkshire. "The sport and its athletes deserve to be showcased on this platform, and I am excited for all of us to deliver many memorable moments and storylines to the viewers over the years to come."