News
Who's got the best chance of winning the FedEx Cup? Breaking down the top contenders
After 46 tournaments, 174 days of competition, 35 champions and thousands of strokes, we're down to 30 players and four days to decide who'll take home the FedEx Cup title. To the PGA Tour's credit, there should be plenty of drama at this week's finale, the Tour Championship at East Lake, with literally everyone in the field having a shot at the $10 million bonus for the season-long honor.
Mind you, some players have better chances than others (sorry, Jason Dufner. In sorting through the potential scenarios that can play out this weekend, we've identified seven individuals who've got the best chances of claiming the FedEx Cup. Our list mixes in objective truths—if you're in the top five in the points standings entering East Lake and you win the Tour Championship, the FedEx Cup is also yours, guaranteed—with a little bit of CSI-style sleuthing for outsiders who could be ready to strike.
Without further ado, here are the seven guys we think are the most likely to shake PGA Tour commissioner Jay Monahan's hand as the newly-crowned FedEx Cup champion:
Jordan Spieth
FedEx Cup ranking: 1 (2,000 points)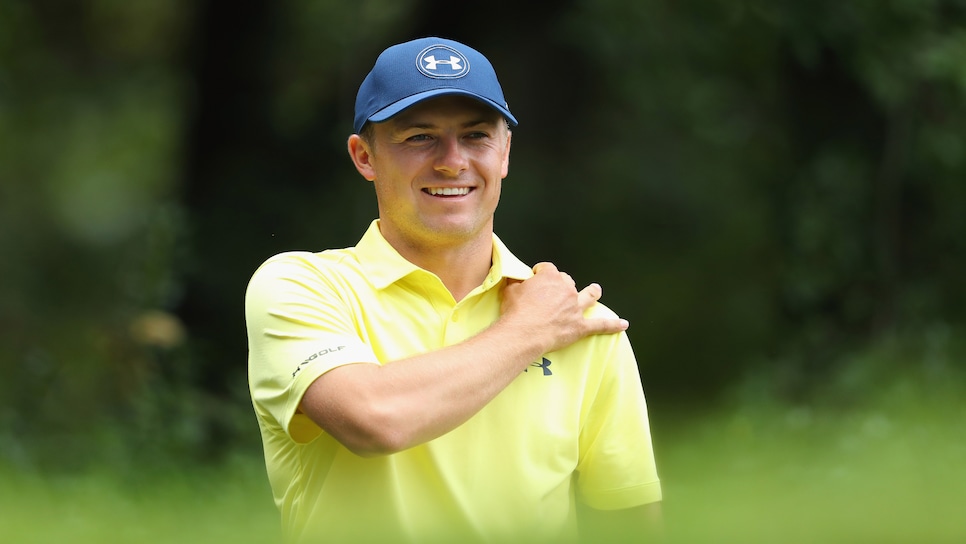 Warren Little/Getty Images
Of course, it helps that Spieth has the easiest path to winning the title. A win at the Tour Championship clinches it, and even a top-five finish gives him a decent chance of wrapping it up. (He can actually finish as low as 29th and still mathematically win it.) What you can't ignore is that Spieth is one of three players with top-10 showings in the three previous Playoff events. Oh, and he's won this thing before, capping his magical 2015 season with a win at East Lake and the FedEx Cup. At just 24, he'd join Tiger as only the second player to win the season-long honor more than once, and he needs to pull this off to have any shot at player-of-the-year honors. Long story short, Spieth has lots of motivation to get this done.
Justin Thomas
FedEx Cup ranking: 2 (1,800 points)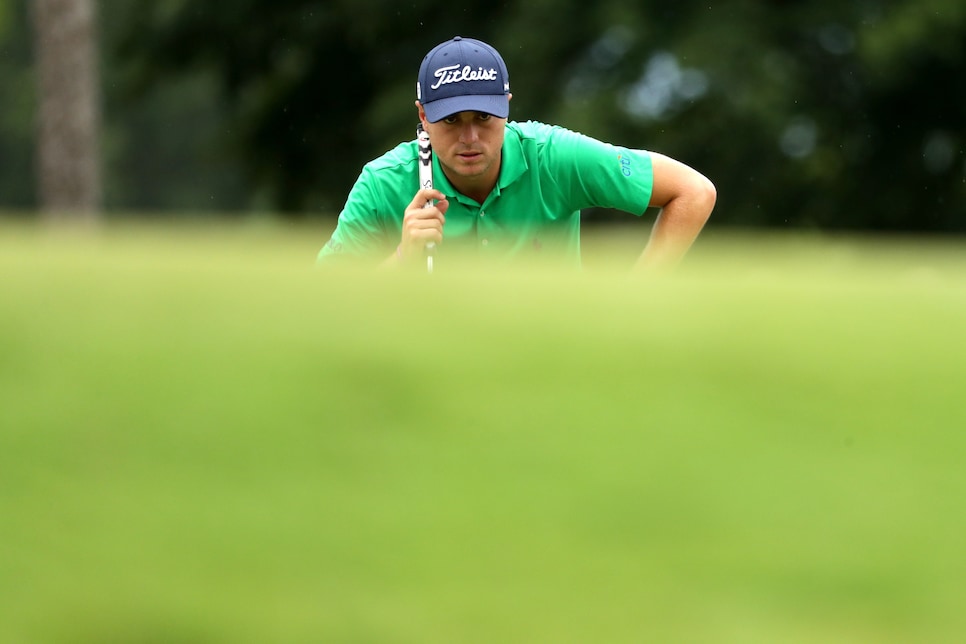 Streeter Lecka/Getty Images
Fun fact: Thomas has never been worse than fourth in the FedEx Cup points standings the entirety of the 2016-'17 season. If not for his T-47 finish last week at the BMW Championship, his first performance outside the top six since his PGA Championship win, we'd have both feet firmly planted on the Thomas bandwagon. Despite the hiccup, it's hard to look past his fantastic play down the stretch this summer. A T-6 showing at East Lake last year bodes well for the 24-year-old who has a reasonable chance of winning with even a top-three performance this week.
Dustin Johnson
FedEx Cup ranking: 3 (1,600 points)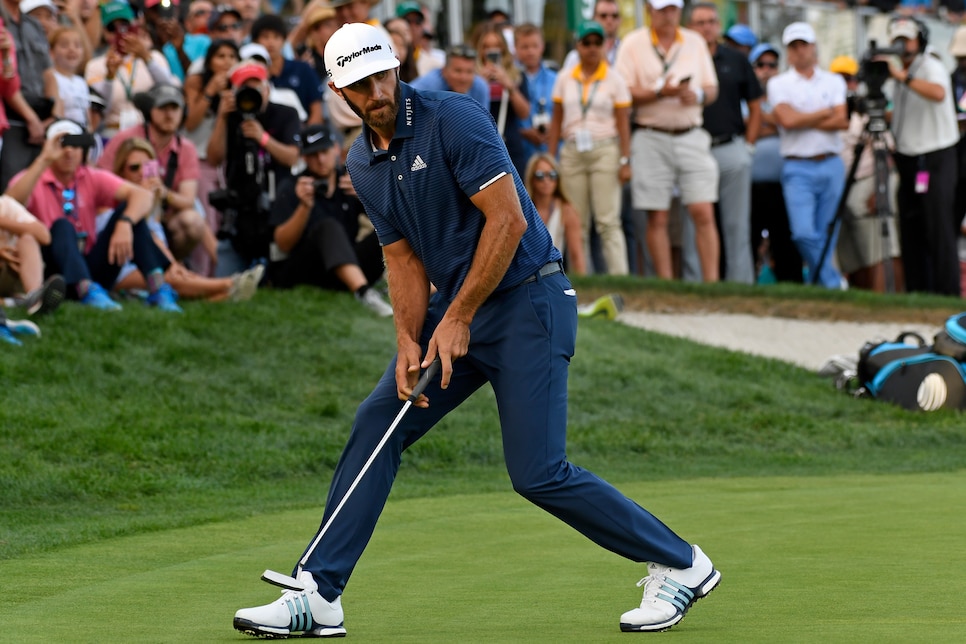 This is D.J.'s eighth Tour Championship appearance in the last nine years. Taking out 2014, when he did not play, he has finished T-10, fifth, T-5 and T-6 in his four starts since 2012. Such stats are all well and good, but even sitting in third place in the points standings entering the week, Johnson has to have a T-4 finish or better at East Lake to have a shot at the Cup title. Everyone remembers the bomb of a drive he hit to win The Northern Trust in a playoff last month, but it was clutch putting that earned him that title. He needs to find that short-game magic again this week if the 33-year-old World No. 1 has thoughts of salvaging an otherwise disappointing year.
Marc Leishman
FedEx Cup ranking: 4 (1,440 points)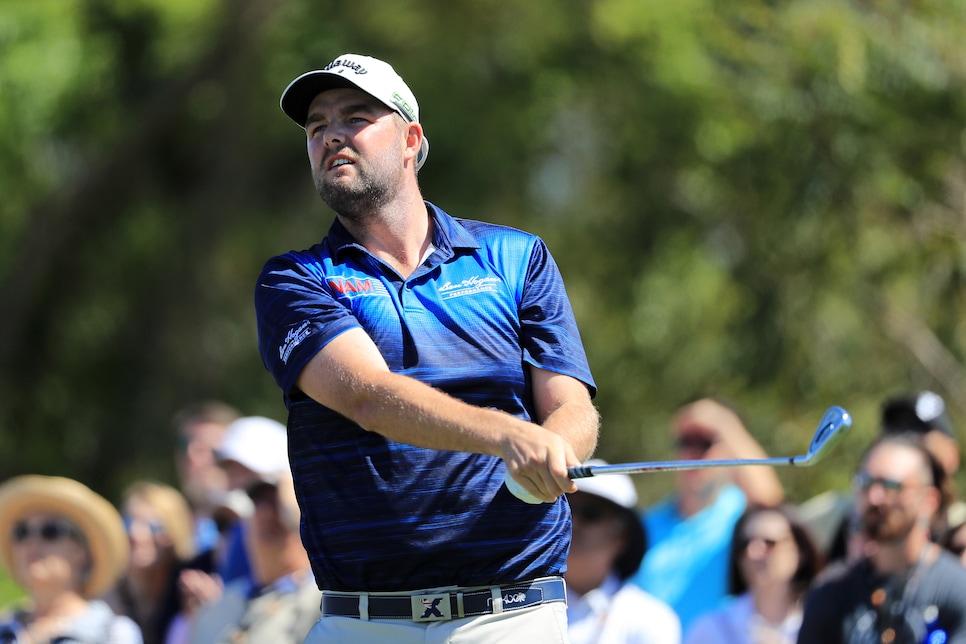 If the 33-year-old Aussie wins this week at East Lake and takes the FedEx Cup title, here's hoping he sends a note to NBC cameraman Murrill Boney. Recall that at the Dell Technologies Championship last month, Leishman had lost his final-round lead and was struggling to get to the clubhouse. On the last hole, he was near a hazard and hit an ugly shot that nearly pegged Boney. The cameraman avoided getting hit, the ball sailing between his legs. Had it caromed off Boney into the hazard, Leishman would have finished worse than third, losing valuable playoff points that securde his top-five spot in the standings after winning the BMW. Even without a win at East Lake, Leishman can take the Cup with a runner-up or T-3 showing.
Justin Rose
FedEx Cup ranking: 8 (800 points)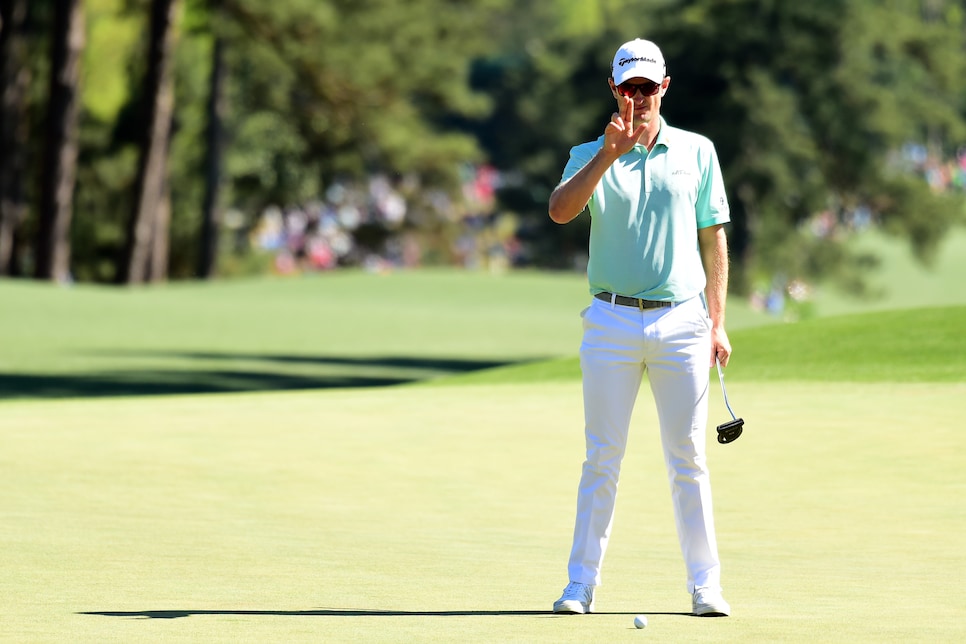 He hasn't won a PGA Tour title since 2015 but the 37-year-old Englishman did manage six top-10 finishes this season, including (or maybe in spite of) his Masters playoff loss. And the last three weeks he's finished T-10, T-10 and T-2. Rose also has a good East Lake track record with two seconds, a fourth and a sixth. He obviously has to win, but after that he just needs Spieth to finish third or worse, and Thomas and D.J. to finishes second or worse. All of this is within the realm of reasonableness.
Paul Casey
FedEx Cup ranking: 10 (480 points)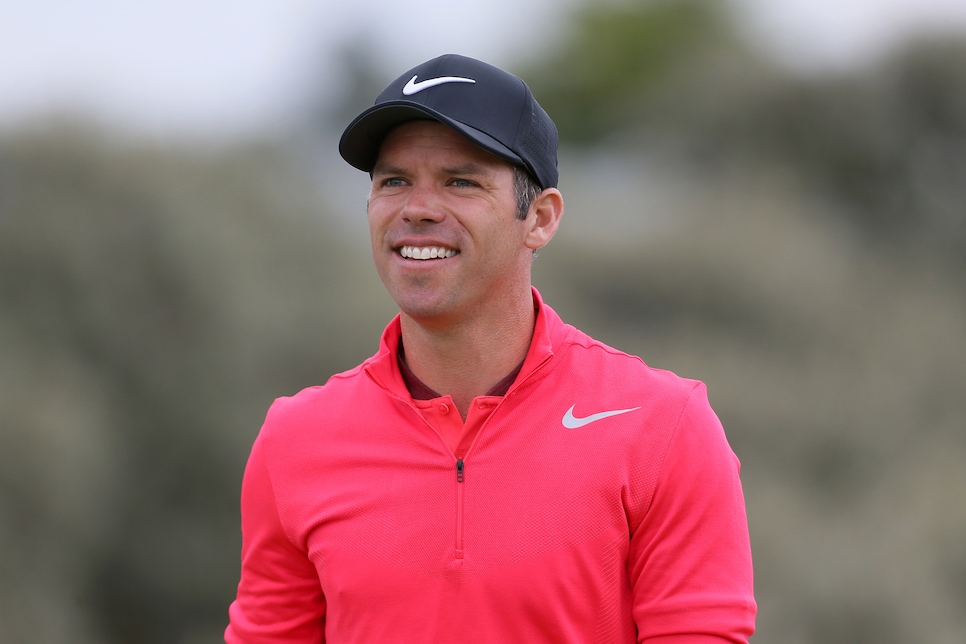 Richard Sellers - PA Images
Like his countryman Rose, Casey is winless this season (and amazingly has only one PGA Tour title to his credit), but has accumulated eight top-10s. A year ago he entered the FedEx Cup playoffs in 63rd place and jumped to fifth at year's end (his best ever showing) with a fourth-place showing at East Lake. In three Tour Championship starts, the 40-year-old's worse finish is T-5.
Jason Day
FedEx Cup ranking: 15 (360 points)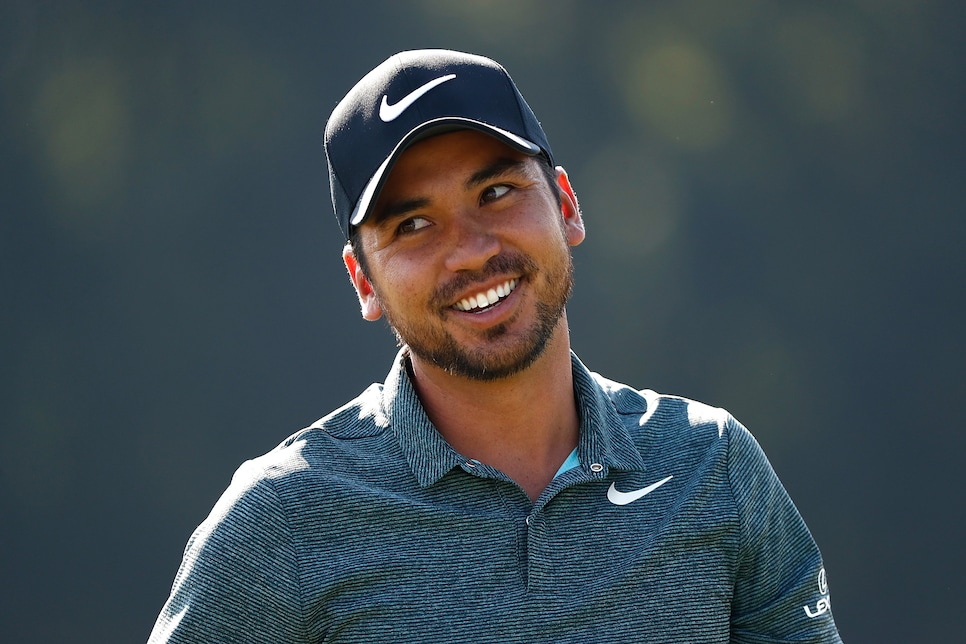 Sam Greenwood/Getty Images
OK, so J. Day needs a fair bit of help to pull off the most amazing FedEx Cup heist this side of Billy Horschel. There's the winning thing, and then he has to have Spieth finished no better than ninth, Thomas no better than T-4, Johnson T-3, Leishman in a three-way tie for second AND Rahm T-2. It's doable, although here's hoping the 29-year-old hasn't started spending the $10 million just yet.