News
The 7 (mostly) unlikely things that have to happen for Jason Dufner, No. 30 on the points list, to win the FedEx Cup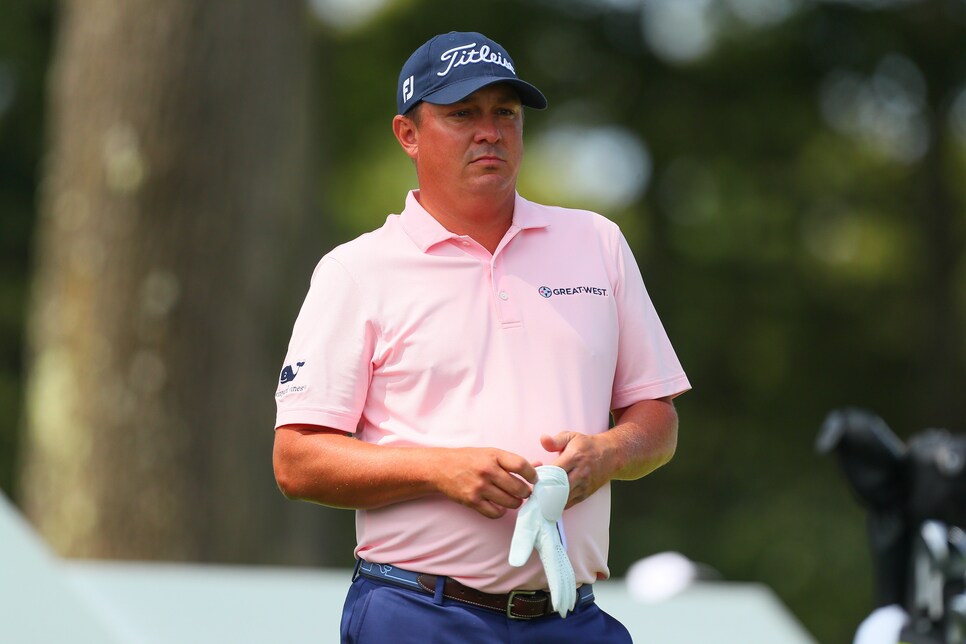 The PGA Tour's analytics folks have been hard at work crunching the numbers on the field at East Lake Golf Club and, in the process, have identified a scenario in which all 30 golfers in Atlanta for the Tour Championship can walk away on Sunday as the FedEx Cup champion. Yep, even Jason Dufner, No. 30 on the points list entering the week having just barely snuck into the field, can actually claim the season-long title and the accompanying $10 million bonus.
OK, so maybe we need to rephrase that. Dufner can "mathematically" claim the honor. Realistically, however, it would involve a series of seven events that, individually, all feel plausible, but collectively, would make for a highly laughable parlay card if you wanted to bet it at a Vegas casino.
Here's exactly what the 40-year-old former major winner needs to do:
1. Win the Tour Championship.
It's the only thing that's in Dufner's control, but it's arguably the trickiest domino for him to get to fall over. Dufner's record at East Lake is fairly good; he has played in the Tour Championship four times in the past eight years and has two top-10 finishes, with his best showing being a T-8 last year. However, since winning the Memorial in June, Dufner has managed a top-20 finish in only three of eight starts and hasn't finished better than T-14. In other words, the five-time tour winner is going to have to find some magic right quick. But if he can make it happen, a few other things must fall into place.
2. Jordan Spieth has to finish 29th or worse at East Lake.
We're guessing this is the deal-breaker since the worst Spieth has ever finished at East Lake in four tries is T-27. Oh, and if Spieth finishes 29th, Dufner would still only be able to tie for the FedEx Cup title.
3. Justin Thomas has to finish in a three-way tie for sixth or worse.
JT's only Tour Championship appearance was a T-6 last year, and he has had 10 top-six finishes during the 2016-'17 season, so this one seems tough, too.
4. Dustin Johnson has to finish T-4 or worse.
Provided he has cleared the first three hurdles, this actually seems plausible since DJ has never finished better than fifth at East Lake.
5. Marc Leishman has to finish T-3 or worse.
Definitely doable since Leishman's only Tour Championship appearance was a T-28 in 2009. The hitch, though, is that Leishman is coming off a third and a win in his two previous FedEx Cup playoff starts -- so momentum is clearly in the Aussie's favor.
6. Jon Rahm has to finish in a three-way tie for second or worse.
The Spaniard is playing in his first Tour Championship, so there's no track record to follow. But he's finished the three previous Playoff events T-3, T-4 and T-5, so his form looks pretty good.
7. Rickie Fowler has to finish T-2 or worse.
If somehow Dufner got to this seventh scenario, he's got a shot. Fowler's best showing in three previous Tour Championship appearances is an eighth-place finish in 2014.
However, it's highly unlikely it gets to this point, and even Duf Daddy knows it, don't you think?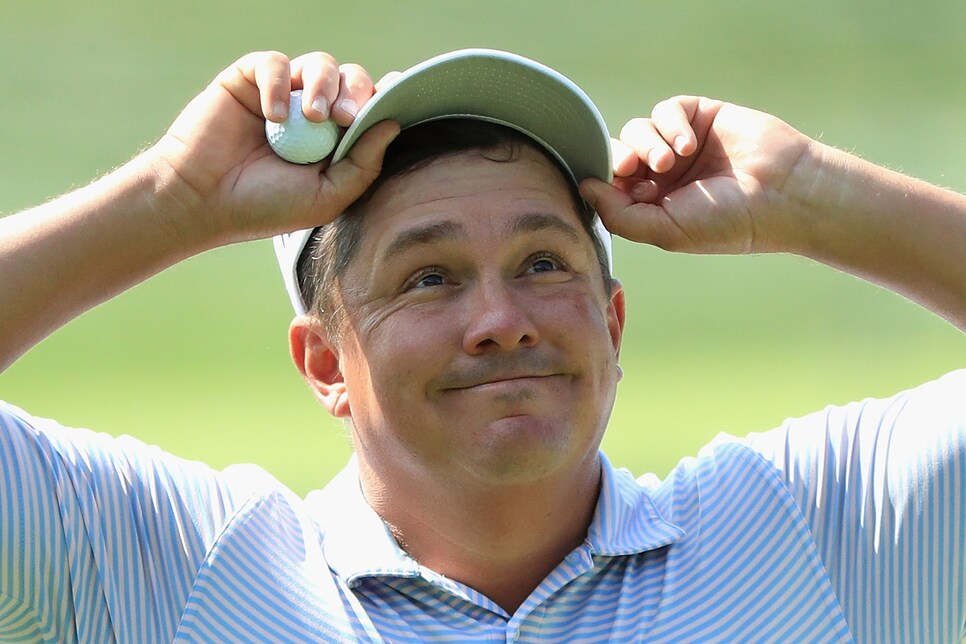 Andrew Redington/Getty Images
Long story short, he must play better than he has in any week in the last three months, AND the six golfers playing the best golf in the world over the past three months must all fall by the wayside in a stunningly coordinated fashion.