TEXAS TAKEAWAYS
What year is this? Old guys Harrington, Kuchar lead in windy Texas while Wallace continues stellar play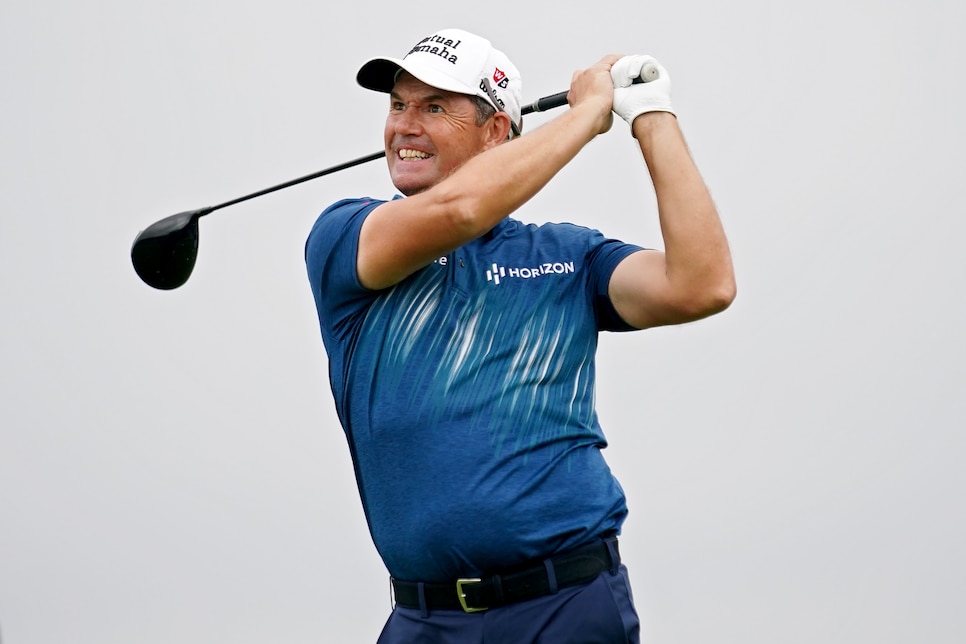 Padraig Harrington, at 51, is determined to show the 'kids' on the PGA Tour that he still has what it takes to win.
Alex Bierens de Haan
This week is one of the toughest mental tests on the PGA Tour. No, the field at the Valero Texas Open, which, especially after the recent stretch of designated events, is not particularly strong. The Oaks Course at TPC San Antonio is a difficult track but that's not the reason either.
It's because the carrot that is a Masters invitation is dangling the entire week, with the winner grabbing the coveted last position next week at Augusta National if he is not otherwise eligible. There are only 11 players in the field this week who are in the Masters, making it highly likely that the winner will earn a trip down Magnolia Lane.
Elder statesmen Padriag Harrington, 51, and Matt Kuchar, 44, both shot four-under 68 and share the clubhouse lead with MJ Daffue and Roberto Diaz. A host of others are a shot back, while Justin Lower was five under after eight holes and Patrick Rodgers was four under through 13. None of the leaders are currently in the Masters.
Inclement weather and fog created issues Thursday and there were more than three hours, 30 minutes of delays, meaning half the field did not finish the first round.
"That's too far ahead for me to worry about," Kuchar, a nine-time PGA Tour winner said quickly when asked about the Masters.
"So I come, I play three European Tour events this year, this is my third PGA Tour event and I'm kind of going, 'well, I think I'm better, let's go and see if I really am better out there with the kids.' So yeah, it's nice to show some form."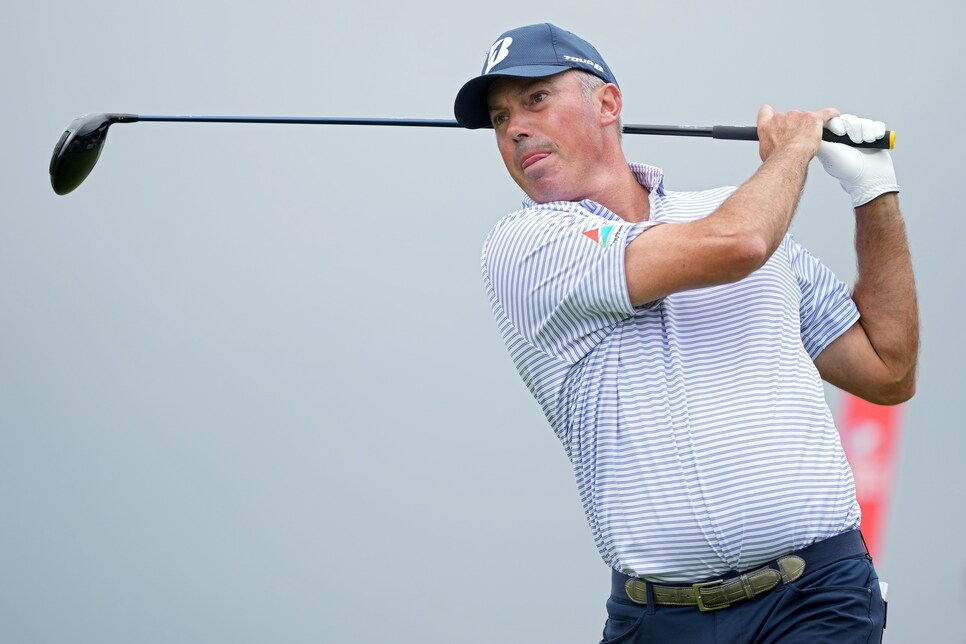 Although Kuchar, who has made 10 straight cuts in San Antonio, understandably does not want to look beyond the next three days in Texas a victory this week and a return to Augusta National would be a wonderful story. He tied for 21st place and was low amateur there in 1998, exactly 25 years ago. Although he did not play last year, he does have three top-five finishes.
Harrington did play the Masters last year via a tie for fourth-place at the 2021 PGA Championship but he missed the cut. He did not qualify in seven of the previous eight years but did record four top-10 finishes in 16 starts.
Whether he holds on to win, the Irishman continues to love the grind, even if his body isn't capable of doing the things it did when he won three majors in a two-year span 15 years ago.
"I'm a little bit more relaxed about everything that goes on," he said. "I know I'm going to try hard enough, so I can afford to take a step back and I think that was the only way I could continue to compete out here is just to take a step back and enjoy the stuff I enjoy and trying to get rid of the stuff that was making it tedious."
Matt Wallace continues torrid pace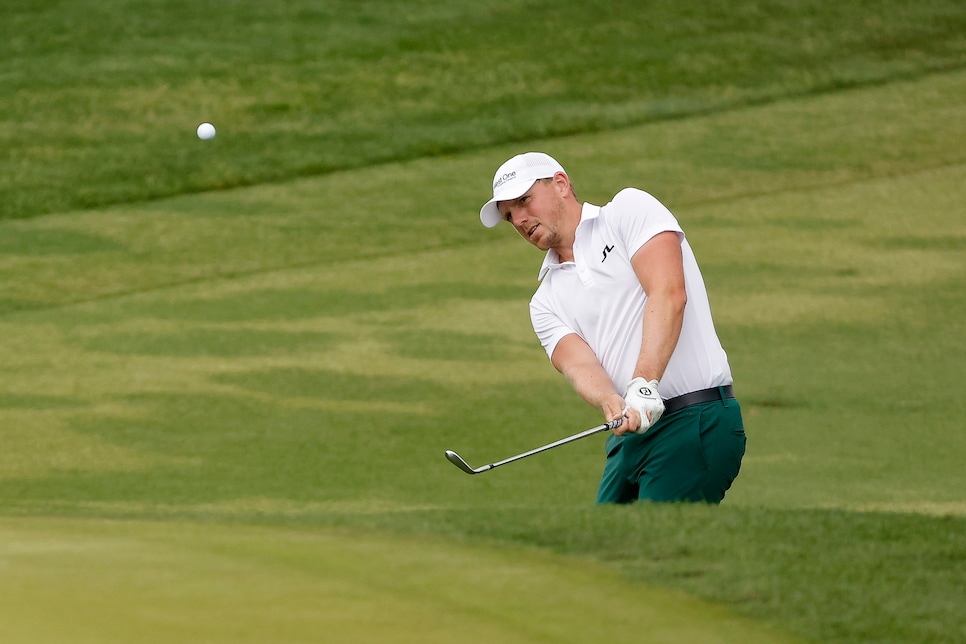 And after Round 1, he's tied for fifth place, just a shot off the lead after an opening 69 that included six birdies and three bogeys. He has played in three Masters, but has not received an invite for this year.
The affable Englishman, who is also known to display random fits of rage, said he loved receiving well wishes for last week's win on the practice range all week, but that he had difficulty shaking all that off to focus on the start of Thursday's first round.
"It's great, it's really nice," Wallace said. "It was difficult to start the week with all the congratulations and stuff like that to really focus, but I managed to hit a poor tee shot on my second hole of the day [the par-4 11th] and I'm dropping out of the cactus and that really got me focused."
He then birdied three of the next four, four of the next six and was well on his way.
It appeared as if Kuchar and Harrington would hold the solo lead overnight until MJ Daffue finished his opening round with a birdie, eagle finish to jump from one under to four under. The 34-year-old South African made birdie from 27 feet on the par-4 17th hole and then made eagle on the par-5 18th hole when he hit his approach from 288 yards to 14 feet and made the putt. He double bogeyed his opening hole.
"It was a good day," Daffue said. "I didn't necessarily have all my good ball-striking beginning of the round, and obviously with the rain and everything it was kind of tough. So I've been in positions like this and just told myself keep grinding."
A couple groups later, Roberto Diaz, a 36-year-old from Mexico made birdie from 15 feet on the last to make it a four-way tie. Diaz is playing this week on a sponsor exemption. That last player to win after playing on a sponsor exemption was Martin Laird at the 2020 Shriners Children's Open.