Fantasy Advice
WGC Match Play picks 2022: Our DFS expert breaks down his optimal strategy for this week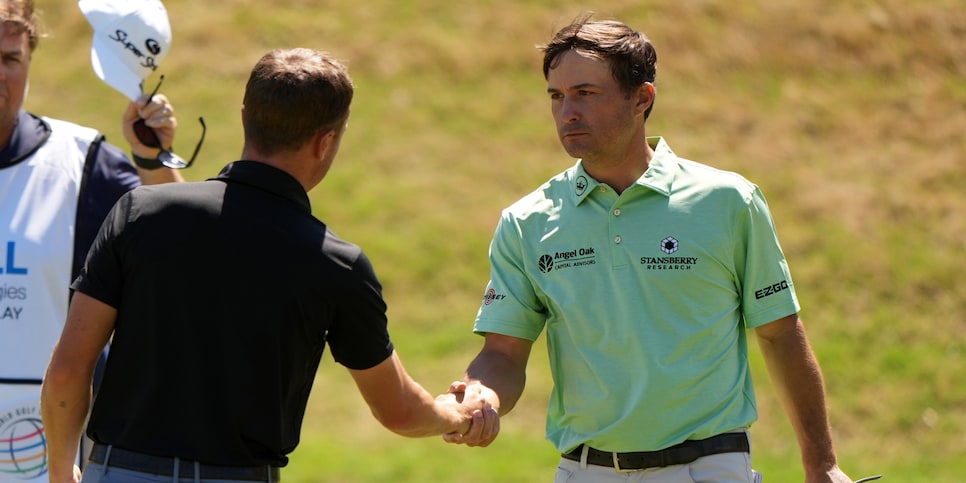 Photo By: Darren Carroll/Getty Images
It's WGC-Match Play week—which can be one of the most lucrative weeks for DFS players who create lineups optimally. It's truly one of my favorite events of the year! The 64-golfer field is comprised of 16 pools with four golfers in each, and golfers play each golfer in their pool ala round-robin for the first three days. The golfer with the most points in the group will advance to the single-elimination portion of the event.
That structure is critical! Building lineups with golfers from the same group or adjacent groups is incredibly sub-optimal. You want to create lineups in which your golfers will not face each other for as long as possible, to maximize the total number of points you can accumulate.
You'd think this is a basic strategy, but only 61 percent of lineups last year were built optimally. That means 39 percent of lineups essentially had no chance of winning the big guaranteed prize pools from the start. With the importance of lineup construction in mind, the players in the article below are split not by price range, but by bracket quadrant.
WGC Match Play 2022 picks: Here are my favorite plays and fades this week in Austin:
Upper Left Bracket (Groups 1, 8, 9, 16)
High Upside: Mackenzie Hughes ($6,400 DraftKings)
There's a saying in match play—"first in wins." That's the motto that Hughes will try to live by this week. He's one of the better putters on the PGA Tour, which can put a lot of pressure on your opponent. Hughes is the 12th-best putter on tour, per the RickRunGood.com golf database. That strategy worked last year, allowing Hughes to win his group before getting knocked out in the Sweet 16.
Safest Option: Jon Rahm ($11,300 DraftKings)
Rahm has cooled a bit over the past few months, but Match Play might be just the spark he needs. It's easy to have a "goldfish memory" when each hole essentially starts a new match. Rahm finished runner-up at this event in 2017 and made a run into the Elite 8 last year. The next highest-seeded golfer in his group, Patrick Reed, has lost strokes to the field in 10 of his past 16 starts.
Most Likely To Disappoint: Bryson DeChambeau ($9,300 DraftKings)
A healthy DeChambeau is scary in a match-play format, but is he healthy? This will be the first time we see DeChambeau tee it up since WDing from the Saudi International in early February. Even if he is feeling better, his quadrant is stacked with big names and high upside dark-horses. The headliners that he would have to go through are Jon Rahm, Brooks Koepka and Dustin Johnson while Max Homa, Talor Gooch, Shane Lowry and Patrick Reed aren't just going to roll over.
Pick To Win: Talor Gooch ($7,700 DraftKings)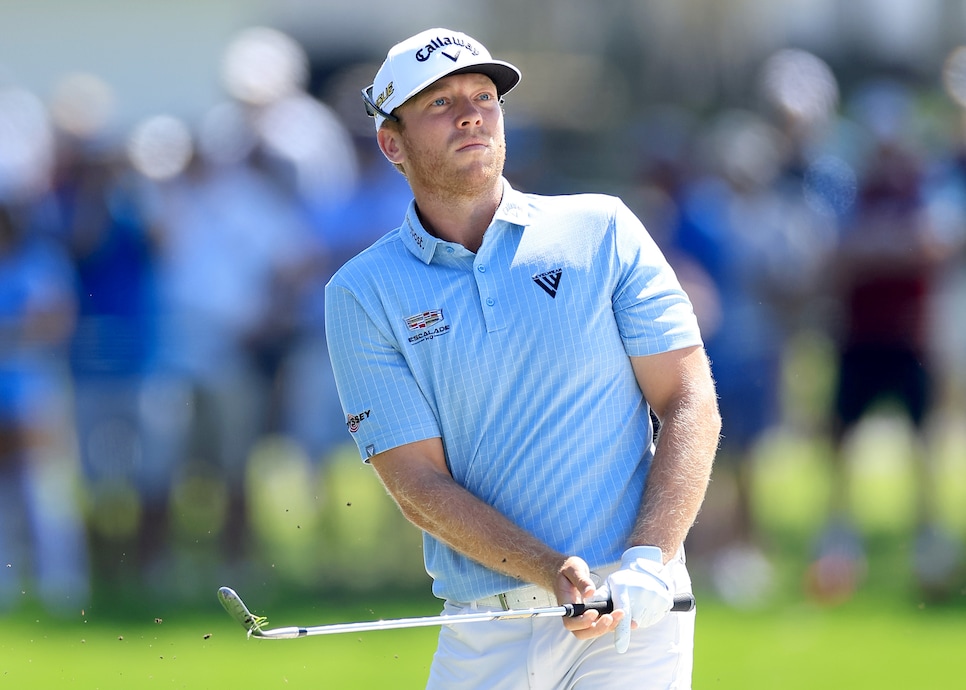 Gooch is a prolific ball-striker who can make plenty of birdies, a skill-set that is critical in the match-play format. The top man in his group, Bryson DeChambeau, offers more questions than answers about the state of his game. Gooch failed to record a single point in last year's event, but he's blossomed into a completely different player since then and likely has some revenge on his mind.
Lower Left Bracket (Groups 4, 5, 12, 13)
High Upside: Keith Mitchell ($7,100 DraftKings)
Mitchell is built for this format! He's excellent off-the-tee, gaining strokes in every event since June of last year. He's an incredibly volatile golfer who can get hot and make lots of birdies. That doesn't always play well in stroke play, when a big number is right around the corner—but match play rewards volatility.
Safest Option: Tom Hoge ($6,800 DraftKings)
Hoge appears to have a really great draw here with Billy Horschel, Thomas Pieters and Min Woo Lee. Hoge's strength is that he is an absolute flusher and can hit his approach shots better than the vast majority of this field. In match play, it's all about opportunities, and Hoge gives himself a ton of opportunities.
Most Likely To Disappoint: Scottie Scheffler ($11,000 DraftKings)
I love Scheffler and his runner-up finish last year is plenty of reason to be excited about him. However, I cannot imagine a worse draw for a golfer. He has to battle Matt Fitzpatrick, who has finished inside the top 12 in six of his past seven starts. He has to battle Tommy Fleetwood who has improved his game as of late and made it to the Elite Eight last year. And he has to battle Ian Poulter, who is one of the best match-play competitors of his generation and is 9-3 in the past three years at this event. If he escapes that group, he still will need to defeat the likes of Daniel Berger, Patrick Cantlay, Jon Rahm and Brooks Koepka—who all reside on his side of the bracket.
Pick To Win: Patrick Cantlay ($10,200 DraftKings)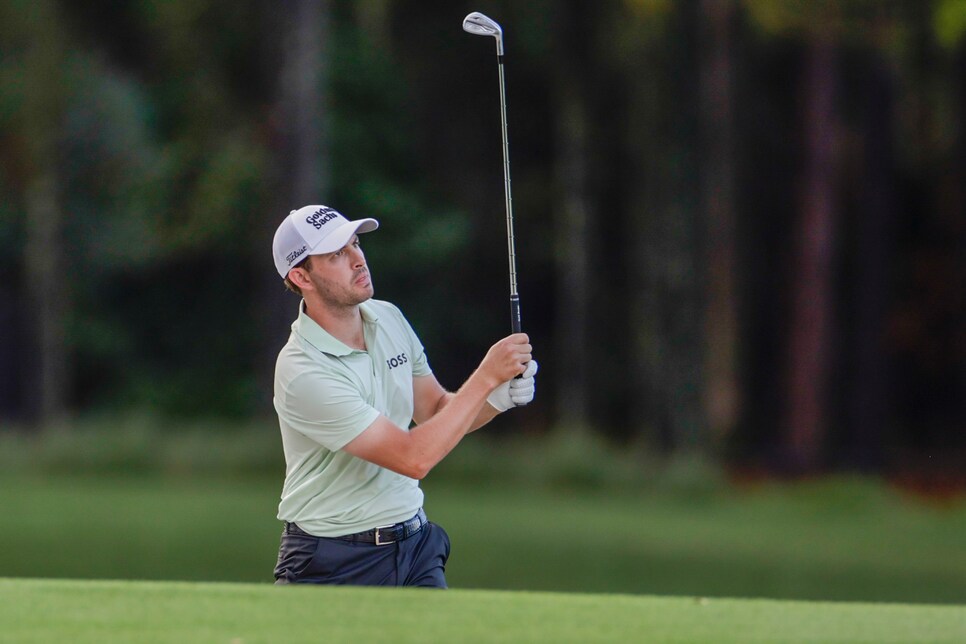 Cantlay is a match-play nightmare. He plays rather slow (sorry, Patrick), and he's one of the most talented golfers on the planet. His putter can get scorching hot, and he never gets flustered. When you add all that together, he's one of the toughest outs in the bracket. He's gaining 1.83 strokes per round over his past 50 rounds, the best mark of anyone in this field, per the RickRunGood.com golf database.
Upper Right Bracket (Groups 2, 7, 10, 15)
High Upside: Lucas Herbert ($6,100 DraftKings)
All things considered, this is a great draw for him. The two headliners in his group, Xander Schauffele and Tony Finau, are probably better suited for stroke play than match play. His strengths lie in his short game ,which is usually concerning—but not in match play! He could roll in some putts and put some pressure on his opponents.
Safest Option: Xander Schauffele ($9,600 DraftKings)
The ceiling of Schauffele worries me this week, since you'll need to really tap into the top end of your outcomes to win a crazy event like this. However, Schaufelle's floor and all-around game means that he won't play himself out of a hole or match. He'll be constantly applying pressure to his opponent, which should grind them down over time.
Most Likely To Disappoint: Abraham Ancer ($7,900 DraftKings)
Ancer's recent play leaves plenty to be desired, and his draw is about as tough as it gets. His groupmates in Bubba Watson and Brian Harman have combined for an 18-10-4 record at this event since 2016. Even if he can make his way out of this group, there are sharks circling in the water of the elimination stage.
Pick To Win: Alex Noren ($7,800 DraftKings)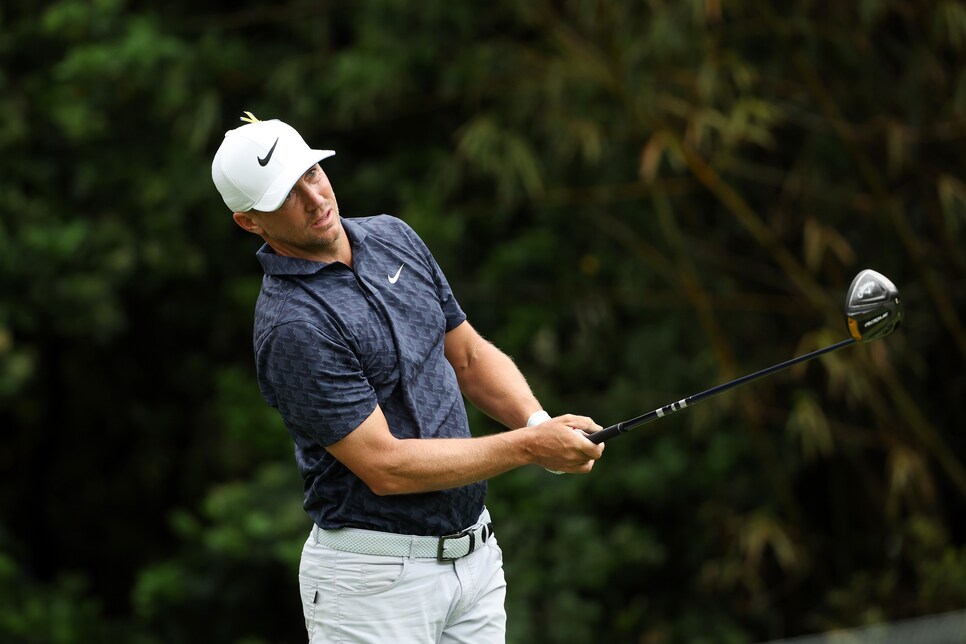 Noren has kicked off 2022 in a big way, making huge improvements on approach, leading to four top-12 finishes in his past five starts. His short game and his putting, specifically, are huge assets in match play, and that shows in his event history. Noren sports a 12-3 record at this event, earning 12 points. That's the most of any golfer in this field with three or fewer starts, per the RickRunGood.com golf database.
Lower Right Bracket (Groups 3, 6, 11, 14)
High Upside: Adam Scott ($8,100 DraftKings)
If Scott can dispose of Jordan Spieth, he could find himself in some favorable positions in this event. Scott hasn't played this event since 2016 (1-1-1), but few golfers have as much match-play experience as he does. There's no situation that will rattle him, and he has earned three top-10 finishes in his past six events.
Safest Option: Will Zalatoris ($8,600 DraftKings)
Zalatoris is nearly $2,000 cheaper than his group's headliner, Viktor Hovland. Zalatoris is one of the game's best ball-strikers and could spend all week applying pressure to his opponents by hitting a bunch of close approaches. With his poor putting, he could benefit from a little "match-play luck" much like Billy Horschel did last year.
Most Likely To Disappoint: Kevin Kisner ($7,600 DraftKings)
It's easy to look at Kisner's elite match-play record (16-6-1 at the event) and pencil him into the semifinals again. However, this is a devastating draw for him to be in Justin Thomas' group and so close to Jordan Spieth, Justin Rose and Viktor Hovland.
Pick To Win: Russell Henley ($7,900 DraftKings)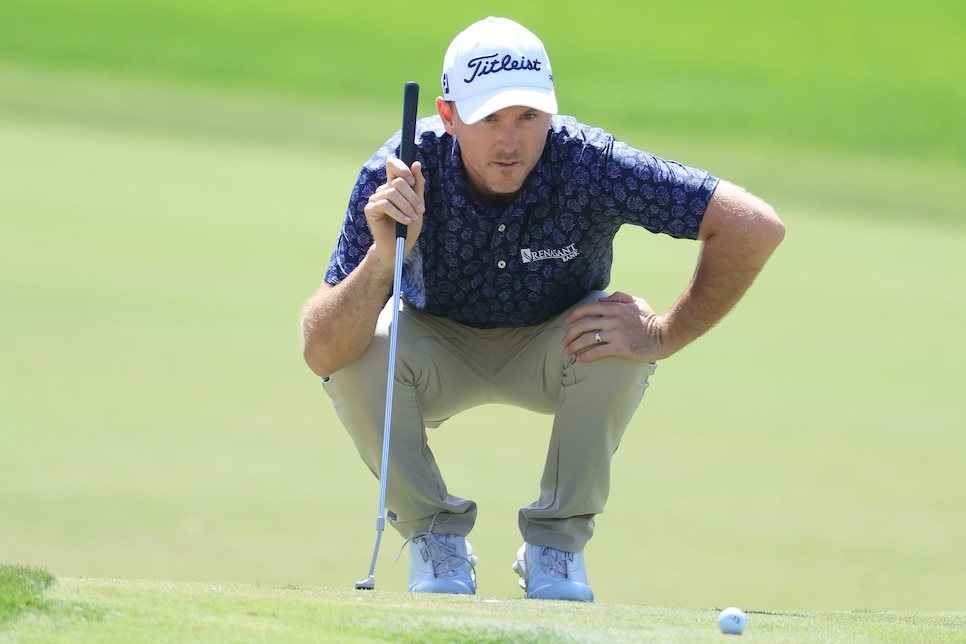 Henley's been the eighth-best player in this field over the past 24 rounds, per the RickRunGood.com golf database, gaining 1.78 strokes per round during that stretch. At only 7,100 yards, this should be an ideal setup for Henley, who won't be required to bomb it off-the-tee and can lean into his elite approach play.