Bryson Being Bryson
We have reached peak athlete-speak with this amazing Bryson DeChambeau double cliché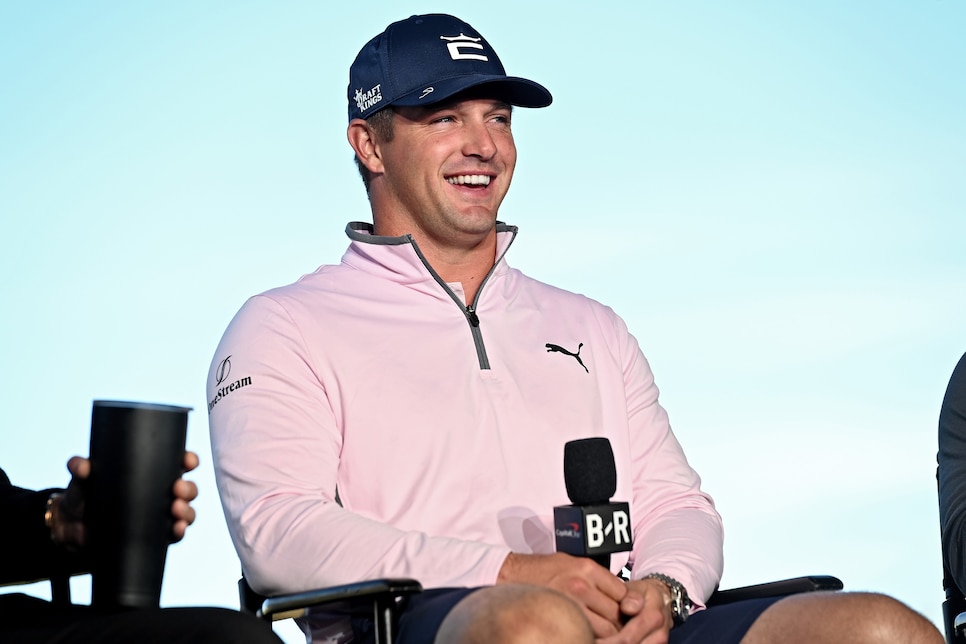 These guys are good. And we're not just talking about on the golf course. When it comes to mastering the press room, golfers are second-to-none in our book—even when they aren't really saying much.
Sure, Rory McIlroy, Phil Mickelson (wherever he is) and a few others put on a show every time they step into the media center, but for the most part, the modern player has mastered the art of speaking, but saying nothing. Tiger Woods is the GOAT at this, but Dustin Johnson, in his own less-verbose way, has made a run at the title. And then there's Bryson DeChambeau.
We're used to the former physics major giving complicated answers about everything from his own body movements to why he uses some of the most unique practice methods on the planet. But the dude can also deliver a cliché like few can, and he proved that after his Thursday tie with Richard Bland at the WGC-Dell Technologies Match Play. To quote our Shane Ryan, Austin Country Club is now the place "where we reached peak athlete-speak" when Bryson was asked about his injured hand and hip:
"They're fine. Obviously because I haven't walked 18 holes in six weeks, it's a bit tiring, and playing 18 holes, it's a bit tiring. But as of right now it's holding up well and I pray it holds up the whole way. At the end of the day it's the end of the day."
At the end of the day it's the end of the day. Hey, he's right. No argument here. But seriously, that's not just a cliche, that's a rare double cliche! Even Tiger never said, "It is what it is because it is what it is."
Good stuff, Bryson. Who says that Ryder Cup partnership with Tiger wasn't a success?