Legends
Wayne Gretzky attached to upcoming Moe Norman movie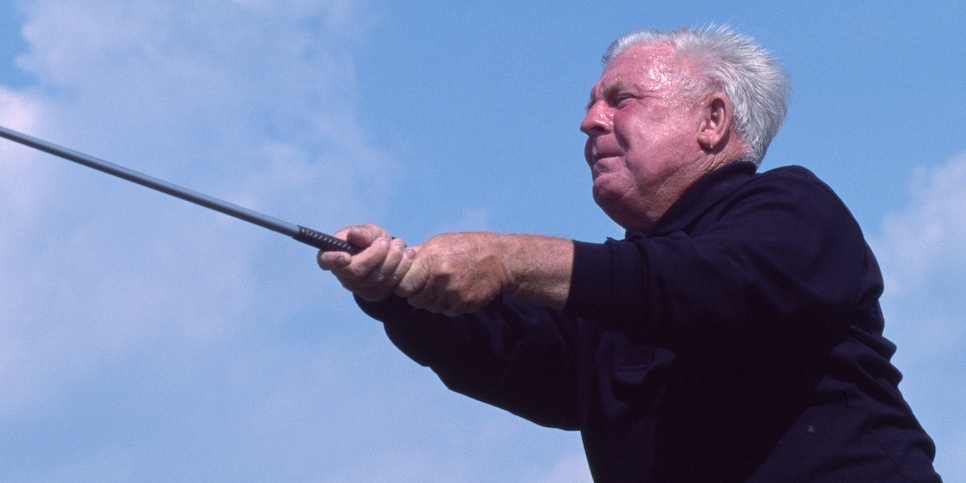 Leonard Kamsler/Popperfoto
Moe Norman will have a feature-length movie made about his life. And another Canadian sports legend will play a key role.
Wayne Gretzky and his wife Janet were announced on Thursday as co-producers of the upcoming film about one of golf's most mythical figures. Norman, who died in 2004, has been called one of the greatest ball-strikers of all time by players like Tiger Woods and Lee Trevino.
"We first became aware of Moe through my father, who was his great friend and constantly shared incredible stories of this bigger than life character," the Gretzkys said in a statement. "Moe's true brilliance and simple life philosophies were often overlooked by his colorful, sometimes ragged clothes, worn shoes and visors, his repetitive speech and eccentric behavior. His story exemplifies one of life's great lessons: be true to yourself."
Known for his unorthodox swing and uncanny accuracy, Norman dominated the Canadian golf scene by winning 55 pro events, including the Canadian PGA Championship in 1966 and 1974. Although he was never formally diagnosed with autism, many believed he was on the spectrum, which didn't help during his short, unpleasant stint on the PGA Tour.
David Steinberg (Curb Your Enthusiasm, Seinfeld, Friends) and Robyn Todd (Inside Comedy, Sit Down Comedy) are attached as executive producers along with producer David Carver. Shooting for the film is expected to begin in early summer 2022.
For more on Moe Norman's incredible life and career, listen to our Local Knowledge podcast from last year: