The Loop
Watch Miguel Cabrera start a wild bench-clearing brawl in the Tigers-Yankees game
After New York's Gary Sanchez was hit with a pitch in the fifth inning (payback for a fourth-inning home run, his fourth of the series), Yankees pitcher Tommy Kahnle was ejected for throwing at Tigers star Miguel Cabrera. But that was far from the end of the matter. As Cabrera stepped back into the batter's box, he started jawing with Yankees catcher Austin Romine. And then all hell broke loose.
Cabrera pushed Romine before throwing a couple of big punches, sparking a full-out melee. Watch the clip below:
In terms of great baseball brawls, this one had it all. From actual punches landed (Side note: Miguel Cabrera is one intimidating dude):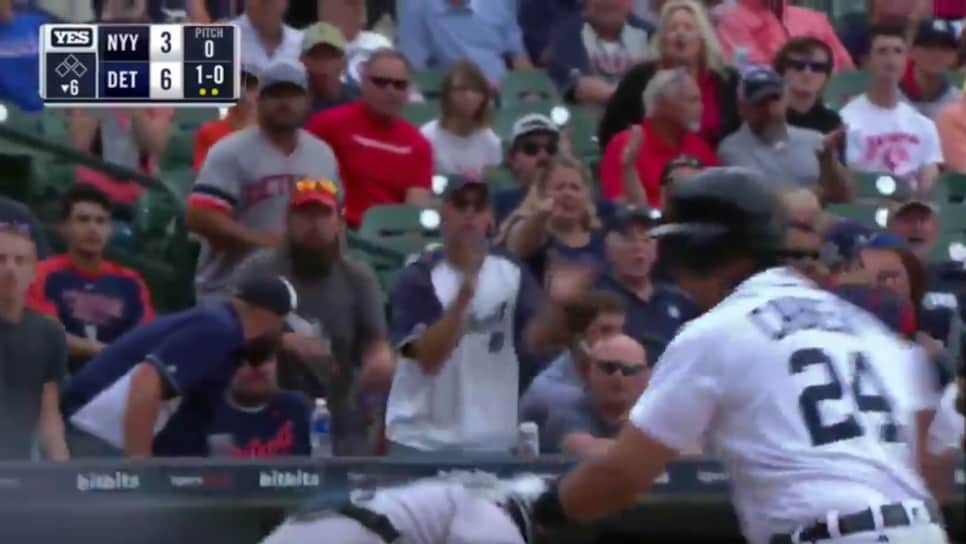 To entire benches clearing and piling on: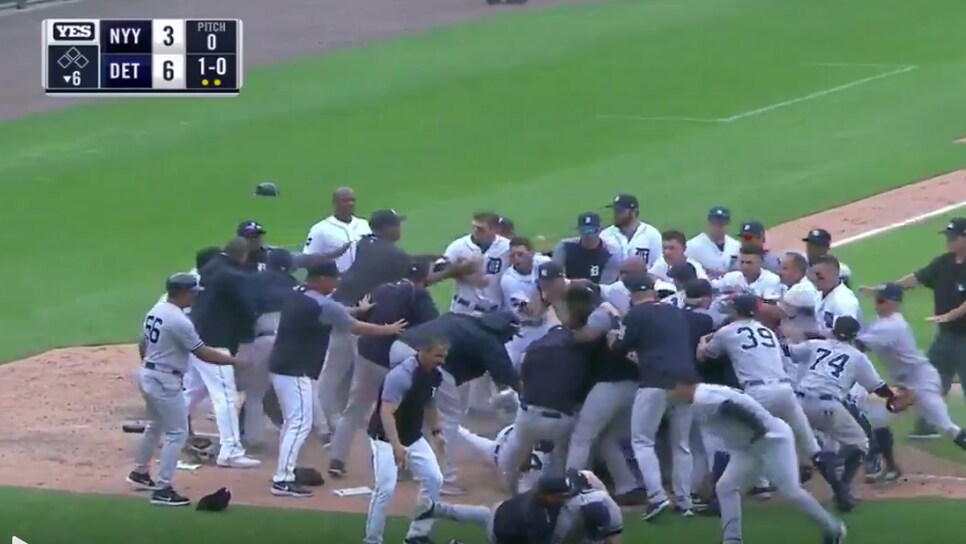 To our favorite, guys sprinting out of the bullpen to join the fracas: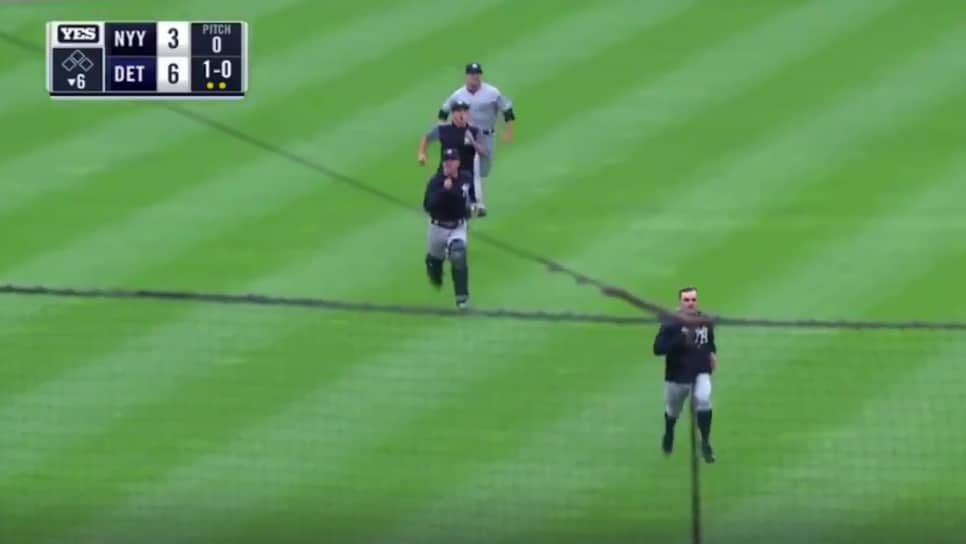 And the best part? People at home didn't have to pay $99.95 to see it.