The Loop
Rory McIlroy shares some deep thoughts about the McGregor-Mayweather fight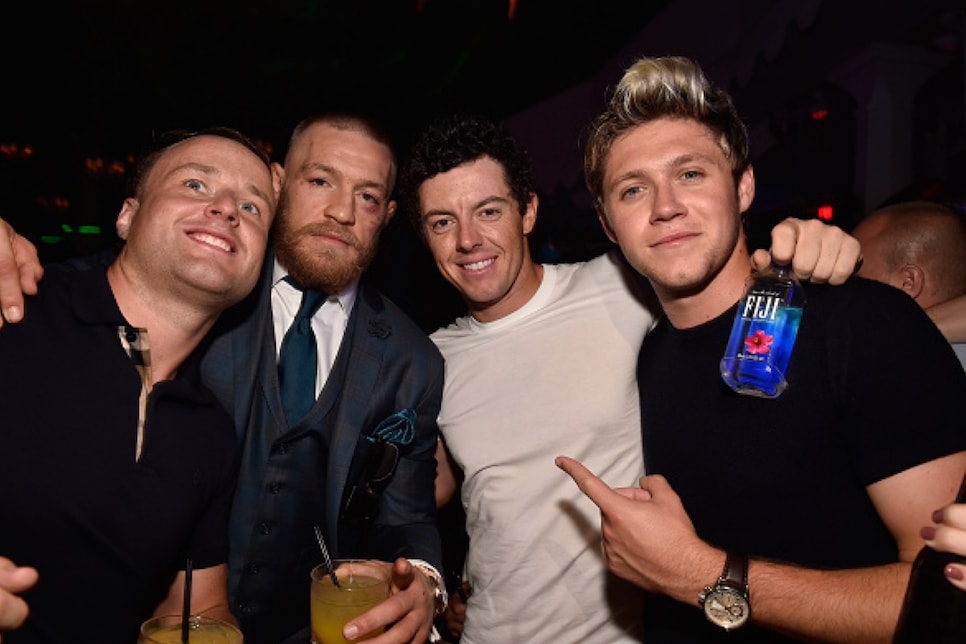 McIlroy was asked about the fight at his press conference ahead of this week's Northern Trust and the four-time major champ offered up some pretty deep thoughts. Here's how the exchange went:
Q. Want to step out of the golf course and step into the ring. I know you're a big boxing fan. Conor McGregor, Mayweather, are you going to block out some time to watch that considering McGregor is from Ireland and do you fancy his chances?
RORY McILROY: "Certainly that's all I've done is follow the build up to this thing. Now that I'm off Twitter and social media, all I do is watch YouTube videos of Conor McGregor.
I'm intrigued. He talks a good game. If you just listen to his press conferences and what he says, you would think that this guy, he's the one with the 50-0 boxing record. It's amazing. I'm a big admirer of him. He talks about visualization and the law of attraction and all this stuff that he believes in it and he vocalizes it, and he has the courage to say what he thinks. I'm a believer in that stuff, and I'm a big advocate of that. And some of the stuff he does wouldn't be my cup of tea, but he believes 100 percent in himself and he believes he's going to go out there on Saturday night and shock the world.
I'm interested just to see how it all plays out, but I just fear that they do all this trash-talking and they go behind the scenes and they are having a laugh and thinking: I can't believe we are talking all this public for a ride. We are all buying into it and they are like, can you believe these people believe this. I just hope it doesn't turn into it and I hope it's not in any way fixed.
It's amazing, like we were talking about, imagine McGregor knocks him out in the first couple of rounds. They would get even more for the rematch. The rematch would be even bigger. So it's just -- I just don't know what that zero on Mayweather's record is worth, and that's the thing. That's his legacy. If he goes down and lies down for ten seconds at some point in that, you know, is that worth making an extra few 100 million? That's sort of up to him.
Yeah, as you can see, I'm very knowledgeable on it. (Laughter) yeah, I'm interested about it. I'm intrigued. We'll see how it goes."
Good stuff, Rory. We hope the fight's not fixed either. But we noticed you avoided making an official prediction. . .