News
Rory McIlroy hits golf balls at Yankee Stadium, provides updates on his injury and caddie search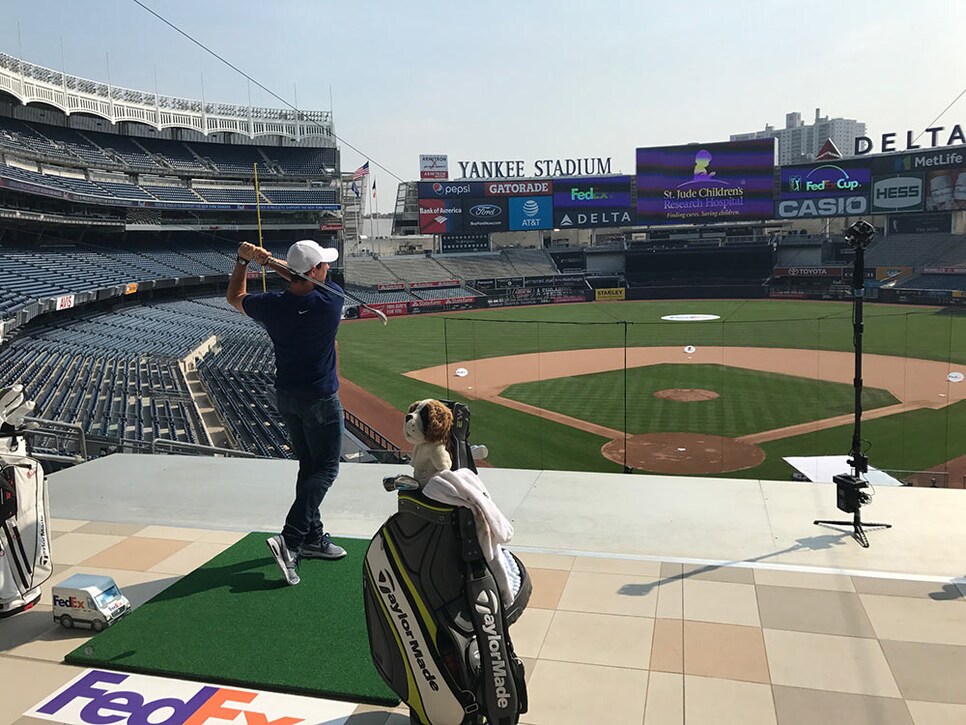 NEW YORK – The new Yankee Stadium has turned into the house Aaron Judge built this season, but on Tuesday, a different kind of power hitter was on display. Rory McIlroy hit golf balls from a luxury suite above home plate -- and for everyone in the Bronx's safety, he kept the driver in the bag.
McIlroy made his first trip to Yankee Stadium to help kick off his title defense of the FedEx Cup. And as part of a ceremony involving FedEx making a $1 million donation to St. Jude's in McIlroy's name, the four-time major champ took on cancer survivor Mary Browder Howell in a friendly competition involving targets set up around the diamond and in the outfield grass.
"It's inspiring to see someone come through a battle like that and be as achieved and successful as she has been since, it's incredible," McIlroy said. "She's come through a battle 100 times harder than anything I've had to do in my life."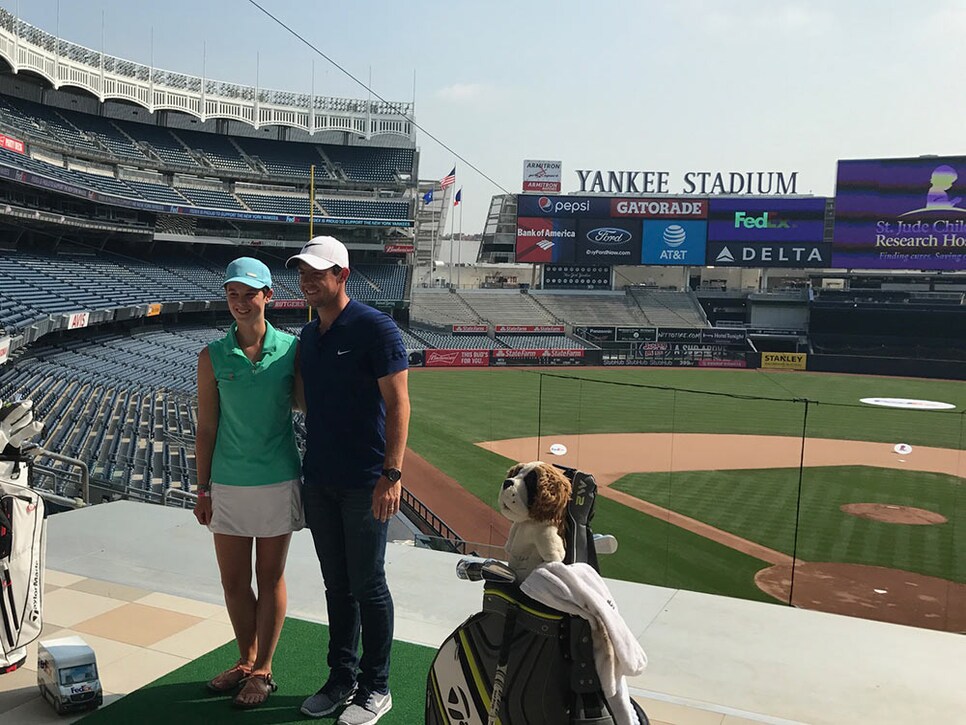 Certainly, McIlroy's lingering rib injury pales in comparison to the health issues Mary has dealt with, but as expected, it was the first question that came up when he addressed a small group of media.
"It's a funny one," McIlroy said of the injury that caused him to miss six weeks early in the season. "Obviously, I played two weeks in a row and I hit balls everyday so it was a heavy schedule. I've really tried to rest and it's felt better and manageable."
Following a T-22 at the PGA Championship, McIlroy hinted he might not play the rest of the season. But now he plans to play in all four FedEx Cup Playoff events beginning with this week's Northern Trust at Glen Oaks Club in Long Island. That's if he qualifies for all four. After a disappointing regular season -- albeit a successful year having gotten married in April -- McIlroy enters the postseason just 44th in the FedEx Cup standings, and only the top 30 advance to the Tour Championship.
"I'm not at 100 percent, but I'm at a percent where I feel like I can still compete," McIlroy said. "I want to get a win before I shut it down for the season, so I'm excited for the next few weeks, but I'm excited for the next three months after that. Because more than likely I'll take some time off and regroup. When's the last time I've been able to take that much time off and focus on myself and my game. We don't get an off-season anymore, so to be able to get that time to afford myself, I'm really excited about that as well."
As for his caddie, McIlroy said best friend Harry Diamond still has the interim gig. McIlroy also shared his process for finding a permanent replacement for J.P. Fitzgerald, with whom he parted ways last month after nearly a decade-long partnership.
"Harry will be on the bag through the FedEx Cup Playoffs and then I'll have a good few months to meet some guys. I'm at the point where I want to spend a couple days with a few people first to see how the chemistry is. People's minds work differently on the golf course and that needs to match up properly. I don't want to go through trying out caddies week to week, that doesn't work for me."
On Tuesday, McIlroy didn't need a caddie, but he felt a need to embrace his surroundings. After the crowd had cleared, he grabbed a 6-iron and hit one out of the park.
Let's see Aaron Judge do that.