News
Rory McIlroy fires longtime caddie J.P. Fitzgerald, according to report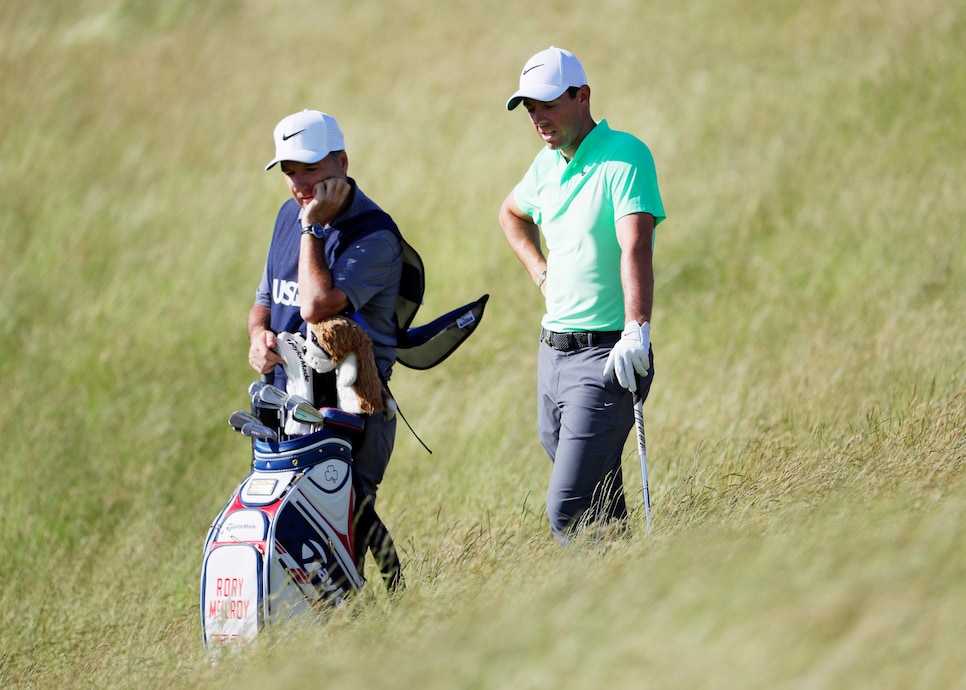 Rory McIlroy has fired J.P. Fitzgerald, the caddie who has been on his bag for all four of his major titles, according to a Reuters report that cites a source familiar with the matter.
Fitzgerald had been with McIlroy since shortly after the player first turned professional in 2008. As recently as last week's Open Championship, in which McIlroy rallied from nearly missing the cut to finish T-4, the player credited Fitzgerald for helping him turn his week around. When McIlroy was struggling on Friday, Fitzgerald resorted to blunt talk to help kick him into gear.
"He reminded me who I was, basically," said McIlroy, who shot four under on the back nine for a one-over-par 71. "He said, 'You're Rory McIlroy, what are you doing? What the-- are you doing?'"
The parting would be the second notable dissolution of a player-caddie pairing this summer. Last month, Phil Mickelson and longtime caddie Jim "Bones" Mackay jointly announced they were splitting after more than two decades together. Mackay, who was on the bag for all five of Mickelson's major wins, made his debut as a member of the NBC/Golf Channel broadcast crew at the Open.
In the past, most notably when he imploded on the back nine at the 2011 Masters, McIlroy had been forced to defend keeping Fitzgerald on the bag.
"You're spending eight hours a day with someone, there is going to be times where you feel like you just need your own space," McIlroy said in 2011, "but I've never really felt that with J. P. I've never really seen any reason to change."