News
PGA Championship 2017: Rory McIlroy heading to Northern Ireland to assess his lingering rib injury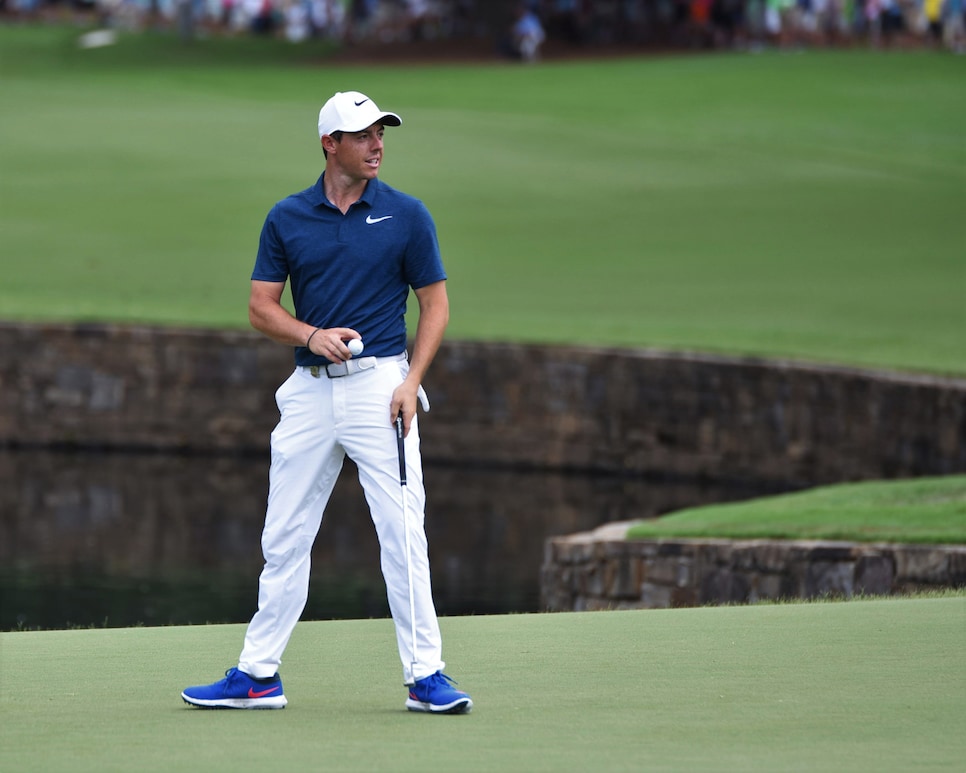 CHARLOTTE — Rory McIlroy will fly back to Northern Ireland to meet with his trainer Steve McGregor this week to assess the state of a lingering rib injury. From there he'll decide when and where he will play next. As the reigning FedEx Cup champion, his plan is to play in the PGA Tour's Playoffs.
If he's entirely healthy, however, why would he? It's a good question.
"I don't know," said McIlroy, who shot 68 Sunday to end his week at the PGA Championship at one-over 285 to finish without a major for a third straight year. "I feel a sense of not duty, but I've missed a lot of time already. If I'm capable of playing, I feel like why shouldn't you. But then at the same time, if you are not capable of playing at your best, why should you play?
"I don't know what I'm going to do. You might not see me until next year. You might see me in a couple of weeks' time."
McIlroy said he is physically able to compete but after his rounds his left rhomboid (a muscle on the upper back) has been going into a spasm with his left arm going numb as well.
He says he has increased his practice routine over the last two weeks and remains anxious to compete. "I feel like I'm capable and playing well enough to give myself a chance in it," he said. "At the same time, April is a long way away. That's the next big thing on my radar."
April, of course. is when the Masters is played. It's the only major McIlroy hasn't won, and a victory at Augusta National would complete the career Grand Slam. It's a goal that overrides all others, at this point in McIlroy's career.
At Quail Hollow, three straight rounds over par to start were too much for the two-time PGA champion to get in serious contention.
"It's tough," said McIlroy, whose last win in a major came at the 2014 PGA at Valhalla. "You don't want to be teeing off at 9:45 in the final round of a major on a Sunday."
Also uncertain is who will be his caddie moving forward. Close friend Harry Diamond has been on the bag the last two weeks after McIlroy parted ways with longtime caddie J.P. Fitzgerald following the British Open.
"Everything is up in the air," he said. "Because I don't know when I'm going to play next, where I'm going to play next."