The Loop
Watch a Little League home run legend hit one out of a Major League ballpark
Remember the name Jayce Blalock? It's OK if you don't, but you probably recall the home run he hit in a Little League World Series qualifying game earlier this month. It was a mammoth blast that went viral and even sparked a debate in our office over how far he hit the ball.
OK, so I may have been slightly off with that 400 prediction, but we now know Blalock can hit bombs that travel over 335 feet. That's because that's the dimension down the left field line at SunTrust Park, the new home of the Atlanta Braves. And Blalock, 13, cleared it while taking batting practice on Tuesday. Check out the latest home run by this Little League legend:
Hmm. Are the Braves thinking about Jayce as a September call up?
And how about that fantastic reaction?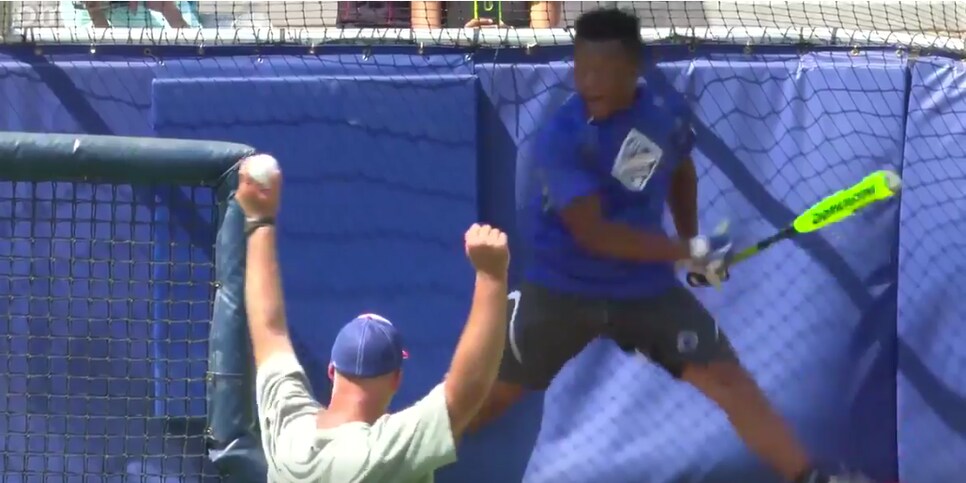 Again, he's 13. Maybe now you'll remember the name Jayce Blalock.