The Loop
Watch John Daly bank an approach off bleachers to 10 feet of pin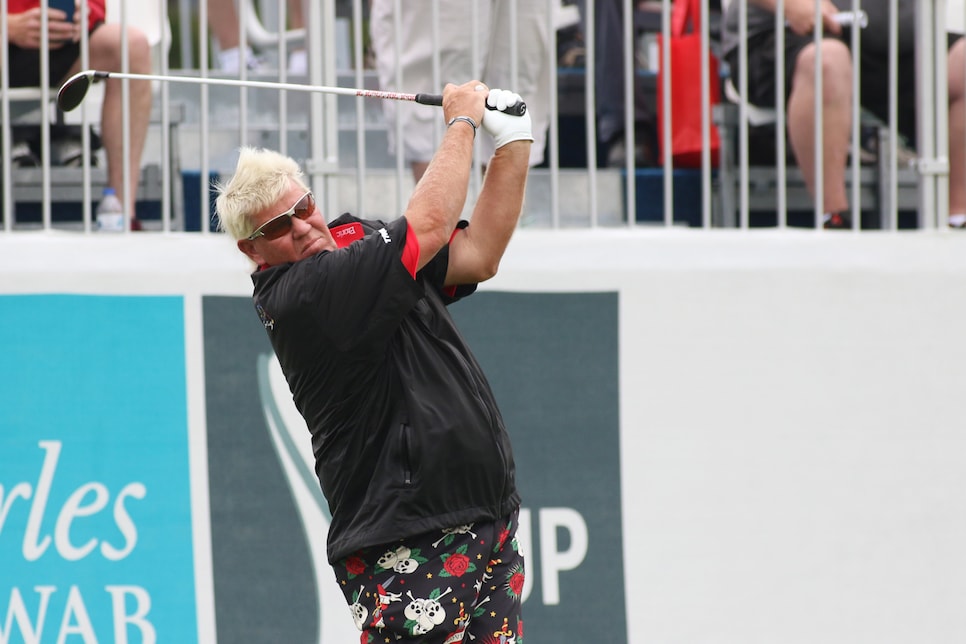 From the Women's PGA to two premier amateur events to golf's true fifth major, the sport was not short on action over the weekend. So forgive us for being a day late to this thing of beauty from the PGA Tour Champions, courtesy of John Daly.
But Daly finally made some news for his play during the American Family Insurance Championship, recording his best finish of the year with a T-5, two shots behind winner Jerry Kelly. A week that ended on a high note, with the two-time major winner banking his approach at University Ridge Golf Club's 18th hole off the grandstands to 10 feet of the pin.
Judging by that sh*t-eating grin, we're guessing Daly didn't call "bank."
Granted, the 53-year-old missed the putt; insert whatever "wasted opportunities" joke you please here. But given his aforementioned lumps, it was nice to see the Big Guy come out on top, if only for a moment.