The Loop
Watch Aaron Judge nearly decapitate Rays pitcher with vicious 110-mph line drive
Since returning from a wrist injury he suffered in late July, Aaron Judge hasn't exactly taken the cover off the baseball, and it would have been unfair to expect him to do so. In eight games he's had just five hits in 28 at-bats, none of them home runs. And while he's making plenty of contact, some have suggested he's lacking a bit of pop due to the lingering effects of the injury. Even though he said he wouldn't return until fully healthy, it's certainly in the realm of possibility that the New York Yankees brought him back a bit early with a playoff spot and home field in the wild card game on the line.
For those worrying Yankee fans, Judge provided a tiny sigh of relief on Tuesday night in Tampa, by ripping a 110 mph line drive right back at Rays pitcher Jake Faria. Faria, who has catlike reflexes, robbed Judge of a hit, and avoided what could have been an extremely scary situation at Tropicana Field. Watch the video:
It's only one hit (well, not a hit), but this vicious liner should make Yankee fans a bit more comfortable about any "pop" Judge was lacking. As for Faria, what an unbelievable, potentially head-saving play. I don't want to know what would have happened to him had that got him in the head, and neither does he. These are the faces of a man whose life just flashed before his eyes (and of a man that may have pooped his pants):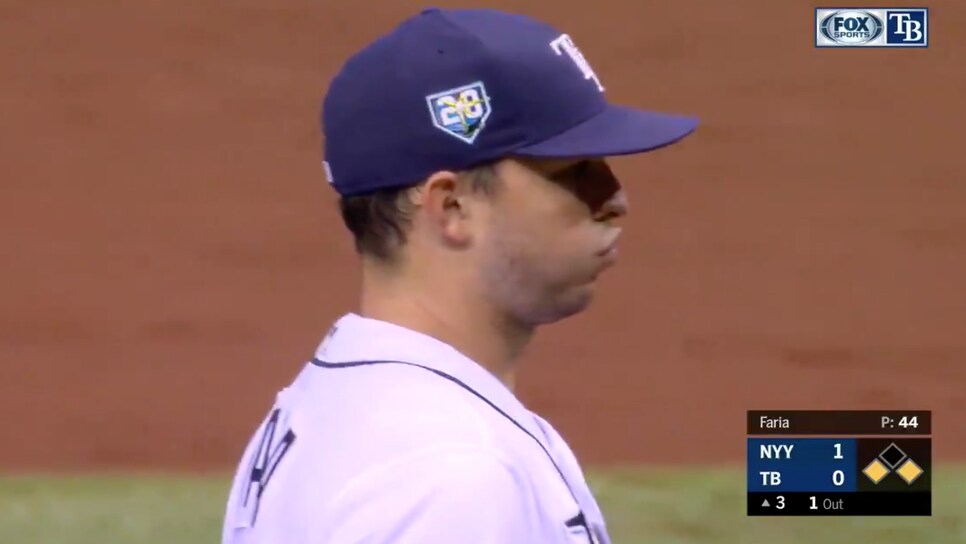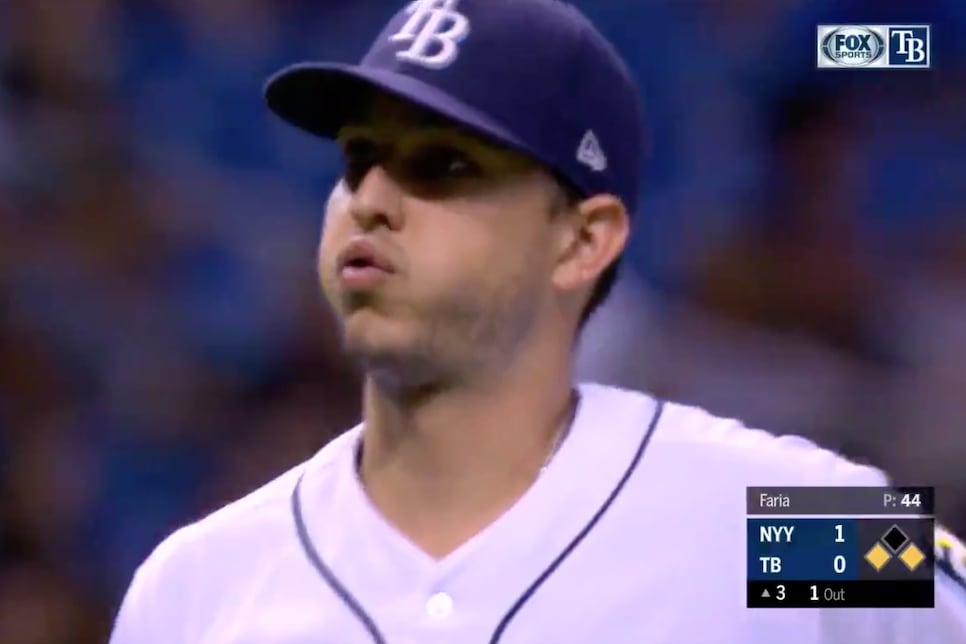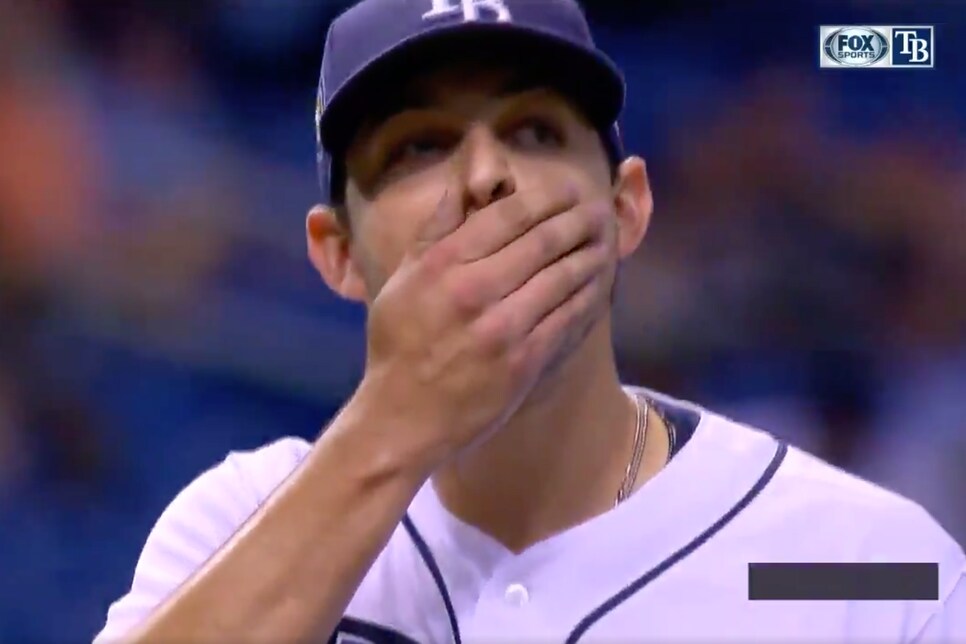 Faria wound up leaving the game right after this play, something we do not blame him for one bit.