News
Was this 4-year-old's hole-in-one a record? Here's why not
When 4-year-old Harry Smith aced the fifth hole at Brooklawn Country Club in Fairfield, Conn. on Oct. 1, the first reaction from those present was something along the lines of, "Wow!"
The second reaction: "Is that some sort of record?"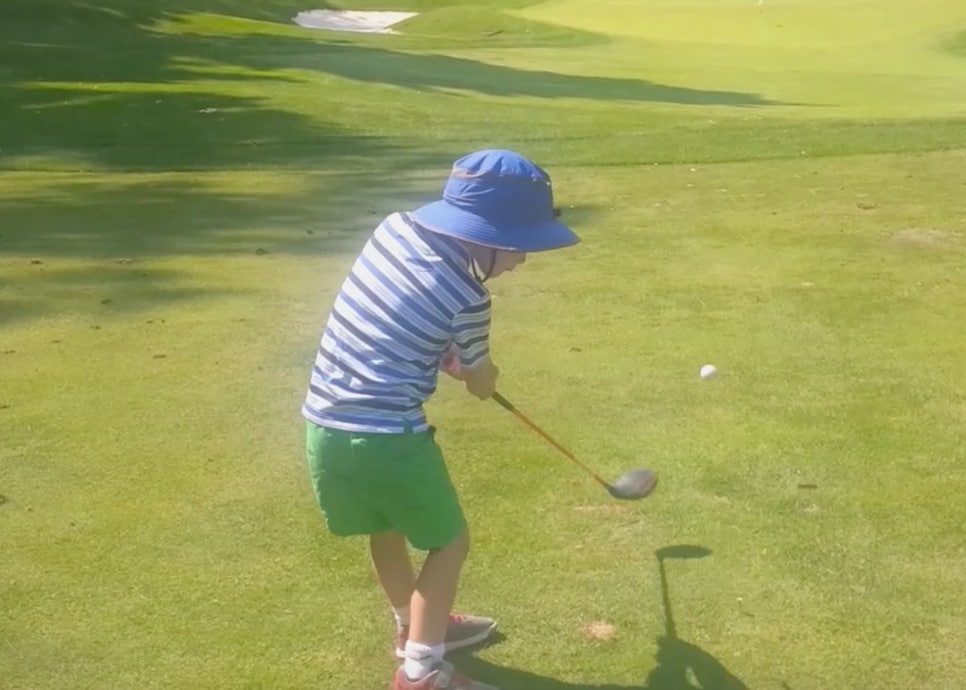 The question was put to Golf Digest as a longtime arbiter of golf records and rarities, and the answer requires explanation. It turns out Smith was indeed younger than the existing record-holder Keith Long of Saline, Michigan, who was 5 years, 148 days when he made his ace in Oct. 1998. So that means Smith has the new record for the youngest hole-in-one, right? Actually, no.
According to Golf Digest contributing editor Cliff Schrock, who has long overseen our records, for a hole-in-one to count as a record, it needs to be made on a golf course measuring at least 6,000 yards. Long's ace came on the 140-yard fourth hole at Michigan's Gracewil Pines Golf Course (now Pine Hollow Golf Club) which measures 6,020 yards. Smith's round at Brooklawn, while a formidable test and a host of multiple USGA championship, was played from the club's U.S. Kids tees. His ace on the fifth hole, came from 84 yards, with the complete U.S. Kid layout measuring 3,335 yards, so it fell short of the standard required to be a record.
As for the question of whether these scores on shortened courses, can count as official holes-in-one, a hot button topic on Golf Digest's Facebook page, Golf Digest has determined that it can. In that instance, the youngest player to ever record an ace was 3-year-old Jack Paine of Rancho Santa Margarita, Calif. who aced the 66-yard sixth hole at an executive course, the Lake Forest (Calif.) Golf and Practice Center.