Aces Wild
Now THIS is the hole-in-one story to end all hole-in-one stories
David Cannon has been photographing golf for nearly a half century. If you follow the sport, you've seen his work for Getty Images many times over without realizing it. Like this: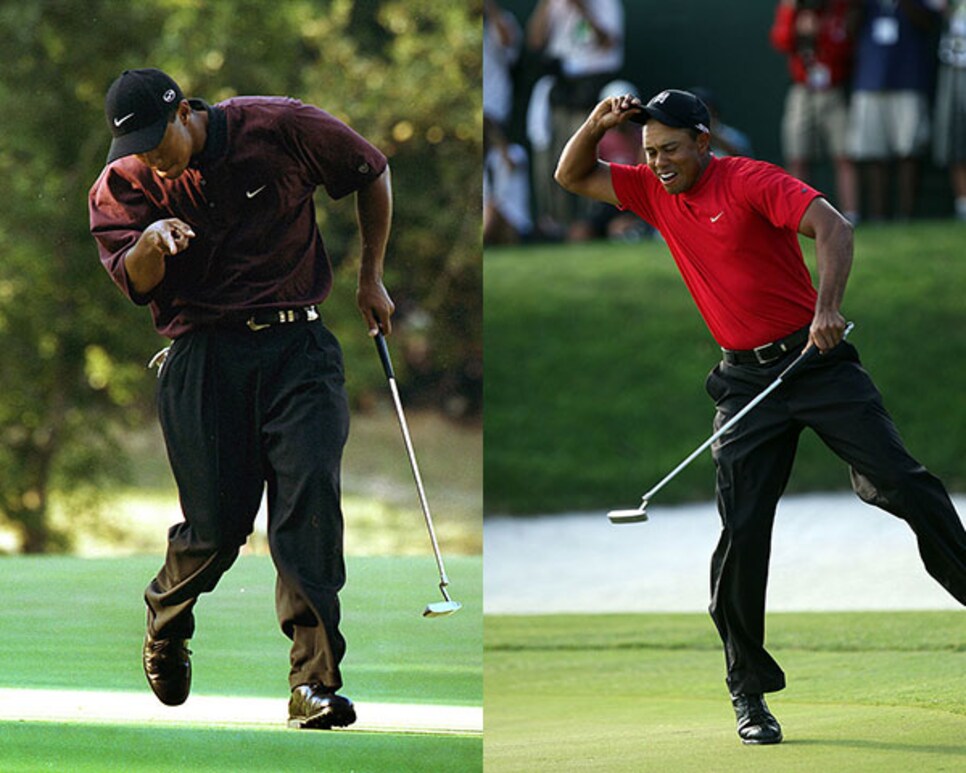 Yeah, it's pretty fair to say David has had a front-row seat for some of the best moments in golf history. But he once shared a golf story from one of his own games that might top any tournament he's worked. And if you think you've heard every hole-in-one tale there is, well, think again.
Cannon shared this incredible unbelievable story in an article for Lady Golfer that published in January 2017. In it, Cannon describes the feat one of his friends, Bob Taylor, pulled off in an inter-club match nearly 43 years ago. You should read the entire story, but here are the details.
It started May 30, 1974 when Cannon's Leicestershire and Rutland County golf team traveled to Norfolk's Hunstanton Golf Club for the Eastern Counties Foursomes, an annual golf gathering involving nine counties and played over a weekend. Taylor made a hole-in-one on the 189-yard 16th hole during a practice round with a 2-iron. Pretty cool, and as expected, it led to a fun night of celebrating. Little did anyone there know what else it would lead to.
The next morning, Taylor nearly aced the hole again, this time with a 6-iron thanks to a helping wind. Pretty crazy, right? But not as crazy as when he hit 6-iron again in his afternoon match and his golf ball found the bottom of the cup for a second ace in two days. As incredible as that is, Taylor wasn't done.
According to Cannon, that night at dinner a fellow golfer gave Taylor 1 million-to-1 odds on 25 pence he couldn't make a third ace on the same hole the following day (he says a bookie told him after he would have given "at least" 100,000-to-1 odds; the average golfer has about a 12,500/1 chance of making an ace on a hole). Bob missed the green in the morning match, but in the afternoon, yep, you guessed it. Three aces on the same hole over three consecutive days. And here's the plaque to prove it: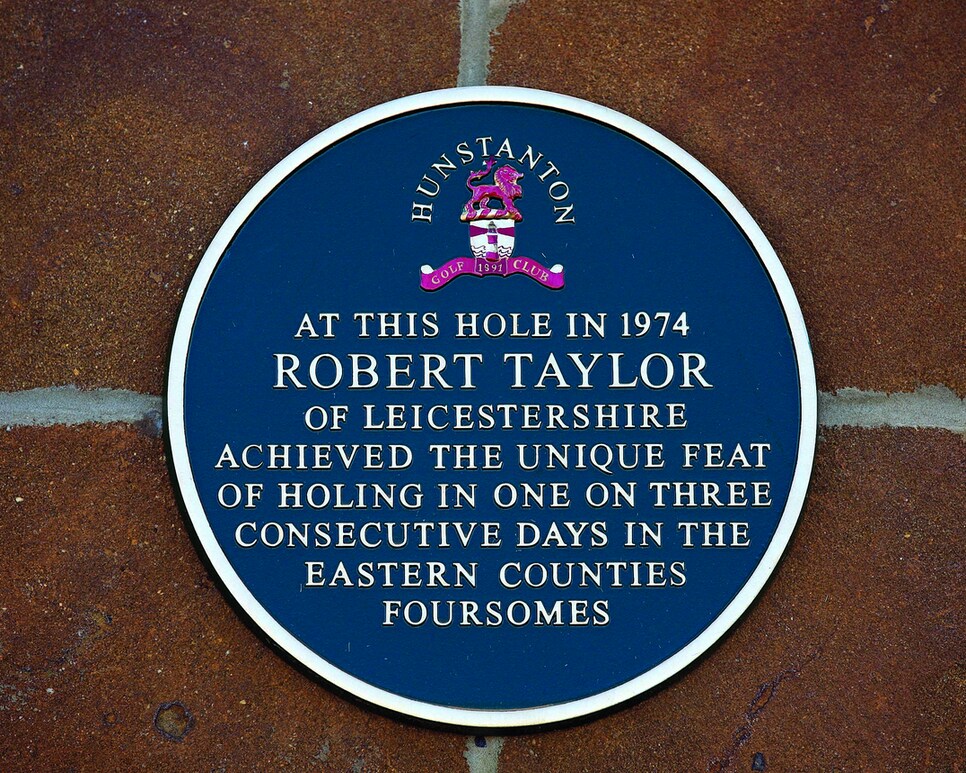 "It shows miracles do happen," Cannon writes, "and luckily enough I was a member of that Leicestershire team and did actually witness one of the shots from the 17th tee in the match in front—a moment I will treasure always."
Cannon says Taylor was never paid the £250,000 he was owed, which is a shame. His bar tab for that weekend must have been ridiculous.