The Loop
Aspiring tour pro pulls off one of the craziest hole-in-one feats we've ever heard about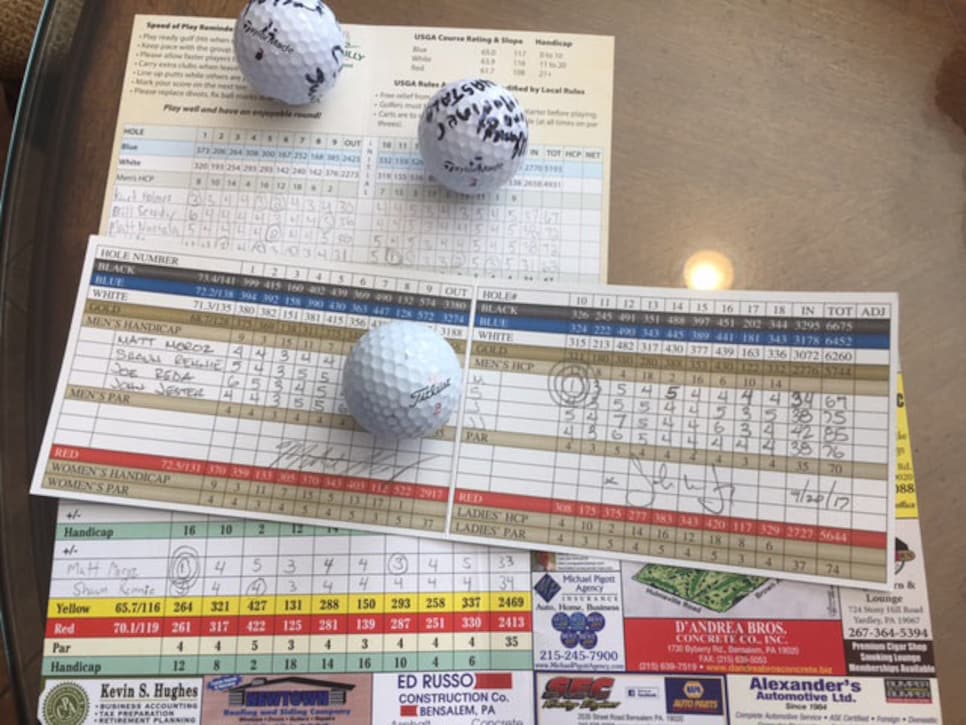 Editor's note: This story on Matt Moroz's hole-in-ones originally ran on GolfDigest.com in 2017, but recent reports by the Fire Pit Collective's Ryan French following Moroz's DQ for cheating at Q School has raised questions about the golfer's accomplishments.
The recent October edition of Golf Digest was called "The Miracles Issue" and featured a number of mind-blowing accomplishments on the course. But nobody written about on those pages did what Matt Moroz recently pulled off. In fact, we'd surprised if anyone ever has.
Moroz made three holes-in-one over an eight-day span in September, and before you say, "that's not that amazing," consider this: Two of them came on par 4s. That are longer than 320 yards.
"It's been a crazy stretch," Moroz said when reached by phone.
Um, yeah, you could say that. Although, aces seem less miraculous when you make them at the rate Moroz does. The recent trio gives the 30-year-old lefty 17 already, including three on par 4s. He also has two other albatrosses on par 5s.
"I'm very proud, I know it's hard to do," Moroz said. "I have friends who are good players, who don't have any. I know luck has to be involved, I just tell people you never know."
So who is this guy? Moroz obviously isn't your average weekend hacker. He played on the golf team at Methodist University for four years, but never quite had the game to try to make it as a touring pro. Instead, in the years since he says he's held just about every possible title at various golf courses from Philadelphia to Miami. And now he seems to have assumed the unofficial title of "Luckiest golfer on the planet." Although, Moroz doesn't quite see it that way.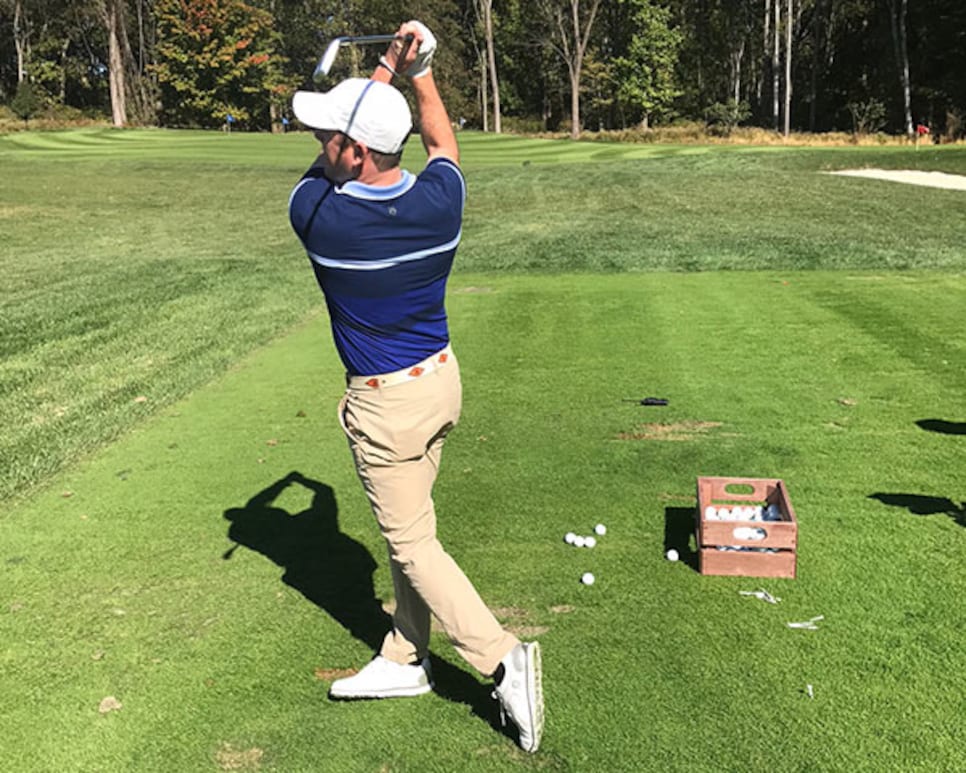 "They don't remember when I was trying to qualify for Pennsylvania Open and I needed two pars on final two holes, but hit the flagstick on 17 and it bounced back into a hazard," Moroz says with a laugh. "They see all my good breaks now. You didn't see my bad ones and when I almost gave up golf!"
But having overcome a badly broken ankle last year and a nasty case of the driver yips previously, a frustrating period in which he couldn't hit a tee shot 100 yards in the air, Moroz now says he's playing the best golf of his life. And it's certainly going to be tough for him to ever top this eight-day stretch last month.
It started with an ace on the par-4, 326-yard 10th hole at Philmont Country Club on Sept. 20. Four days later, a more ho-hum hole-in-one on the 157-yard 11th at John F. Byrne Golf Club. And finally, an ace on the 329-yard Par-4 1st at Bensalem Township Country Club on Sept. 27. Moroz said his group actually played the front nine first that day and he went into the pro shop to thank one of the pros for letting him play. With news of his previous aces having preceded him, Moroz was asked, "Any holes-in-one today?" Moroz laughed and said no, but moments later, after hitting his tee shot over the trees of the dogleg right, he threw his Twisted Tea in the air in celebration as he discovered yet another one of his golf balls at the bottom of the cup. Incredible. Speaking of celebratory beverages, what was the bar tab like for all of these aces?
"It wasn't too bad, thank goodness," said Moroz, who shot scores of 62, 67 and 68 in the three rounds that included aces. "I'm really unemployed right now."
John Jester, who was playing with Moroz when he made the first and third ace of this amazing stretch, was excited to be a part of it, and elated for his friend.
"It couldn't have happened to a better guy," Jester said. "I've known Matt a long time and know how passionate he is about the game. He's put a lot of hours into working on his game, and now he's seeing the results of his hard work."
Moroz's incredible tale has a sad backstory having recently returned to Philadelphia to take care of his ailing mom. But it could have a happy ending. His recent play has inspired him to the point of planning a move to Las Vegas to work more closely with former college roommate and TPC Summerlin instructor Mario Bevilacqua. He's also putting together a business plan to find sponsors as he finally gives making it as a tour pro a serious try -- "Hey, you only live once," he declares -- aiming to have his game sharp by for next year's Web.com Tour Q School.
In the meantime, he'll continue collecting keepsakes from his on-course accomplishments. Moroz has saved all his hole-in-one golf balls, which he gets his playing partners to sign.
"A lot of them are in my trunk," Moroz says. "One day, hopefully, when I have an office or something, I'll get a nice display."
At this rate, he's going to need a pretty big wall.