Amateurs
Cooper Dossey is living an 'alternate' reality at the Walker Cup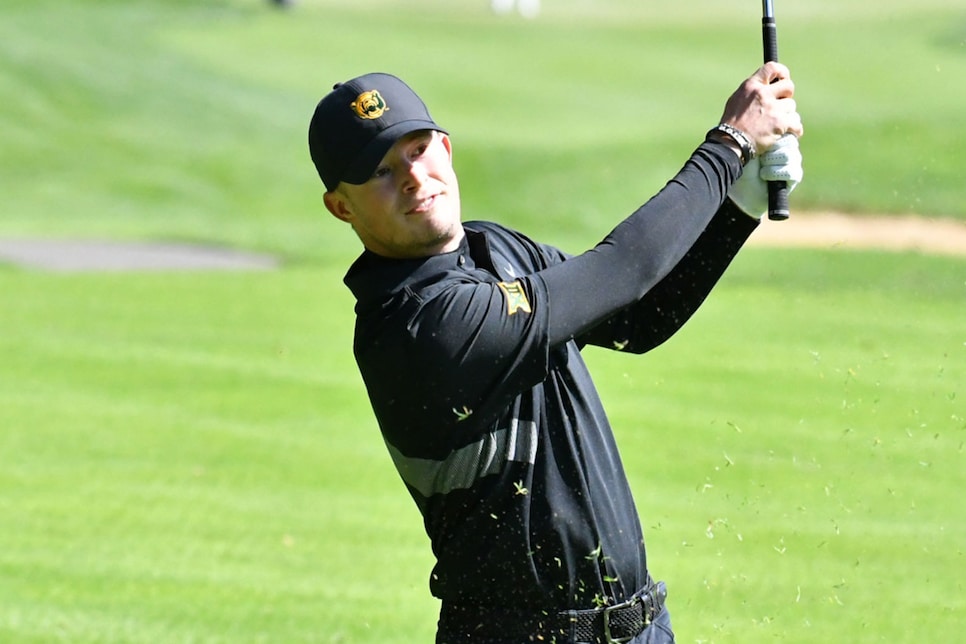 Cooper Dossey was expecting to wrap up his college career at Baylor until getting a call three weeks ago to be an alternate on the U.S. Walker Cup team. Now there's a chance he might compete at Seminole Golf Club on Saturday.
JUNO BEACH, Fla. — Three weeks ago, Cooper Dossey got a call from a USGA official who started the conversation saying: "This is going to be a little awkward."
Indeed, it's easy to ring someone up and tell them they've just made the U.S. Walker Cup team set to play this week at Seminole Golf Club. It's a bit harder to tell them they've been selected as an alternate for the squad. And not just as an alternate, but as a replacement for another alternate who stepped down from the job.
Still, it didn't take more than a second for the fifth-year senior at Baylor to realize what he was about to hear—and to say yes. "Some of these guys are my best friends," Dossey said. "I think it's very rare in college golf you get to be around the best players in the world. … Just being here with them, I couldn't have scripted it any better."
As fate would have it, Dossey might be doing more than hanging around his buddies, cheering them on during the two days of competition and walking away with a wardrobe full of Walker Cup swag. There's the potential he might be pressed into service on Saturday, thanks to the stomach bug that's hit more than half the American team this week in South Florida.
So far, Dossey himself has been spared. And because of COVID-19 protocol in place for the match, he's been on-site since Saturday practicing each day with the team. On the sixth hole during a Friday morning practice session, a USGA official told him to be prepared to play the next day.
Dossey said he actually started thinking to himself this might be something that came to pass on Thursday night, which led to a sleepless night in his hotel room.
"I don't want to play. They should be the guys that are playing," Dossey said. "But I'm ready to go."
Indeed, after playing with his teammates and grabbing lunch, Dossey headed back the Seminole practice green, hitting some chip shots and grinding things out.
As of Friday night, USGA and R&A officials said that the official plan remains for only the 10 true members of the two teams to compete, but that alternates would be on standby if needed. But the two sides wanted to see how everyone was feeling on Saturday morning and have given themselves the option of playing the alternates if needed to fill in for sick players.
Whether he winds up playing or not, Dossey says this week has already been an experience he'll never forget.
"They have treated me like if I'm on the team from the get-go," he said. "I've played every practice round with them. I've gotten every piece of gear they've gotten. Gotten my own hotel room. So it's been pretty sweet."
And could get even sweeter.