PGA Tour
The name you don't recognize on the WGC-Workday leader board is worth getting to know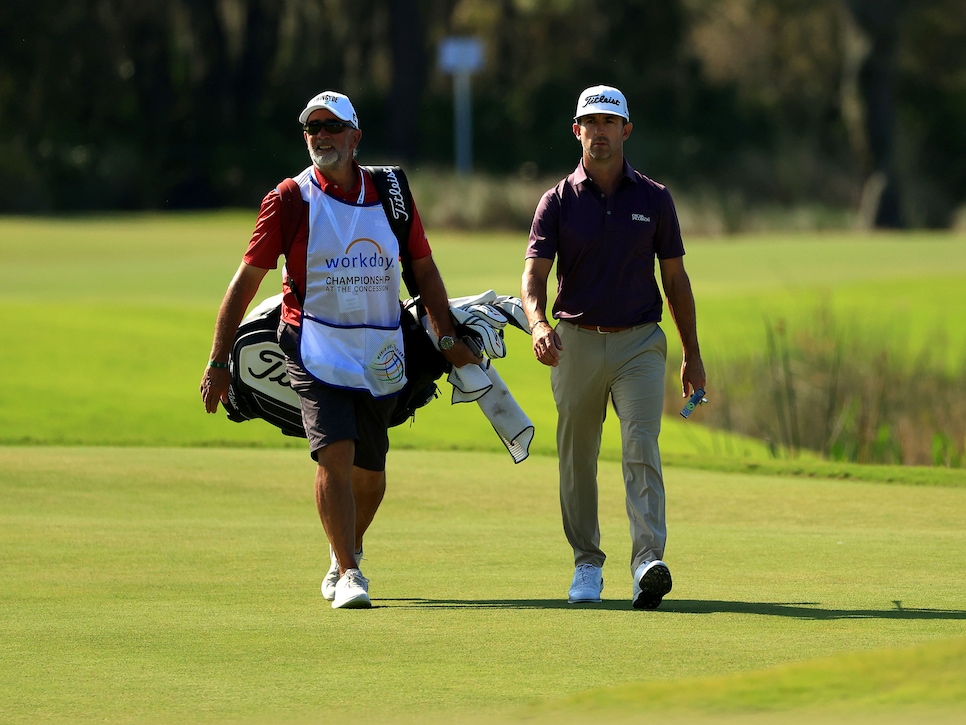 Wade Ormsby walks with his caddie up the 17th fairway during the first round of WGC-Workday Championship at The Concession.
Mike Ehrmann
BRADENTON, Fla. — When Wade Ormsby mentioned after his opening round at the WGC-Workday Championship that he loved motorsport, there was an obvious follow-up: What kind of car do you drive? Before he'd reveal the answer—a BMW X-7 and a Porsche GT3-RS, sweet rides both—he extracted a solemn promise: "Don't make me sound like a d***."
Ormsby, who to all appearances is not, well you know, shot an opening 68 at The Concession Golf Club to finish Thursday two shots off the lead. That's already quite an achievement for the 40-year-old European and Asian Tour mainstay who is playing in just his third career WGC event and has competed in just one major (a missed cut at the 2017 U.S. Open).
The Australian native qualified for the Workday through one of the two spots available off the Asian Tour, a four-shot victory over Shane Lowry at the 2020 Hong Kong Open vaulting him to the top of the Order of Merit in a year when COVID abbreviated and then combined the 2020/21 seasons. To find him in the World Ranking, you have to go all the way down to No. 177.
Still, Ormsby looked quite comfortable among the best players in the world on Thursday, putting together a scorching front nine that culminated in consecutive birdie putts of 31 and 58 feet on eight and nine. On a sunny afternoon at a venue that proved it could play tough—paging Matthew Wolff—while hosting its first tour event, Ormsby was unflappable on the more difficult back nine, and was inches from taking the lead after near-misses for birdie on 17 and 18.
Ormsby's career has taken on a steady rhythm in the last five decades, but that was hardly the case at the start, when he ricocheted between the European Tour and qualifying school with shocking regularity:
Bearing a resemblance to fellow Aussie Geoff Ogilvy if you stand back and squint a little, Ormsby has a 10-month-old daughter back in Adelaide, and the difficulty of being away from her is exacerbated by the fact he'll have to endure a 14-day hotel quarantine when he returns. COVID also took away his chance to attend the Daytona 500, which is making the trip to America a little more of a grind than he'd have liked. However, he's not on unfamiliar ground; Ormsby played college golf at the University of Houston, and still has friends stateside.
No doubt a high finish here and the negatives would seem insignificant. Thursday afternoon is still too early to call this a "big opportunity" for Ormsby, but he is aware of the stakes.
"It's always nice to be up there in big events," he said. "I've been around a little while so I think if I play well I'd like to be in the top half there somewhere. To be where I am, yeah, I'm very happy."
He's the definition of a dark horse at a star-studded event like the Workday, but though you may not know his name, he's been through the wars, and he's up for the fight.